With Only One Brief Left, the Ongoing SEC-Ripple Lawsuit is Ending Soon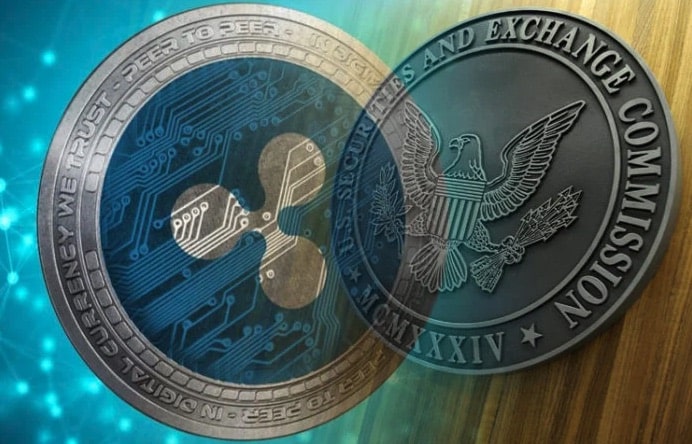 With a couple of good developments for the defendants in the SEC-Ripple lawsuit, the end of the saga seems near.
Yesterday, Ripple's lead Counsel Stuart Alderoty disclosed that the Ripple has finally received much sought-after documents concerning William Hinman's 2018 speech. While it was quite a battle between the parties, Ripple must be feeling exalted about the eventual outcome.
Alderoty shared his views upon receiving the documents as he wrote, that while it took great effort and a long time, to be precise over 18 months and 6 court orders, to receive the documents, it was certainly worth it. Nevertheless, he mentioned that upon SEC insistence the documents will remain confidential for a time being.
Over 18 months and 6 court orders later, we finally have the Hinman docs (internal SEC emails and drafts of his infamous 2018 speech). While they remain confidential for now (at the SEC's insistence), I can say that it was well worth the fight to get them.

— Stuart Alderoty (@s_alderoty) October 20, 2022
Alderoty expressed that while he was always content about Ripple's argument, with this development, he is even more content. Whereas, though SEC's tactics always made him sad but now the disappointment has peaked.
CEO Ripple Brad Garlinghouse also voiced his opinion as he stated that though the SEC poses itself as if it cares about disclosure, transparency and clarity, never believe them, as when their shameful behaviour will be exposed it will leave many shocked.
Further, apart from Ripple finally receiving the documents, there is another important development concerning the lawsuit. The attorney Jeremy Hogan recently said that yesterday both parties filed under seal reply briefs to each other's summary judgement motions with the court.
He stated that after this brief there is 9nly one brief left, slated for November 15th. After which, Hogan opined, not much will be left in the case. Hogan also shared Ripple's position concerning defendant's fair-notice argument as he stated that Ripple is of the view that the burden of proof for showing that there exists 'no genuine factual dispute exists, and all reasonable inferences must be drawn in [Defendants'] favour' is on the SEC.
What is going on in the Ripple v. SEC case?

1. The parties have filed with the Court (under seal) reply briefs to each other's motions for summary judgment. We can't see these, yet. They also filed numerous exhibits, etc. which we also can't see.

1/3

— Jeremy Hogan (@attorneyjeremy1) October 20, 2022