Ripple Investment Arm Xpring hits $500 Million on XRP Projects – Report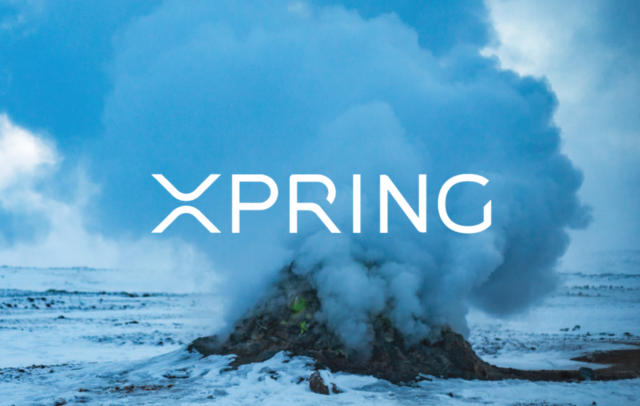 Xpring, Ripple's incubator, and investment arm have reportedly invested $500 million on numerous XRP-related projects up until now since its launch.
On July 02, 2019, Ethan Beard, Senior Vise President (SVP) at Ripple published a detail blog post on Xpring entitling "Building the Internet of Value: One Year Later". According to the report published, the company has invested the funds across 20 startups and all of these startups are employing Ripple's underlying technology. These startups also encompassing blockchain-based gaming platform such as Forte.
Xpring was launched in May 2018 and basically envisioned to create use-cases for XRP cryptocurrency. This initiative by Ripple will help startups and companies with incubations, acquisition and provide grants to projects & startups run by budding entrepreneurs. Concerning the goal of Xpring, Ethen Beard wrote in a blog post;
"Our goal at Xpring is to make it easy for developers to build projects that create real use cases for XRP,"
The blog further reads that this initiative is intended to build use-cases for XRP token. It helps & supports developers, entrepreneurs, companies by providing them "tools, libraries and services for developers on the XRP Ledger and Interledger protocols". More to this, XRP is stepping up with two major areas; building the best crypto infrastructure via contributing XRP Ledger, an open source crypto protocol and Interledger project through collaborating with innovative blockchain projects by investing or partnering.
In addition, the company is growing with aggressive team building – including – "engineering, product, marketing, and developer relations to back projects" for smooth communication with customers on their query. It has mentioned the names of few startups that include Coil – a content monetization platform, Forte – gaming platform, Bolt Labs – privacy-focused payment channel, Dharma – a peer-to-peer lending marketplace, Securitize – works on unlocking liquidity in the private securities market, Wietse Wind's XRPL Labs – application developer for the XRP ledger.
It was also reported that the firm will continue focusing on three key areas that include – XRP ledger to help developers that work on core ledger including wallets, exchanges, custody providers, Interoperability – supporting the Interledger Protocol, Decentralized Finance – investment in new decentralized financial projects with crypto.