Xpring's Ethan Beard – "we are not XRP maximalists"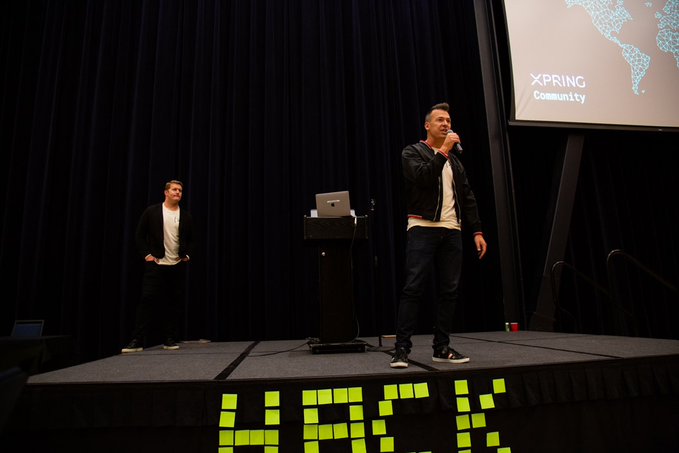 During an interview with Abra CEO Bill Barhydt, the Senior Vice President of Ripple's Xpring, Ethan Beard discussed the XRP ecosystem and the upcoming plan to expand it.
Xpring is an investment arm of Ripple that keenly looks out for the potential blockchain-based projects to invest, incubate and help these projects outgrow. Notably, Xpring is majorly focusing on integrating XRP into various applications and expanding the entire XRP ecosystem.
Beard said Xpring's key vision is to offer developers a quick option to write code and integrate fiat and cryptocurrency into their application. And it does so by developing tools.
"We have a top-down strategy, which is working directly with financial institutions, providing them enterprise software that's really customized for their world and lets them tap into the power of XRP, said Beard.
Furthermore, he explained XRP's use-cases by comparing the cross-border payment industry with the gaming industry's in-app purchases. According to him, game developers want to save huge transaction fees by providing the bulk purchases and went on to add;
"The way that the current financial system works over existing rails is that it doesn't work for Epic Games (Fortnite) to charge my son a dollar because it probably cost them 30 cents to swipe a credit card. So they, in essence, make him buy $25 worth of virtual currency."
This being said, he pulled his statement slowly to how XRP can be a potential option game developers. He says XRP's ecosystem enable game developers to allow smaller transactions with a very low fee which gradually brings the drastic shift in the business model of the game industry "from (only) selling virtual goods to buying and selling virtual goods".
Moreover, Beard asserts that there's no need for someone to know that there's cryptocurrency involved for cross-border transactions powered by Ripple via its product. Interestingly, his view is that the concept works much similar to Email using SMTP, yet barely anyone notices it.
As RippleCoinNews earlier mentioned the statement of former RBI Governor, Raghuram Rajan who thinks XRP as a vehicle of exchange, Beard also echoed a similar view. He said "Ripple and Xpring aren't XRP maximalists.
"We at Ripple and Xpring, while we think that XRP is really great as an exchange of value, we are not XRP maximalists."