XRP Adoption on Roll- Binance's Trust Wallet Announced XRP Support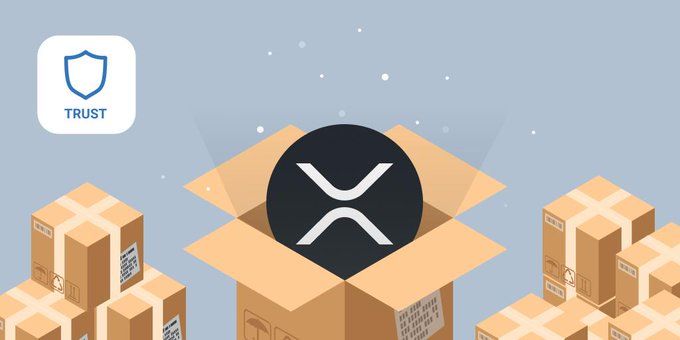 Trust Wallet, an official wallet of one of the largest cryptocurrency exchange, Binance has recently announced that they support XRP, the third largest cryptocurrency. The announcement released on March 12, enabling Trust wallet users to access XRP direct via credit card.
The cat is out of the bag: Trust Wallet adds support for @Ripple $XRP on iOS and Android. #XRPthestandard https://t.co/sUnedjucRt pic.twitter.com/9sijWEIyFb

— Trust – Crypto Wallet (@TrustWalletApp) March 12, 2019
However, Binance's trust wallet is already supporting Bitcoin (BTC), Ethereum (ETH, Litecoin (LTC), Bitcoin Cash (BCH) and other ERC 20 tokens. Eventually, it announces the purchase of cryptos with credit card payment – which means TrustWallet users will be able to buy cryptocurrencies such as BTC, ETH, LTC, BCH, and XRP by using credit card.  However, it still out of sight that which card Trust wallet is specifically supporting.
Concerning the latest addition, Viktor Radchenko who is the founder of the Trust Wallet notes that they're keenly looking for increase adoption via new features in Trust Wallet. He further adds that;
"We want to increase access to crypto and decentralized applications for all users, Adding credit card payments is one piece to furthering cryptocurrency adoption and realizing our larger vision in helping to bring the freedom of money, and we will continue to integrate more blockchains and features to Trust."
To remind, back in July 2018, Binance has acquired Trust wallet and the team Binance is continuously working to increase the adoption of crypto and decentralized application. As well as that, Changpeng Zhao (CZ), CEO of Binance says;
The #XRP army should be happy about this. Someone called me the "leader of the XRP Army" during my live AMA, lol…https://t.co/JqKNxmh1FP

— CZ Binance (@cz_binance) March 13, 2019
Following the announcement, XRP is fairly enjoying favorable market conditions. At press time, XRP gains 0.64 percent over the past 24 hours, valued at $0.31 as per the data provided by coinmarketcap. Eventually, the average market up hits $12,850,713,072.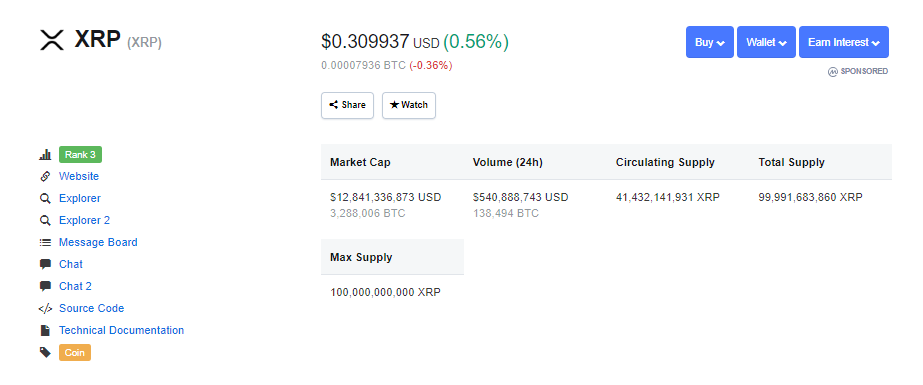 As for now, the Trust wallet users can purchase XRP and other supported cryptocurrencies with major debit and credit cards.
So readers, what's your view on increased adoption of XRP by major market players? Share your opinion with us