XRP at a Crucial Juncture as a Whale Dumps 30 Million XRP Tokens into the Market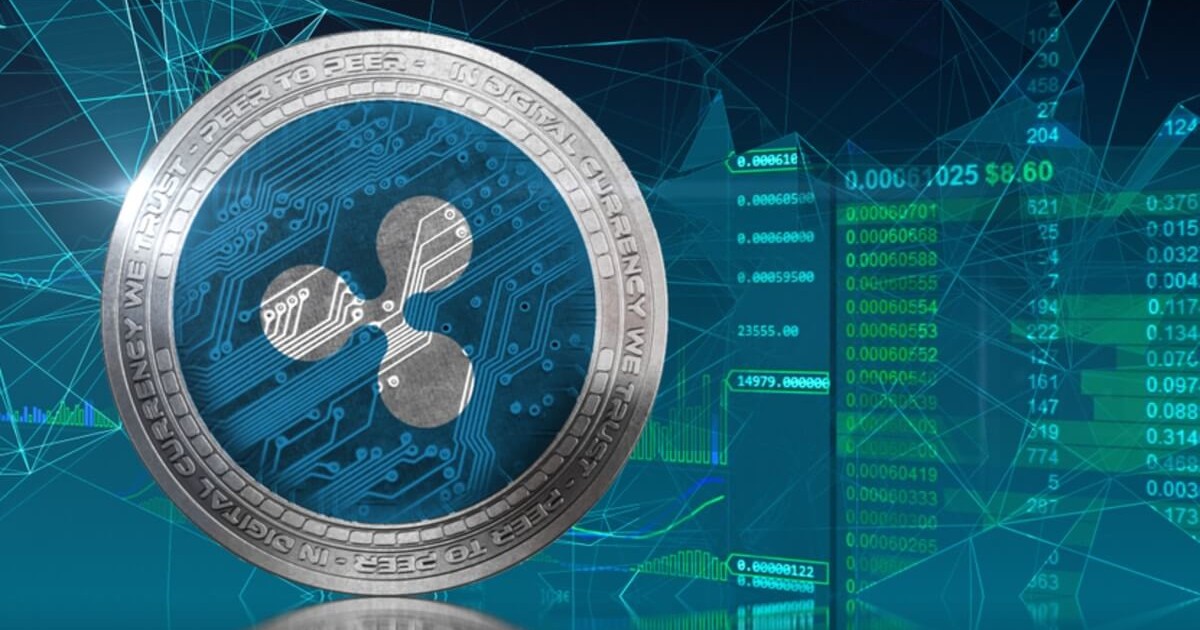 Few hours ago almost 30 million XRP tokens were transferred by a Whale to a known crypto exchange as XRP manages to maintain a $0.50 price level.
Millions of XRP Tokens Dumped in the Market
According to the transaction data recently shared by crypto analytics platform Whale Alert, 29.3 million XRP tokens were transferred to Bitstamp by a Whale earlier today. In dollar terms the transfer amounted to $15.13 million considering the current exchange rate of XRP.
🚨 29,300,000 #XRP (15,130,884 USD) transferred from unknown wallet to #Bitstamphttps://t.co/DhcHkKNdzc

— Whale Alert (@whale_alert) August 24, 2023
In another earlier transaction  about 14 million XRP tokens were transferred by a Whale to a crypto exchange Bitso.
These transfers could be made because of the Santimnet that XRP may go down in value in the coming days. Nevertheless, the news of these hefty transfers would also create fear and uncertainty in the market that in turn will affect XRP's price behavior adversely.
XRP Price Analysis
Currently trading at $0.51, XRP is down 1.72% during the past 24-hours. Over the month Ripple's native has gone down by 25%. However, during the 7 days period XRP has gained Value by 1.85% as the coin has managed to maintain the key support level of $0.50.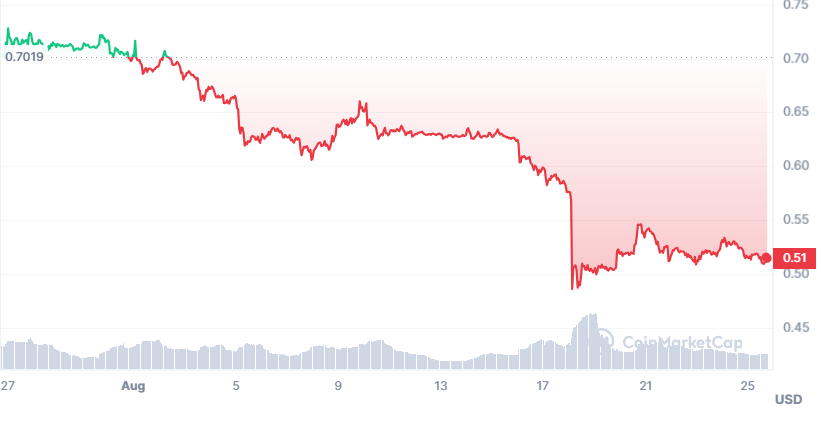 Looking at the general market Santiment it is clear that the recovery is not likely in the near future. Bitcoin trading just above $26k, is trapped in the bear market. Which contrary to the bullish statements made by some of the crypto analysts, does not seem to be fading anytime soon. When will crypto winter end is anybody's guess.
It is notable, however, that while it does play the most significant role in coin's price behavior, the general market environment is the only factor XRP is influenced by.
XRP's parent company Ripple is currently fighting the SEC lawsuit, any good or bad news with regards to the lawsuit will have a short term impact on the coin.