XRP Community Backlashes Wirex CEO's Comment on "XRP is a Security Token"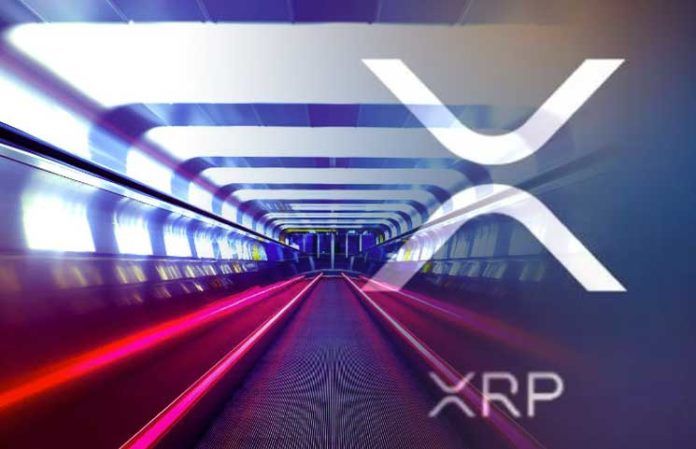 In a keynote speech, Pavel Matveev who is co-founder and CEO of Wirex payment platform states that "XRP is a great example of security token, trying to be payment token". The comment hasn't well received by XRP community members who are in-turn shouting at CEO and his comment by deleting the app and dropping the use of Wirex card.
Wirex, the leading digital payment platform had added XRP support back in July 23, 2018 but the CEO's latest comment on XRP resulted into negative remarks by the whole XRP community. During the keynote speech at the Barcelona Trading Conference 2019, CEO Pavel Matveev explained the different types of digial tokens by referring XRP as a security token, he said;
".. so XRP is a good example here which is a purely security token but is trying to be a payment token."
This gotten the attention of community because UK regulators had recently confirmed that XRP has characteristics of exchange token and utility token just like Ethereum (ETH). Besides, it was quickly confirmed by Ripple CEO Brad Garlinghouse by appreciating the decision of regulators.
Applauding UK regulator, @TheFCA, for providing clarity & leadership on the classifications of digital assets. They recognize ETH has the features of a hybrid exchange/ utility token (not a security token) and call out the similarities between ETH and XRP. https://t.co/14b1lxNopO

— Brad Garlinghouse (@bgarlinghouse) July 11, 2019
As the report of "XRP is not a security" is well-versed by the community, Pavel Matveev's comment received a lot more criticism. The community members are deleting Wirex app from their devices and many of those also shared a video of cutting out the Wirex card and few also attempted on throwing its pieces into a dustbin. With that, Wirex has lost many of its users within few hours as soon as video of XRP comment leaked out.
Delete Wirex now!!

No one should support this smug.

See video.

Hodl #XRP!! ?

Wonka Knows!! ???

— ?Bull Run Wonka? (@WillyWonkaXRP) July 22, 2019
However when the platform started supporting XRP last year, the official press released had mentioned that; ""Like Bitcoin, Ripple is both a P2P payment network and an altcoin. The platform and protocol are known as Ripple, while the payment token is XRP". As seen, the recent statement of Wirex's CEO with the earlier statement contracts and XRP community is pretty disappointed. While they're deleting app from their devices, they're asking others to follow the suit.
Hey @matveevp

…call me Wirex Bay

x#XRPcommunity #wirex #xrp pic.twitter.com/umNRs5lm0m

— ⚡️⚡️NoNames (@CryptoLilze) July 22, 2019
However CEO quietly tried to explain what he meant with the statement but unfortunately its first statement on XRP was over-weighted than his explanation. As such, he failed to convince the members of XRP community at the time of reporting. In a series of threat he explained that;
Adding to this ambiguity, the FCA have just released a report describing how the versatile functions of tokens like Ethereum and XRP mean that they can represent multiple asset classes simultaneously.