XRP Community Fund Becomes Netherlands Official Foundation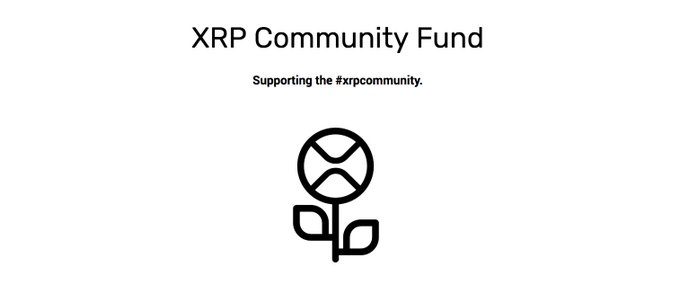 XRP Community Fund, initiated by Wietse Wind to bolster XRP adoption has recently received massive interest in a country, that's packed with world-famous icons. The platform has now become the registered foundation in Netherlands. 
XRPL Lead developer Wietse Wind's contribution to boosting the XRP ecosystem is tremendous. The platform, XRP Community Fund, is primarily used to enhance the XRP adoption by funding to developers and project owners who are building the tools, applications, plugins, and other frameworks to simplify the adoption of XRP as a payment. Moreover, the foundation aims to support the building of the XRPL ecosystem. 
🎉 The XRP Community Fund is now an official foundation, registered in The Netherlands 🍻https://t.co/zfekYi4ogu

— XRP Community Fund (@XRP_Fund) September 10, 2019
To get it started, the XRP Community Fund was initially donated by Wind and other prominent members of the XRP community when they received bug bounties from crypto exchanges. However, the platform has now grown beyond just an idea, a group of XRP ecosystem enthusiasts and a Twitter account.
It was further detailed on Coil, the Content monetization platform, founded by former Ripple CTO Stefan Thomas. Coil outlines it as follows; 
We realize there's still a lot to do (and we'll never be done) but we are proud we can (finally) celebrate this milestone with the XRP Community. 
As for now, a small group from Netherland has lent the helping hand to establish XRP Community Fund a well-organized platform. The fund has already supported a couple of projects including to fund the payment plugin, a Slack channel for XRP UNL Validator operators, to help cover Google BigQuery costs. Besides this Wind's upcoming project is also financed by the non-profit foundation. 
The newly established XRP Community Fund in Netherlands will have eight original board members who will have the right to vote. Board members including Tiffany Hayden, Wieste Wind, and Hodor held the special privilege to vote in comparison to the other five members. Furthermore, the Community Fund comprises of three directors who can access the funds. 
Image Source – @Twitter XRP_Fund