XRP Dips Down Below $0.35 as the Bitcoin Fails to Sustain $16k Mark.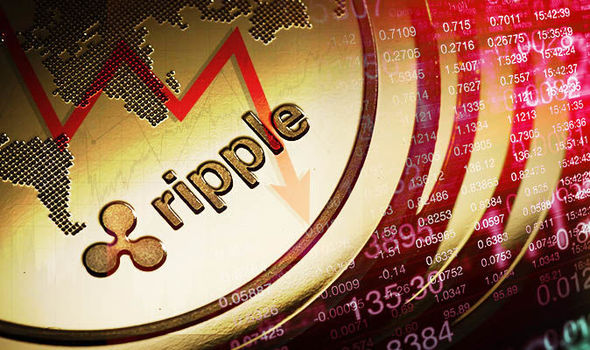 A Brief Market Overview:
It has been quite sometime now that the market is stuck in the bears. Bitcoin's recent price behavior remains unchanged as the premier cryptocurrency is down to $15k again. After sustaining $16k for 6 days, Bitcoin has finally given up.
Currently trading at $16.1k, the coin is down 3% in the day and 4% over the week. If this does not look bad, Bitcoin has lost its value by a whopping 15.5% over the month.
Apart from the general market environment, which is obviously dull, one of the main factors that may have contributed to Bitcoin's recent downwards trend, is the FTX fallout. The amount of fear, uncertainty and doubt the fall out has actually brought is shocking.
XRP Price Analysis:
As a consequence of it all, Ripple's native XRP, which was performing not very badly as for market situation, have also recently taken a dip. Similar to Bitcoin, after  hitting a multi-months low of $0.32 on November 14th, XRP sustained above $0.35 mark for the next 6 days, before dipping down to $0.34 again today.
Currently trading at $0.35, XRP is down 7.1% in the day and 21.3% over the week. However, in the 7-days, the price of the coin has not changed much.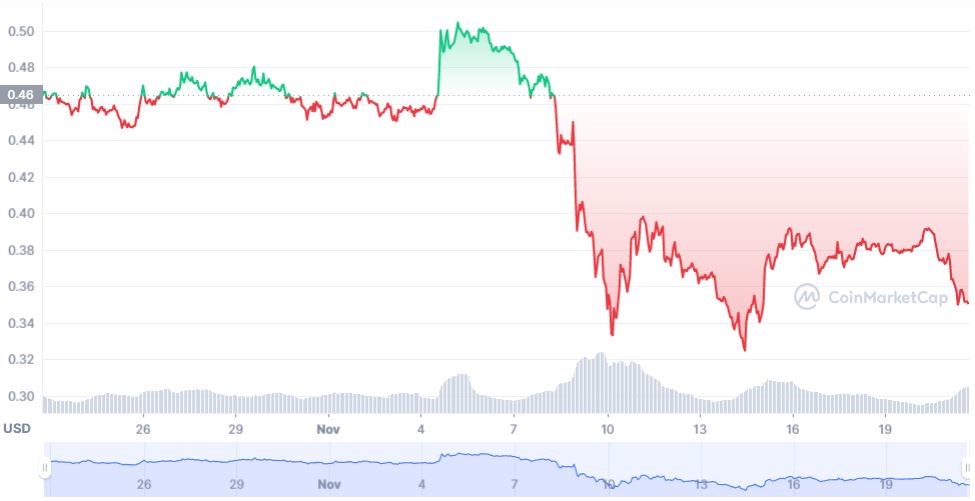 As for the technicals now that the XRP has breached $0.35  the next support is at $0.34. Whereas, $0.37 will be the new resistance point. Further, while the 4-hours MACD is gaining momentum in the bearish zone, XRP's RSI (Relative Strength Index) remains below 50.