XRP, Facing Threat of Going Down Below $0.30 as the Bitcoin Continues to Trade Under $20k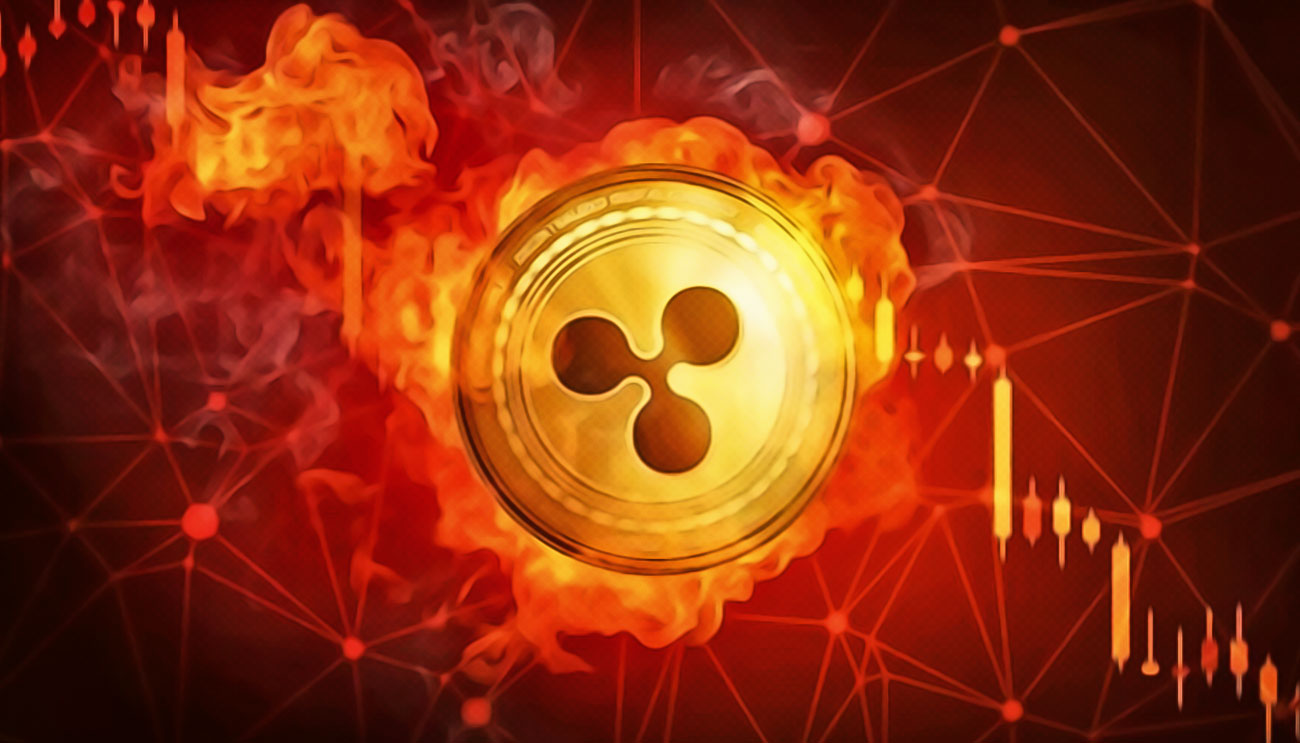 Ripple's XRP trades just above $0.30 as the premier cryptocurrency Bitcoin remains below $20k.
Market Overview
It has been quite some time now that we are in a bear market. The primary reason for it being Bitcoin's long-term cyclic behaviour.
Bitcoin breached below the psychological level of $30k on May 10. Since then BTC has lost its value by 35%. In the meantime, while the coin hit the lowest price level of $17.6k on June 18, the average price has remained $26k.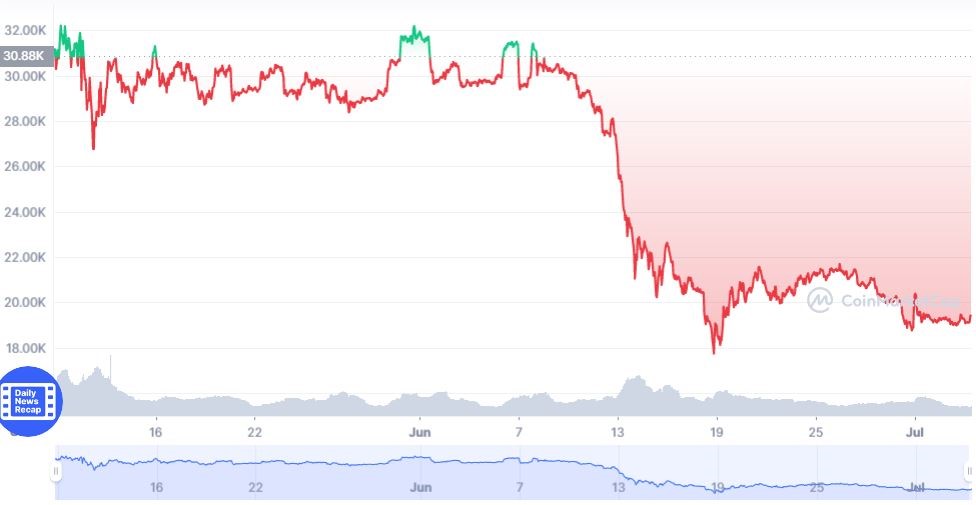 Currently trading at $19.4k Bitcoin is down 9.4% during the week and 35% over the month. However, in the last 24-hours the coin is up by 1.8%.
As is the case during the past couple of months, all the major cryptocurrencies are currently down. Including Ripple's XRP.
XRP Price Analysis
Currently trading fractionally above $0.30, XRP is down 12.6% in the week and 18% during the month. At the current price level XRP is faced with the threat of again going down below $0.30.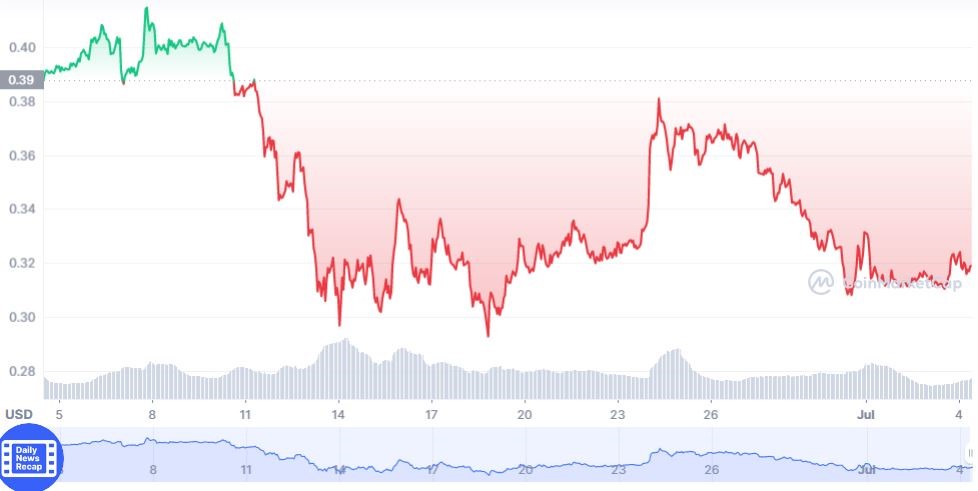 If the stated level is breach, further losses are obvious. At the moment XRP is getting support at $0.3060. On the upside, however, the coin is facing resistance at $0.3200. Further key support levels are $0.3000 and $0.2800. Whereas the next resistance is expected at $0.35.
As for the technical analysis, the Macd (moving average convergence/divergence) for XRP/USD is now losing momentum in the bullish zone and the 4 hours RSI (Relative Strength Index) for XRP/USD is below the 50 level. Which clearly shows that the asset is oversold and there is a reasonable space for recovery.