XRP Falls to $0.33, As the Bitcoin Trades Below $17k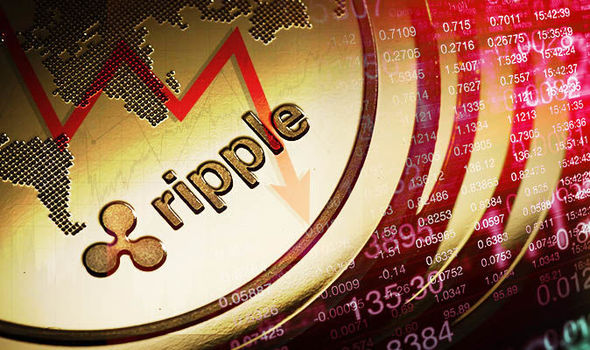 Ripple's native XRP dips down to $0.34 as the premier cryptocurrency Bitcoin falls to $16k.
A Brief Market Overview
On December 14th Bitcoin surpassed the $18k mark for the first time since November 10th. Following that the premier cryptocurrency is seeing a downtrend. A day after hitting $18k, the coin dipped down to $16k. Currently trading at $16.7k, Bitcoin is down 1.3% over the week, while the price during the day remains unchanged.
As a consequence of Bitcoin's bearish trend, literally all the crypto coins among the top 10 list are red. Over the past 7-days period,ADA, DOGE, BNB, MATIC, XRP and ETH have lost value by 14%, 13%, 12.6%, 10.8%, 8.5%, and 5.5% respectively.
XRP Price Analysis
Ripple's native has emerged as the biggest loser during the day, as the coin has gone by 2.69% in the meantime. Currently trading at $0.34, XRP saw a significant decline after December 14th. Similar to Bitcoin, the coin dipped below $0.35 on December 16th.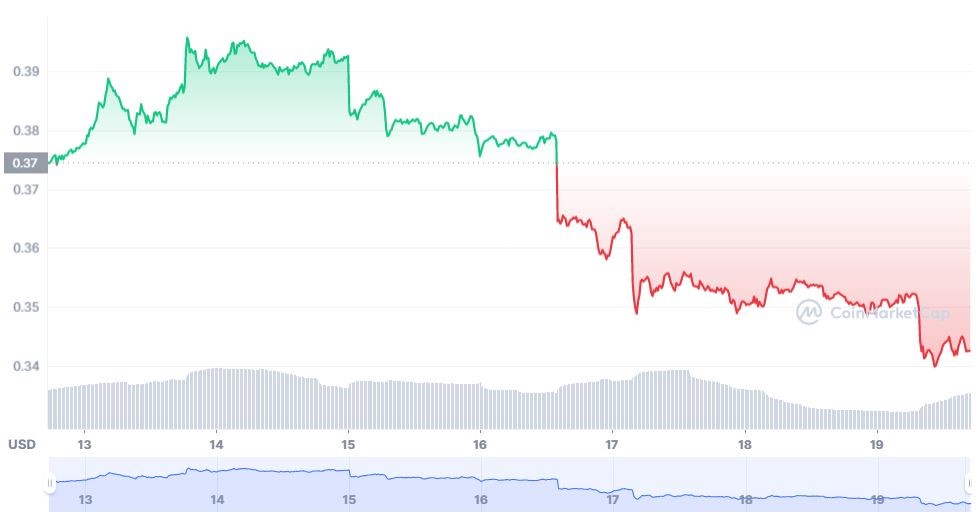 Hours ago XRP hit $0.33, the lowest level since November 14th. Besides having breached $0.34 once, the coin still has a support at the price mark. If XRP dipped down below to $0.33 again, the next support will be at $0.32. In the most chaotic scenario if the Bitcoin crashes below $15k, XRP would certainly be below $0.30.
Further, on the upper side, XRP has a resistance at $0.35 and $0.37. Most likely, given the Bitcoin regains $17k, XRP would then trade above $0.37.
As for the technicals, the coin's 4-hours MACD is currently gaining momentum in the bearish zone as the RSI, 4-hours, remains below 50.