XRP Gains Value, After the President of Palau Announced Collaboration with Ripple to Launch Country's Stablecoin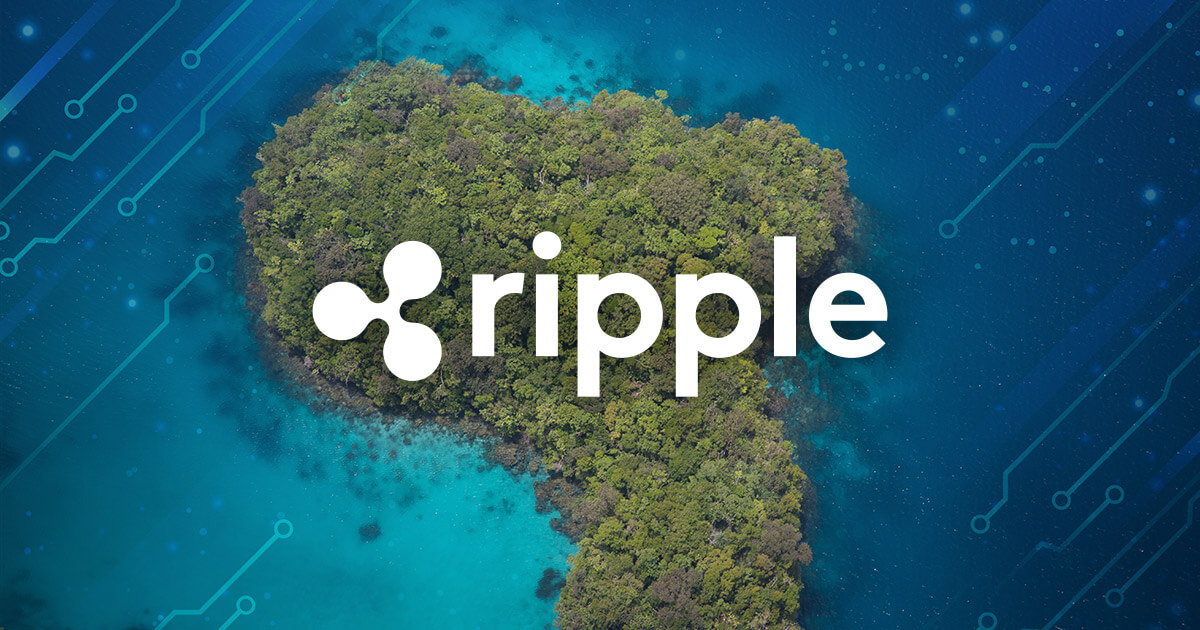 In his recent interview with Bloomberg, the president of Palau Surangel Whipps Jr talked of the country's plans to build a digital economy.
The President confirmed that they are partnering Ripple, one of the world's leading blockchain firms, to launch a USD-backed Central Bank Issued Digital Currency-CBDC. According to Mr. Whipps Jr, the launch of stablecoin would not only assist Palau in developing a digital economy, but it would also attract so called 'digital visitors' to the country.
One of the prime reasons Palau needs to have a digital currency is that the island does not have its Central Bank. As a consequence , Palau depends heavily on the IMF and other international financial institutions. The President elaborated:
"In developing our collaboration with Ripple, our goal is to have a USD-backed stablecoin, which is really a step toward our own Central Bank Digital Currency, you could say.
The President stated that stablecoin coin is important for Palau as it will make Fiat on ramping easier. He explained that through the Binance Pay, the digital visitors will be connected to the banking system and offerings would also be made simpler.
Since the news broke, Ripple's native XRP is seeing an upwards trend. Despite a bearish price action during the past 24-hours, XRP has emerged as the only gainer over the week. Currently trading at $0.35, XRP is up 4.6% in the past 7-days. On Contrary, in the meantime, the premier cryptocurrency Bitcoin is down 1.1%.
Other coins among the top top 10 list, namely, ETH, BNB, DOGE, ADA, and MATIC, are also down 1.5%, 2%, 2.7%, 1%, and 1.5% respectively.