XRP Holders' Representative Predicts SEC's Potential Moves in the Lawsuit, as XRP Heads Towards $0.90
It has been well more than a year now that the SEC filed a lawsuit against Ripple, and the case is still in discovery stage. Although, the discovery stage is projected to end by the end of March.
SEC's Potential Moves
At the moment we are at a crucial stage in the lawsuit as three important document sets, asked by the court, have been provided. The document sets include email thread and deposition notice of Brad Garlinghouse, Ripple CEO.
Sighting the scenario, representative of 64k XRP holders in the lawsuit, John Deaton has made some vital predictions, concerning what are the moves SEC could make in the near future.
First, he stated, the SEC would try to illustrate a link between Ripple's announcements and XRP's behavior, which Deaton noted, is impossible. For that to be established the SEC must show that company's executives, Chris Larsen and Brad Garlinghouse, sold XRP token's in the US.
Secondly, Deaton suggested, the SEC might move to allege Ripple of creating a secondary market for XRP. If the SEC fails to establish that Ripple's Executives are actually selling XRP token's, this could be their next move, he asserted.
Notably, while John Deaton is granted status of amicus counsel in the lawsuit, he has not yet got to see unsealed document sets.
XRP Heading Towards $0.90
Trading at $0.82, Ripple's XRP is down 3% over the week. However, during the past month or so XRP has made a significant recovery. As during the period between January 24 to February 8, XRP went from the low of $0.56 to the high of $0.91. Later on February 12, XRP went down to $0.75.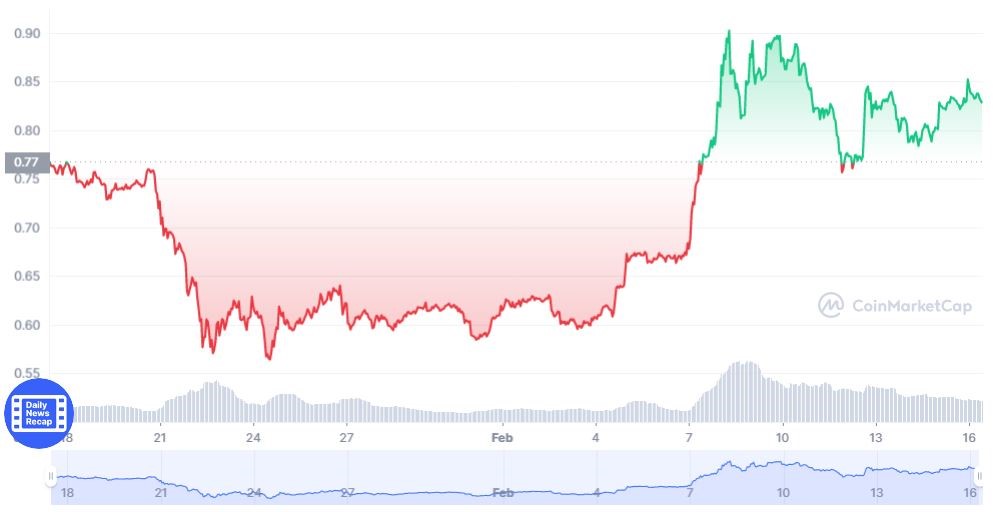 At the current price mark XRP is getting support from $0.82 and $0.80. Whereas the coin has a resistance at $0.85 and $0.87.
Given the premier cryptocurrency Bitcoin stabilizes at the current price for further 24-hours, XRP will be back above $0.90.