XRP is Not a Security, Claims Ripple CEO Brad Garlinghouse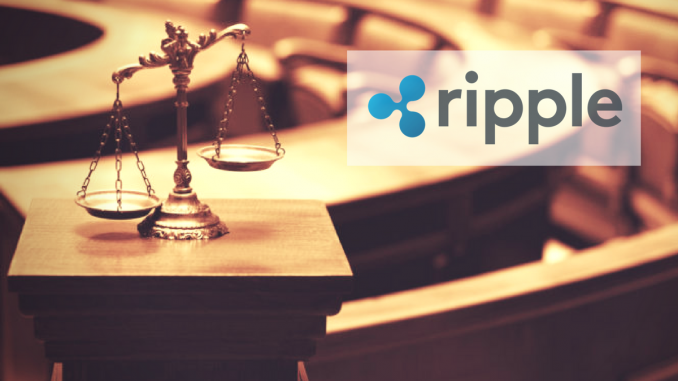 The controversial nature of the second largest cryptocurrency — XRP, formerly known as Ripple — has been one of the hot topics of this year. The company that launched the coin, Ripple, has always denied such allegations, explaining why they cannot be true.
In a recent AMA (Ask Me Anything) session that Ripple's CEO Brad Garlinghouse had with Ripple's head of marketing, Monica Long, Garlinghouse himself explained why XRP is not a security. The AMA also covered a variety of different topics regarding regulations, the startup, the crypto market itself, and more.
The issue of XRP potentially being security was also mentioned, and Garlinghouse once again denied it. To him, XRP is clearly not security. He started his explanation by stating that XRP exists independently of Ripple, which is currently focused on creating products such as xCurrent and xRapid.
In other words, the company is only providing a method to solve some of the modern problems, such as simple, instant international payments, by utilizing XRP. Garlinghouse claims that XRP is independent enough that it could easily survive and continue trading, even if Ripple shuts down.
The XRP controversy keeps the coin in limbo
Some time ago, a rumor claiming that the US SEC might classify XRP as security appeared, bringing further confusion. Despite the fact that Garlinghouse continues to claim that the XRP ledger does not depend on Ripple Labs, the fact is that Ripple still owns the majority of XRP coins. This information is also largely responsible for accusations of XRP being a centralized asset.
Due to this and similar issues, the regulatory confusion regarding XRP arose. So much so, in fact, that some of the largest and most popular exchanges in the US, such as Gemini and Coinbase, did not want to list it. As a result, the coin's value remains low, as does its liquidity.
In addition to already existing regulatory uncertainty, crypto purists pointed out a number of other issues that might affect XRP's status as a decentralized digital currency. One of them is the fact that XRP is very interested in working with banks and financial institutions. Doing so, in the eyes of purists, goes directly against what Satoshi Nakamoto had in mind when he created Bitcoin.
Despite Garlinghouse's best efforts to lift the confusion and deny allegations against XRP being security, the only one that can truly do it right now is the US SEC. Having an official confirmation from the SEC would resolve the matter, and put investors' doubts at peace. Until such a confirmation arrives, however, XRP's status remains uncertain.
Right now, XRP is the second largest cryptocurrency by market cap, which is a position that it has been holding for over a month now. It has a current value of $0.384712 per coin, which is a result of a 3.25% increase in the last 24 hours.