XRP market capitalization surpasses $20 billion amid anticipation for SEC verdict on Ripple lawsuit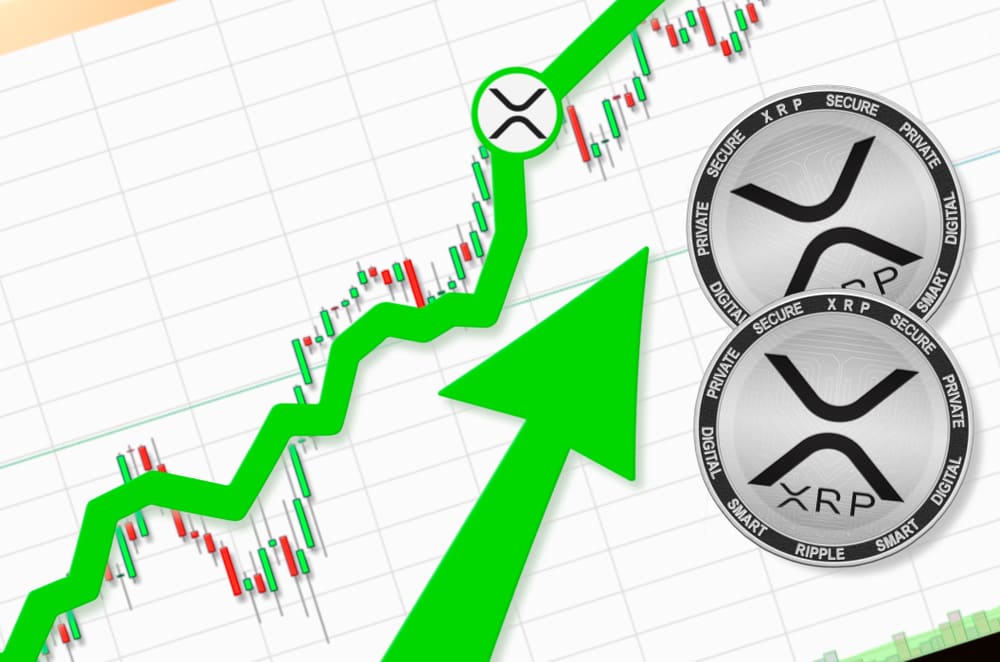 The market capitalization of Ripple's XRP token has surpassed $20 billion, a level not seen since the FTX hit the market over two months ago. Data from PricePrediction shows that at the time of the article's publication, XRP is trading at $0.4091 and has gained 18% since the start of 2023.
Ripple CEO's Statement on Lawsuit Resolution:
In a recent interview, the CEO of Ripple Labs, Brad Garlinghouse, expressed hope for a resolution of the two-year-long lawsuit against the SEC in the first half of 2023. He stated that Ripple is optimistic about its chances given the law and facts on the ground. Following this statement, XRP breached the key resistance at $0.39.
XRP Price Analysis:
At the time of writing, XRP's price faced resistance at $0.4076. This level has limited XRP's ascent in the past, and bulls will be hoping to go beyond this to strengthen the idea of an FTX reversal.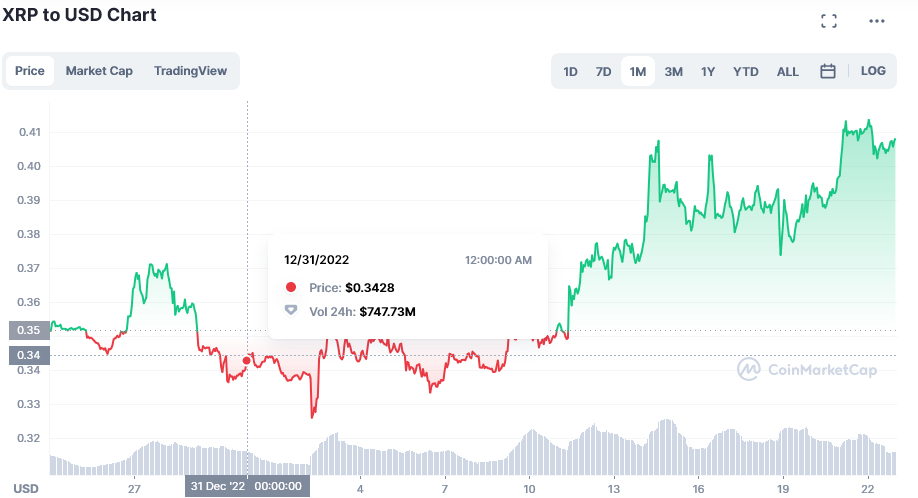 On-chain data suggests that network growth continues to decline, indicating that user adoption is still not up to par. The velocity indicator, which had gone up on 18 January on the news of the lawsuit resolution, has dropped sharply since then.
Investors' confidence remains low as weighted sentiment proceeds in the negative territory over the past week.
Implications of SEC's Case Against Ripple:
The outcome of the SEC's case against Ripple over the status of XRP could have significant implications for the cryptocurrency market in the United States. The laws governing the status of cryptocurrencies as commodities or securities are still not very clear.
Recently, Ripple CTO, David Schwartz explained why XRP should be treated as a commodity while replying to a claim by another Twitter user. He argued that XRP has many of the characteristics of a commodity and should be treated as such under the law. Also Read : Best Aptos Wallets