XRP Reaches a 30-day High, as the Market Gain Momentum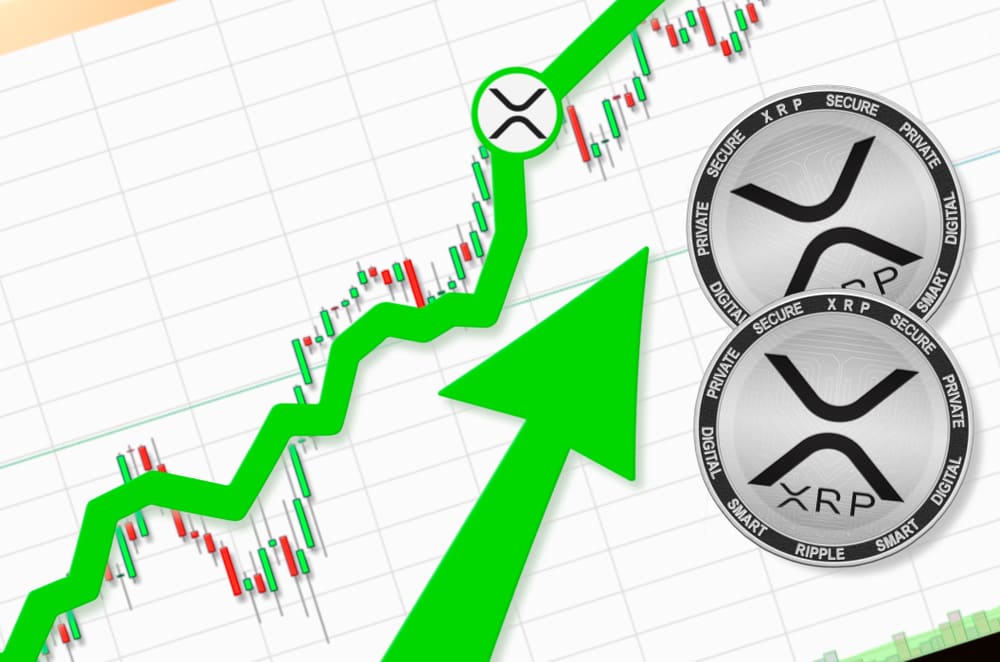 Crypto market recovers over the week as most of the coins remain in green territory.
Market Overview
Currently trading at $42.2K Bitcoin is up 4% in the past 7-days. However, over the day, the Premier cryptocurrency is down by 0.8%.
In the late hours of March 22, Bitcoin reached a 3-week high of $43.07k. Bitcoin has had a good past week as at the start of the week the coin had traded fractionally above $40k. During the past 30-days a $43k mark has been a rare one, as the average price remained just above $40k.
Thanks to the trickle down effect, altcoins have also gained in the past week. While ADA and AVEX are up by 20%, ETH and XRP have gone up by 10% and 7%, respectively.
XRP Price Breakdown
Over the past 15 months, XRP has emerged as one of the most famous altcoins in the market. That is because of the lawsuit SEC filed against Ripple's executives. As a net consequence, XRP gained popularity.
Currently trading at $0.83, XRP is up 7% in the last 7-days. However, the coin is down by 2.5% in the day.
Yesterday, XRP reached $0.86, the highest level since February 10. In the meantime the coin touched $0.85  only once, on February 16. During Year-to-Date XRP's average price remained $0.74.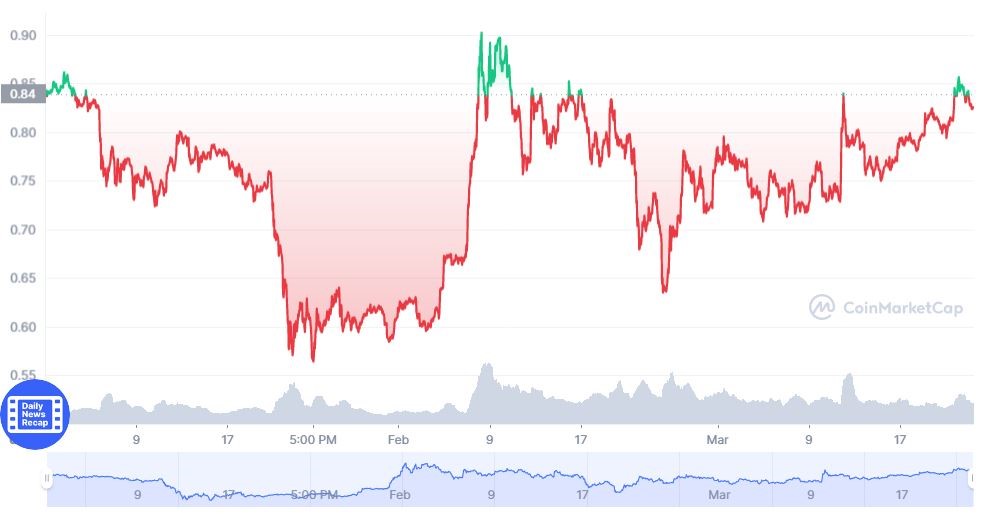 However, at the current moment, XRP seems to be in a good technical position. As trading precisely at $0.82, the coin is above 55 simple moving average(4 hours). There is a major bullish trend line forming with support near $0.8050 on the 4-hours chart of the XRP/USD pair (data source from Bittrex).
Further, while XRP has a long term support at $0.76, on the upside it is resisted at $0.86.