XRP Recovers Strongly, Despite Bitcoin Being in a Bearish Zone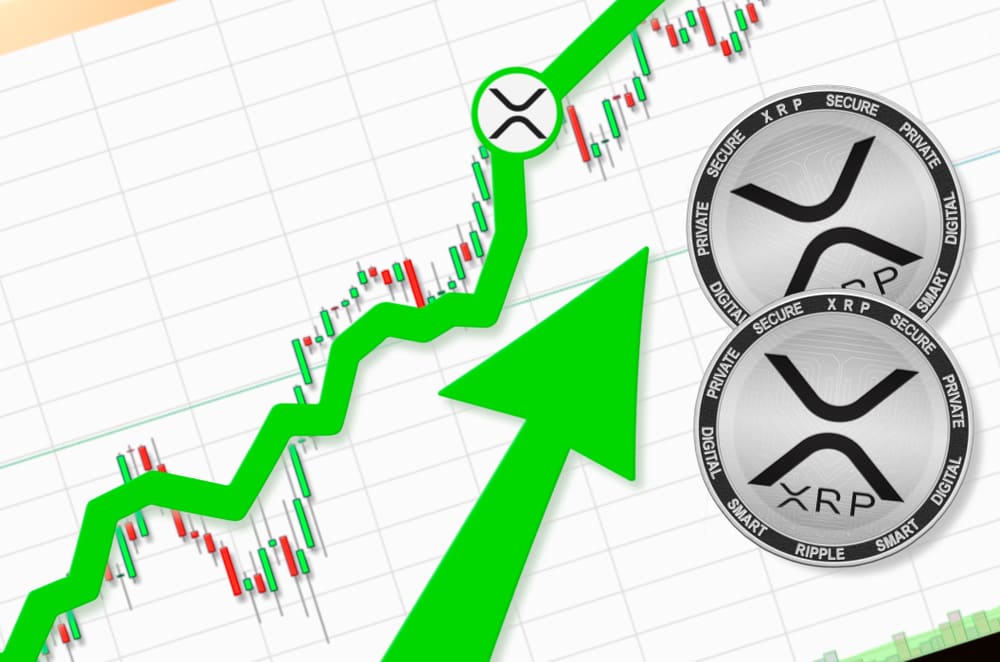 Thanks to a slight recovery in the crypto market, many mainstream coins are on the way to significant gains.
A Brief Market Overview
The Premier cryptocurrency Bitcoin has remained rather stagnant throughout the week, recording lower highs and lower lows. A clear indication that the market is in bears at the moment. In fact, it has been for more than the last 14 days. In the week Bitcoin's peak was marked at $49k, which depreciated as low as $45k, a fluctuation of merely $4k. Similar is the case on the 14 days chart, as Bitcoin recorded a high, fractionally above $50k, and went down below to $45, a change of $5k only. The scenario is rather uncharacteristic of a bull market, where currencies make higher highs and higher lows.
The good thing is, despite a clear bearing indication, the market is making a recovery, explaining masses' increasing trust in crypto. Almost identical to Bitcoin's gains in a day, crypto's aggregated market cap has grown up by approximately 5%. While the aggregated market cap had gone down to $2.13 trillion at one point, following a restoration, it currently stands at $2.16 trillion.
XRP Price Analysis
In the last 7 days Ripple's XRP has emerged as one of the biggest gainers among the mainstream coins. Following AVAX, LUNA, SOL, and MATIC, which have grown by 49%, 46%, 26%, and 16%, XRP is the 5th biggest gainer in the top 20.
After forming a base at $0.75, XRP hit a high of $0.90. Trading at $0.88, XRP is up 4% during the last 24 hours. While on the upside the coin faces resistance at $0.90, and $0.93, on the lower side it has support at $0.85 and $0.80.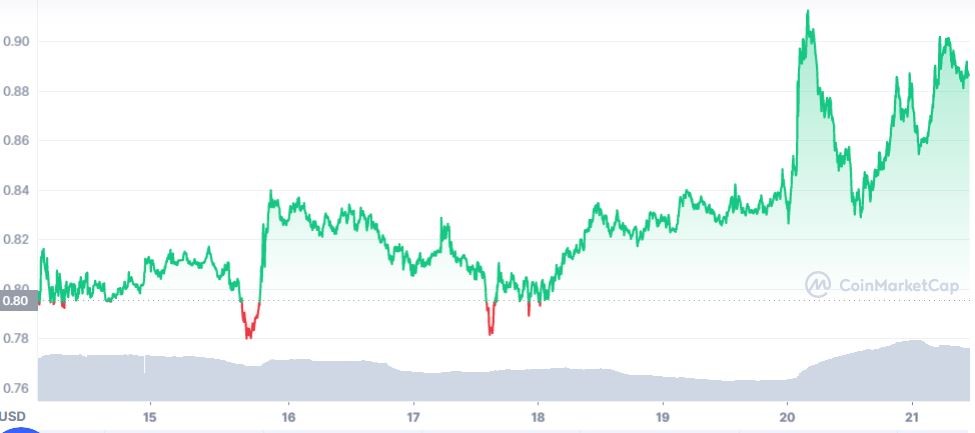 Now, given if the coin breaks above $0.93 and closes a day at a $0.90 price mark, there is a high probability of it going further upwards. On the contrary if the XRP dips down below $0.85, it will find a support at $0.80. Which, if breached further, will take XRP to the cleaners.
From a technical standpoint, XRP is in a good position. As 4 hours MACD – The MACD for XRP/USD is now gaining momentum in the bullish zone, and 4 hours RSI (Relative Strength Index) – The RSI for XRP/USD is also well above the 50 level.