XRP Remains rather Stagnant as Bitcoin's Market Dominance Increases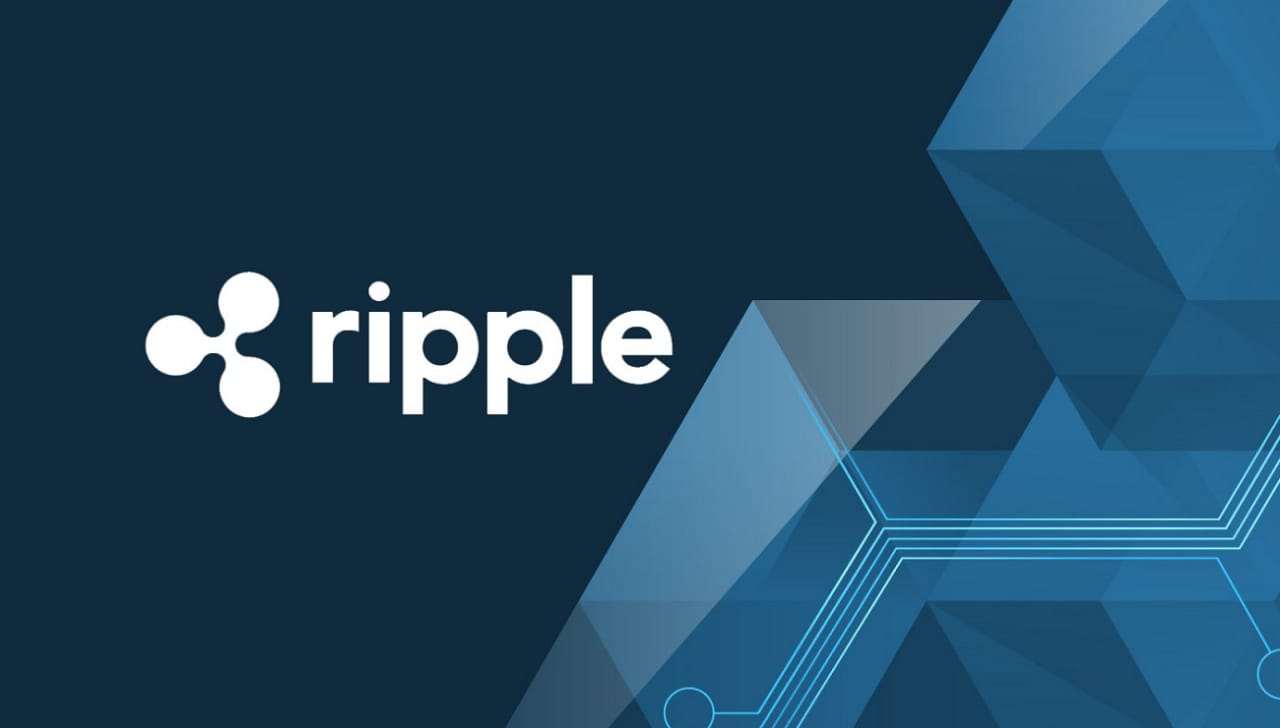 XRP remains rather stagnant as the Premier crypto Bitcoin faces a key resistance at $63,000.
Market Overview
While during the last 30 days Bitcoin grew by 30%, XRP has barely able to continue with September's Q3 price level.
BTC entered October with the $43,000 price mark and has since gone up as high as $62,994(30-day high hit just hours before). On the contrary XRP started the month with the low of 0.95 and is currently trading at $1.09. The token has only grown 2.56% during the last 30 days.
It is of high significance that at the start of October BTC's market cap was over $800 billion that has gone up to $1.17 trillion in the meantime. Whereas XRP had a market of $44 billion when it entered the month and since then value has not grown up by much as token's market cap remains at $51 billion at the moment.
Though the major cause of XRPs stagnant market cap is its price action, another potent theory suggests that whenever Bitcoin grows upwards rather steadily, investors tend to move their money from altcoins to Bitcoin. Bitcoin's market dominance is another manifestation of the phenomenon as coins dominance was 42% on Oct 1st, which is currently over 46%.
XRP's Technical Analysis
Now for XRP, it seems rather difficult to pick up bulls as the token currently remains in bears. On the down side XRP has support at $1 and $0.85, whereas if the token goes upwards it would face resistance at $1.10 and $1.20.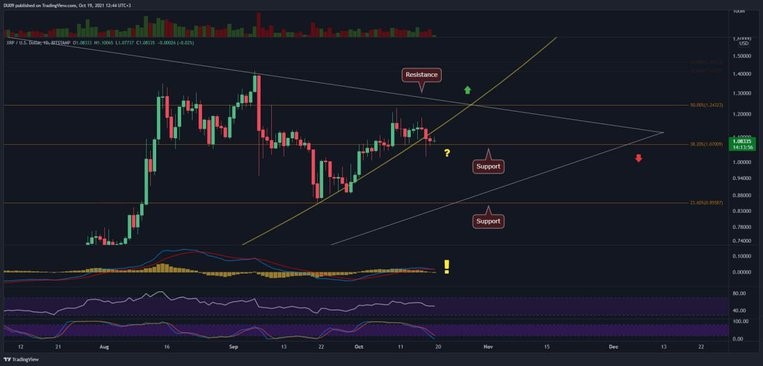 XRP's immediate trend is bearish, as the RSI on daily time frame falls. However, the histogram on the MACD has moved on the negative side, and the moving averages completed a bearish crossover. It clearly portraits a worry-some picture as bears seem to have the control over token price action. If the trend continues XRP could go down to $0.85 support level.