XRP – Swiss Private Bank Introduces Trading and Custody for XRP Cryptocurrency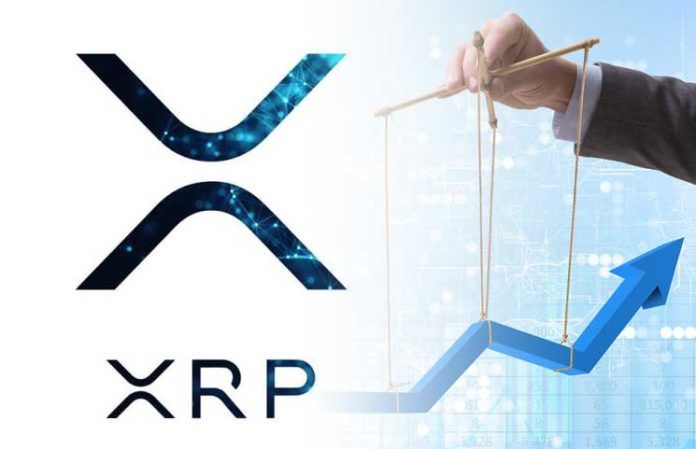 Swiss private bank "Falcon Private Bank" has announced trading and custody support for the third largest cryptocurrency, XRP along with Stellar Lumens (XLM).
Falcon Private Bank with 50 years of experience in the financial stream, offers banking solution for blockchain assets. So far, it was offering banking services to largest cryptocurrencies including Bitcoin (BTC), Bitcoin Cash (BCH), Ether (ETH) and Litecoin (LTC). The platform has recently allowed trading and custody support for XRP and XLM cryptocurrencies also. It mentioned that'
"Falcon has developed audited processes allowing to execute a broad range of transactions with blockchain assets – in line with regulatory and compliance requirements. Clients can purchase cryptocurrencies via the bank, directly transfer them to and from their segregated Falcon wallets, and convert them into fiat currencies."
Moreover, the official announcement via Twitter reveals that;
Proud to introduce trading and custody for XRP and Stellar Lumens.
Discover our full range of blockchain solutions: https://t.co/u6gdkKUFCC@falconpb #blockchain #XRP #XLM #Crypto #agileprivatebanking pic.twitter.com/SjLLSQ4Jox

— Falcon Private Bank (@falconpb) June 27, 2019
The bank is based out in Switzerland with other locations including Dubai and Luxembourg. The bank enables direct transfer of a few selected digital currencies via its own Falcon wallet and custody solutions via its cold storage.
The bank has mentioned that the acceptance of crypto assets will be subsequently converted into fiat money and can also be transferred out to the client's private wallet. Falcon bank has further mentioned that new cryptocurrencies can also be purchased via the bank.
To note, XRP at the moment is surging with 2.75 percent over the past 24 hours and trading with the value 0.39 against US Dollar. Moreover, being the third largest cryptoucrrency, XRP stands with total market cap counts of $16,748,747,076.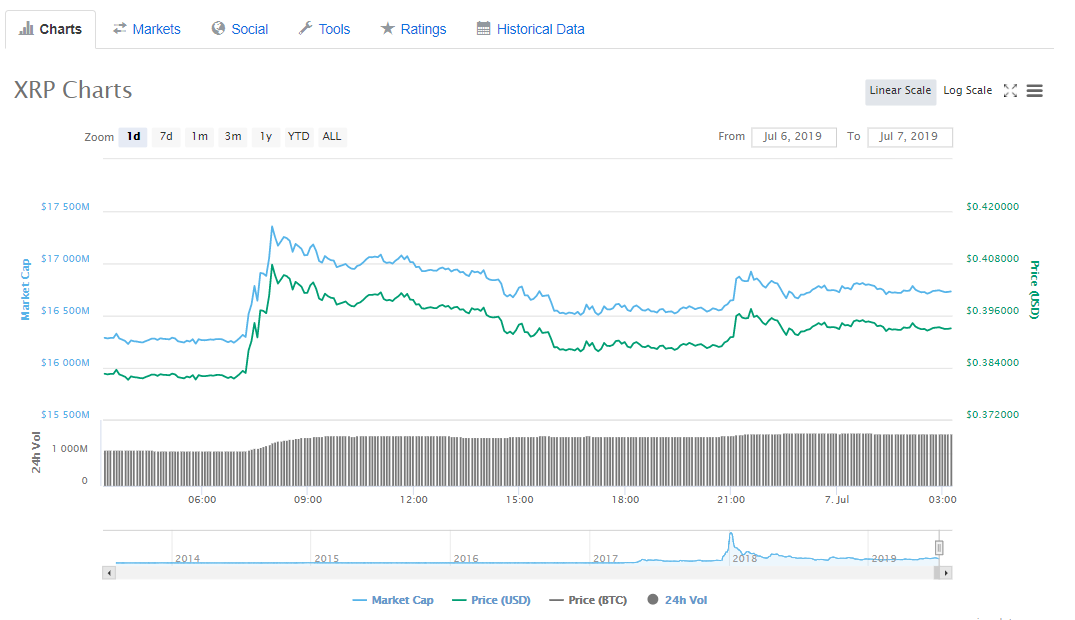 So readers, what do you think about XRP being accepted by Falcon private bank for trading and custody services.? Let us know in the comment below