XRP to Reach $1 in the Coming Weeks With Summary Judgement Forthcoming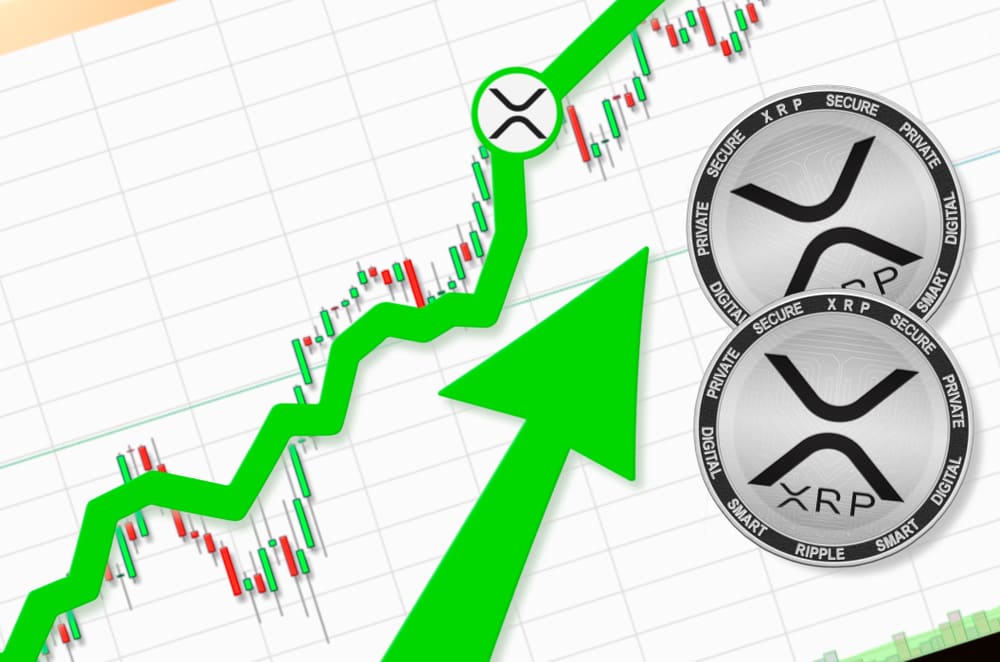 Already soaring, XRP to skyrocket in the coming weeks as the court issues summary judgement.
Summary Judgement to Sent XRP to the Moon
In a recent tweet John E. Deaton, the founder of CryptoLaw firm and the representative of thousands of XRP holders in the SEC-Ripple lawsuit has stated that the Ripple's native has the most attractive risk/reward ratio.
XRP has the most attractive risk/reward ratio IMO. The Judge's ruling is coming down w/in the next few weeks (maybe this week). If the SEC wins, what's the downside from .45? Ripple appeals and we get the status quo. Ripple wins and its made clear XRP isn't a security? Upside? 🤔

— John E Deaton (@JohnEDeaton1) March 26, 2023
Deaton opined that in case if the SEC manages to win the lawsuit, Ripple would file an appeal against the decision and the status quo would remain unchanged. Deaton suggested in the other scenario, however, if Ripple emerges as the victor, XRP would skyrocket. In the tweet Deaton also stated that the summary is expected to come in the next few weeks.
XRP Soaring High
While the summary judgement has not been issued yet XRP is already making significant gains. Over the past week only, the coin has gone up by a whopping 27.7%, which makes it the third biggest gainer among the top 100 in the meantime. Currently trading at $0.57, XRP has seen a rise of 17.8% during the day.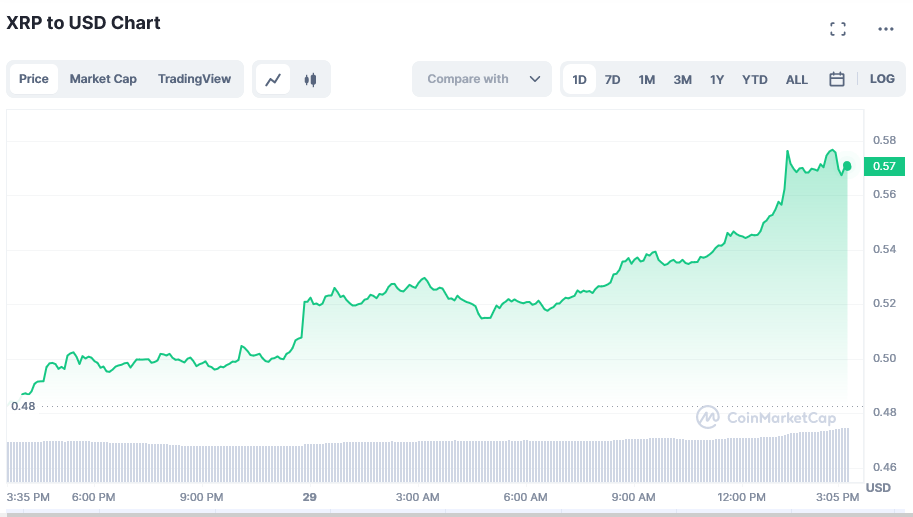 With summary judgement around the corner, the coin is expected to make further gains.
It is notable that XRP has an all time high of $3.8, which means that at the current price level the coin is down 85% from the peak. In the short term, the next price level XRP would be chasing is $1, a 76% rise from the current price mark.
In the longer-term XRP will be targeting the all time high. For that to come true, however, the bulls must return to market.  Bitcoin hitting 30k, the highest level since June 2022, will indicate that the the crypto bear market is finally fading away.