XRP to Skyrocket by 800% in the Coming Months, Analyst Predicts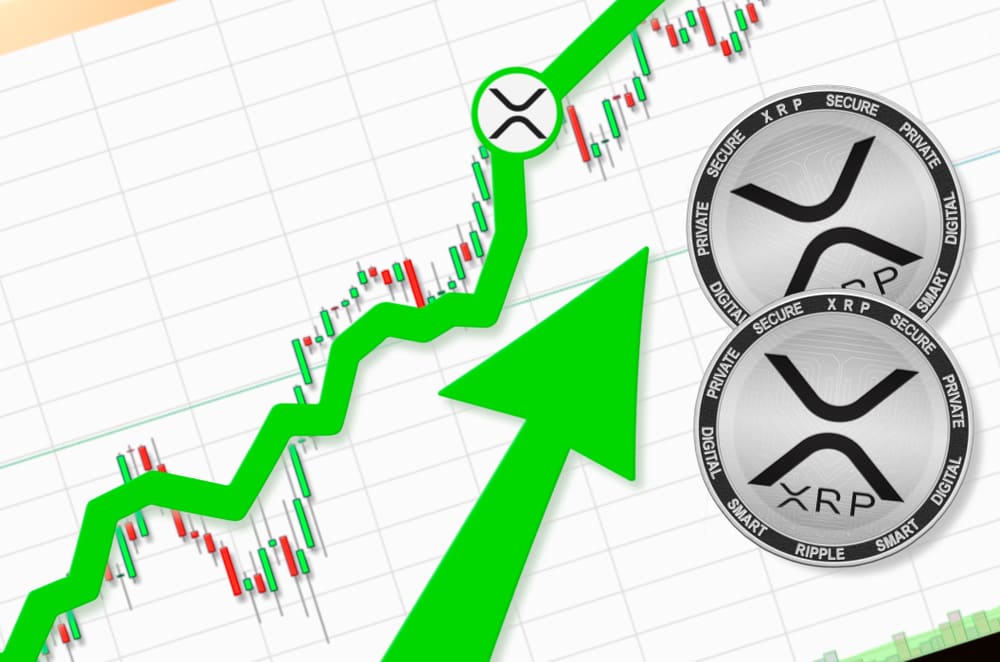 Following a high March, XRP has been on a continuous losing streak since then. However, a pseudonym crypto analyst has recently projected that Ripple's native would hit the high of $3.82 in the coming months.
XRP Price Analysis
Currently trading at $0.42, XRP is down 0.16% 9ver the week, while in the meantime Bitcoin has lost value by 1.8%. Though the past week Bitcoin failed to maintain a $27k support level, XRP on the other hand continued to trade above $0.41. In May, however, XRP has gone down by 10.6% in comparison to Bitcoin which has seen a decrease of 7.5%.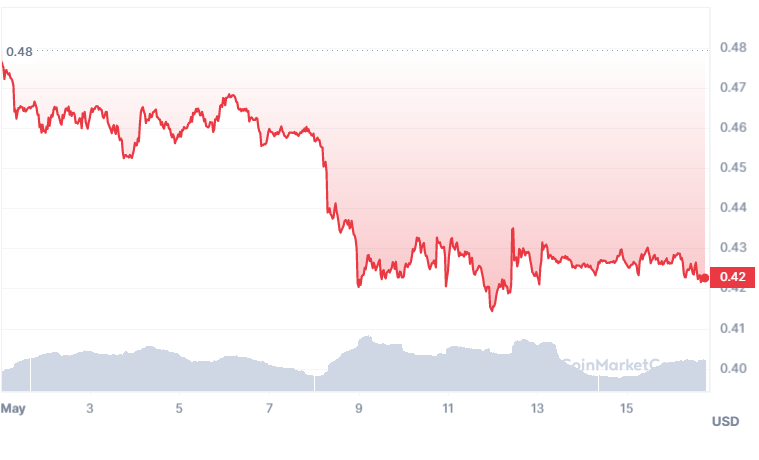 It seems that XRP is currently in a correction phase. After hitting a high of $0.58 in March, XRP has gone down by 18%. With Bitcoin trading just above $27k, it is highly likely that XRP may get bullish as the premier cryptocurrency push upwards.
XRP to $3.82?
Recently an anonymous crypto analyst pseudonymously named Dark Defender projected on the social media platform Twitter that XRP would hit $3.82 in the coming months. According to the pseudonymous analyst, a breakout is likely to transpire after a 13-week bar period. This means that XRP would hit its peak in late August.
I've never seen the #XRPCommunity silent this much.

This means #XRP is ready.

Based on our pattern, the break is imminent anytime from now to #August.

When the resistance line is broken, XRP will first hit $1.33 & then $3.82

I trust #Ripple, XRP

Chin up; our day is near. pic.twitter.com/KdpjzPCS0M

— Dark Defender (@DefendDark) May 13, 2023
The analyst projected that Bitcoin would first break through $1.33 before the coin eventually targets $3.82. If XRP does go on to hit $3.82, it would be an approximately 800% rise from the current price level. The Dark Defender stated:
"I've never seen the XRP Community silent this much. This means XRP is ready."
It is notable that the price mark projected by the analyst, $3.82, is fractionally below XRP's all-time high of $3.84. This effectively means that the XRP would face resistance at $3.84 and may enter a long correction phase before the coin retests the all-time high.