XRP Under Huge Pressure, as the Token Continues to be On the Brink of Key Support Level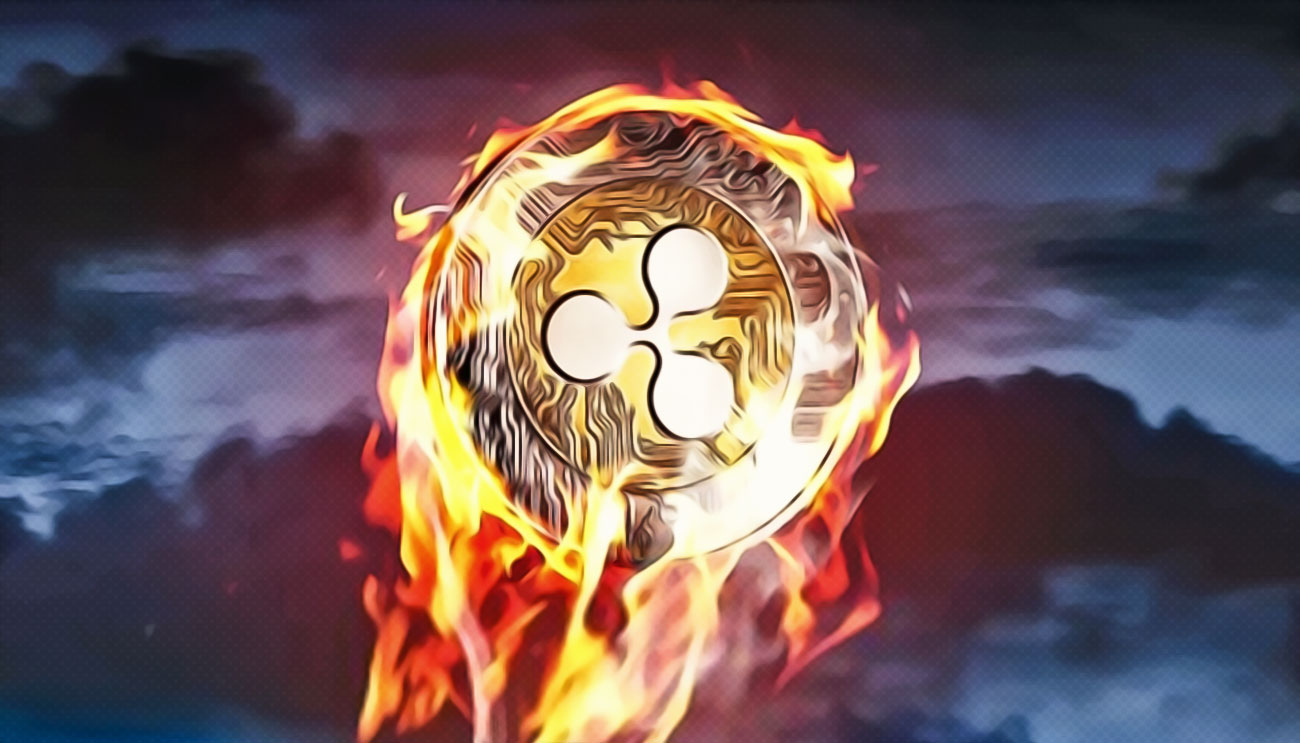 Ripple's native token XRP is on the brink of breaching a key support level as bears continue to dominate the market.
Market Overview
Trading at $19.8k the world's premier cryptocurrency Bitcoin is down by 3.5% over the week. Whereas, XRP behaving on the similar lines, is down by 4.4% in the meantime.
During the past 30-days Bitcoin has lost its value by 12% as the average price is 20.5k. For the most part of the month Bitcoin has changed hands between $19k and 22k, as the price marks serve as support and resistance.
Bitcoin's price behaviour, as ever, has impacted other tokens' prices as well, as almost all the tokens on the exchanges are strongly intertwined with Bitcoin.
XRP Price Analysis
Currently trading at $0.31, XRP continues to be on the brink of $0.30, a support level if breached could lead to further losses. It is to be noted, however, that although during most part of the month XRP has traded between $0.38 and $0.30 it has not breached the later price mark, particularly after June 19.
Analysis shows while XRP is getting support at $0.30 and $0.28, it is resisted at $0.42-$0.45. Notably, an upwards move seems difficult. As, even if XRP manages to break above the 50-day moving average, it will still face resistance at the 100-day moving average which serves as key resistance.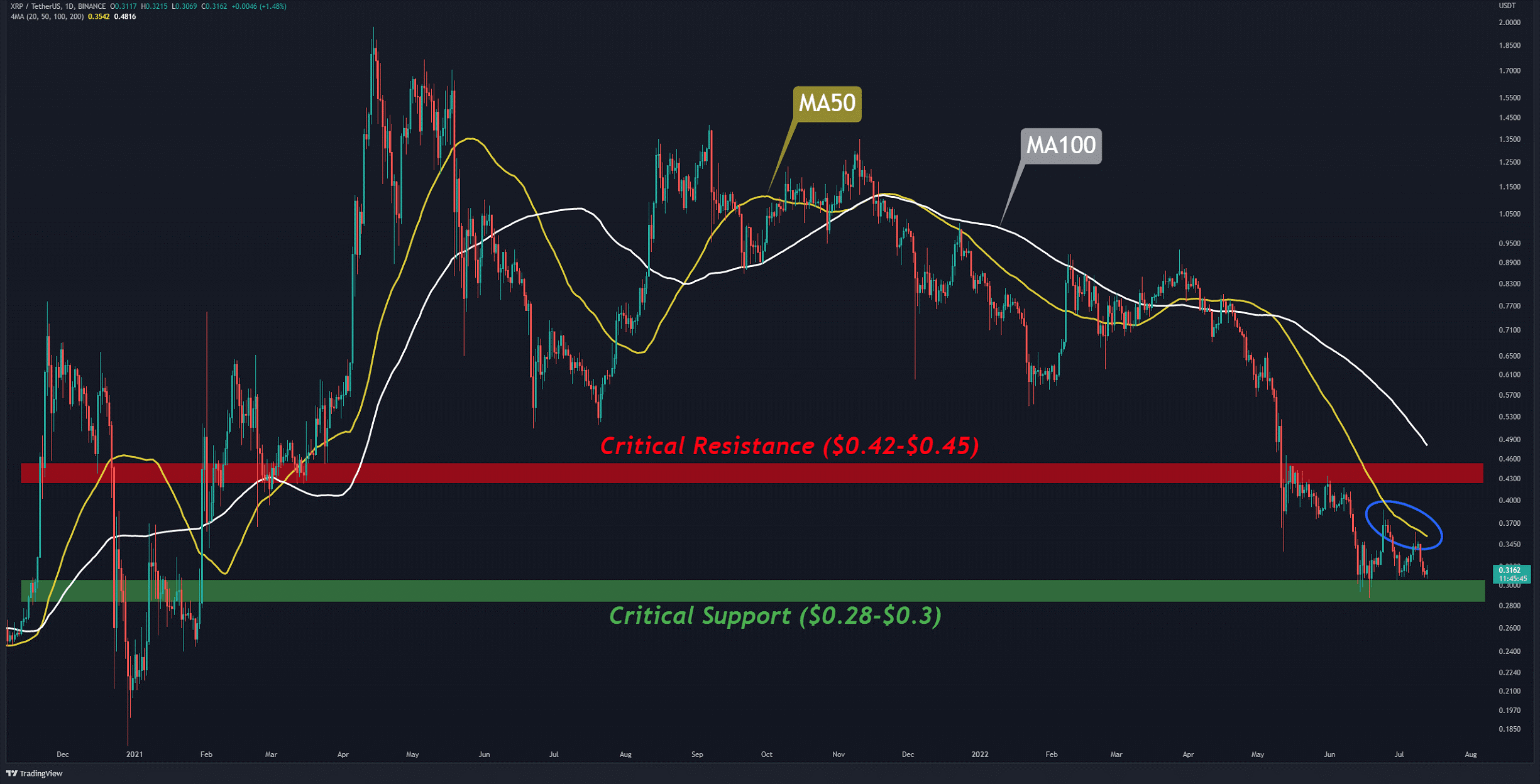 Another critical factor that is not going in favour of the token is decreasing on-chain activity on the XRP network. During the year on-chain activity on XRP network is down to 103,000 from a high of 590,000.