XRPL Monitor Reports a Transfer of 20M XRP, Half of Which was Sent to Bitstamp Corridor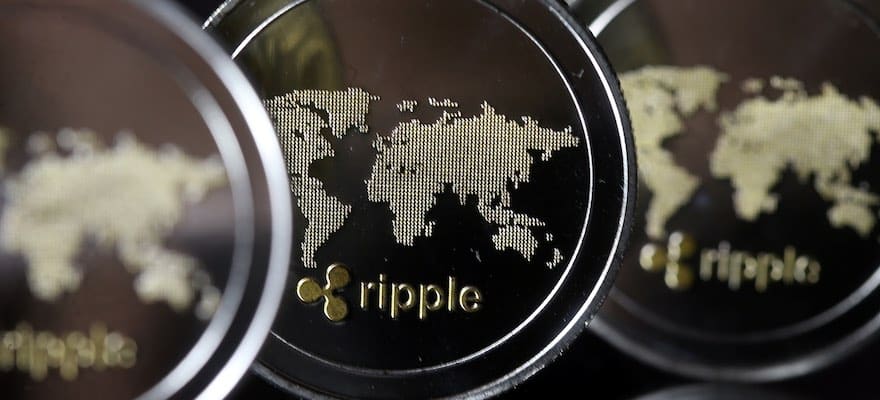 Another major transfer has been made by the blockchain payments company Ripple who has moved an amount of 20 million XRP according to the data shared by XRPL Monitor. As per the report from XRPL Monitor, half of this amount has been sent to Bitstamp, the European On-Demand Liquidity (ODL) Corridor of the company.
A transfer of $5,757,621 has been witnessed
The company Ripple has made two transactions recently reported by XRPL Monitor. The company has transferred 20 million XRP worth $5,757,621 via these two transactions.
According to XRPL Monitor's report, one transaction that involved 10 million worth $2,877,682 was made inside the company. For this transaction, the company used the RL18-VN wallet which was activated in the year 2013. It was the same year when the former Chief Technology Officer of the company Jed McCaleb left the company.
The second transfer was made by the company to the Bitstamp cryptocurrency exchange which is also the European ODL Corridor of Ripple as well. In this transaction, the company sent an amount of 10 million XRP to the Bitstamp exchange.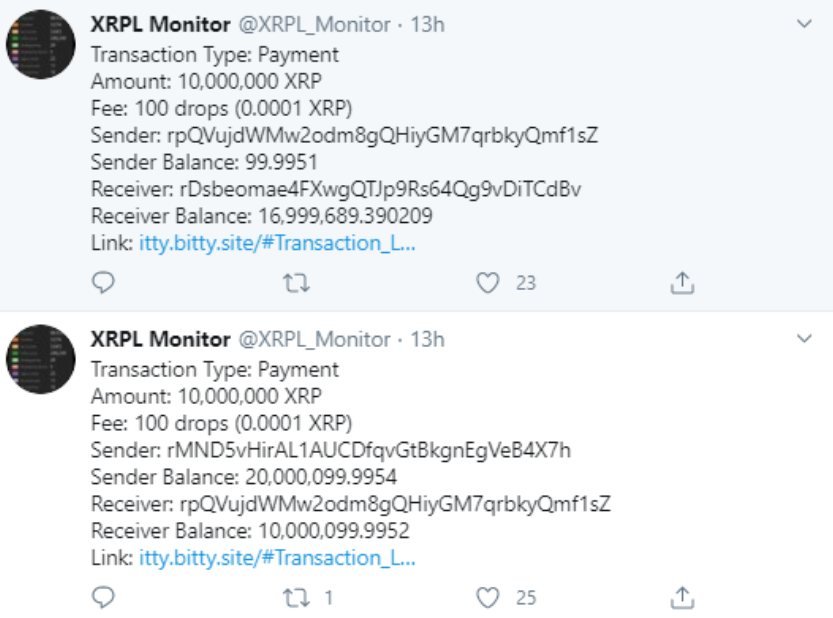 Source: Twitter
The cryptocurrency exchange Bitstamp is one of the On-Demand Liquidity (ODL) Corridors of Ripple. Other major ODL Corridors of the company are available in various other countries including the Philippines, Australia, and Mexico. The company has plans to make more such kinds of ODL corridors in different countries by the end of the present year.
Chris Larsen transferred 15 Million XRP to Coinbase Pro
As previously reported by XRPL Monitor on twitter, the former CEO of Ripple Chris Larsen transferred an amount of 15 million XRP to the Coinbase Pro exchange after receiving it from the company Ripple recently.
While on the other hand, the former CTO of the company Jed McCaleb is busy cashing out his XRP tokens.
Image Source: Shutterstock