Zimbabwe Urges People to Invest in the Digital Currency, Rolling Out on May 8th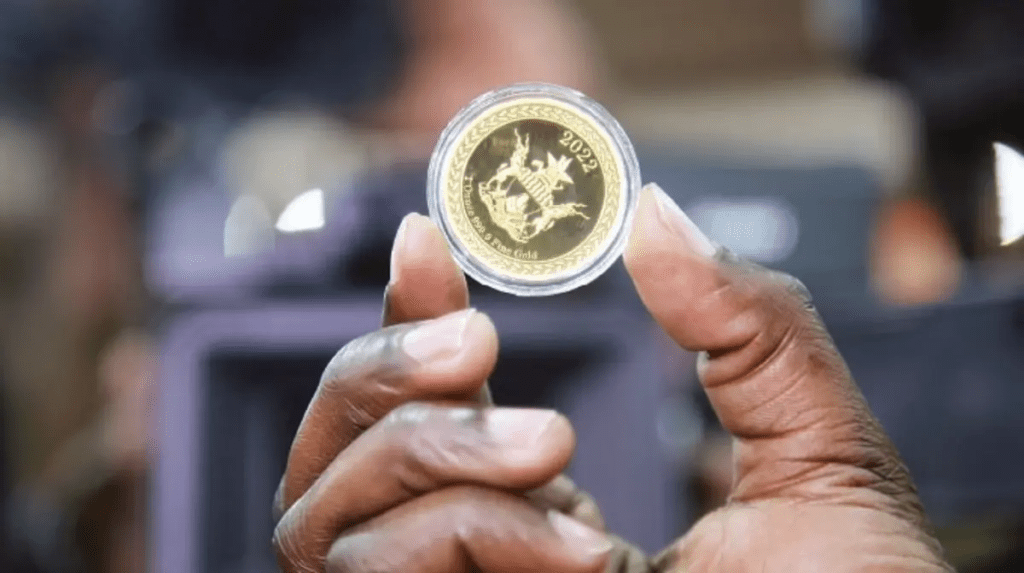 Yesterday the Reserve Bank of Zimbabwe, the country's Central Bank, issued a notification asking people to buy in the gold-backed digital currency set to be launched on May 8th.
Issue of RBZ Gold-backed Digital Tokens No.1/2023: https://t.co/B1atlPl3Xs

— Reserve Bank of Zimbabwe (@ReserveBankZIM) May 4, 2023
As per the Reserve Bank of Zimbabwe or RBZ the individuals could buy in the digital coin for the minimum amount of $10, however, the organisations are required to pay at least $5,000 to get the digital currency.
According to the press release, the digital currency would be rolled out in two phases. During the first phase the digital currency would be available for purchase through the banks. e-gold wallets or e-gold cards would be issued to the buyers of digital currency. People would also be enabled to exchange their physical gold coins against the digital currency.
In the second phase people would be enabled to make P2P or B2P transactions via e-gold wallets or e-gold cards. This effectively means that from there on the digital currency could be used not only as a store of value but also as a means of payment. As for the rational behind the launch of  the gold-backed, the RBZ stated:
'The issuance of the gold-backed digital tokens is meant to expand the value-preserving instruments available in the economy and enhance divisibility of the investment instruments and widen their access and usage by the public.'
The Global Trend
According to an Atlantic Council report 65 countries are currently in an advanced stage of the CBDC development, whereas over 20 countries have already launched it.
Further, a recent report from Juniper Research noted that the CBDC transaction volume will reach $213 billion globally by 2030. Remarkably,  according to the report, Ripple has emerged as the leader in the CBDC sector.