Best Blockchain Online Courses For Training & Certification 2020
The blockchain revolution is in full swing. This is the marquee technology of this era because of its disruptive potential especially in financial institutions.
Naturally, a lot of tech enthusiasts and anyone for that matter would want to get in on the action. This is because the distributed ledger technology represents the future. There is a myriad of ways to learn but the most convenient channel is online Blockchain courses.
Some of these courses can take a dedicated person from a blockchain newbie to a developer in a really short period of time. This is because they are packaged and tutored by experienced innovators and experts whose insights are unmatched.
Let's go through a general overview of  such courses: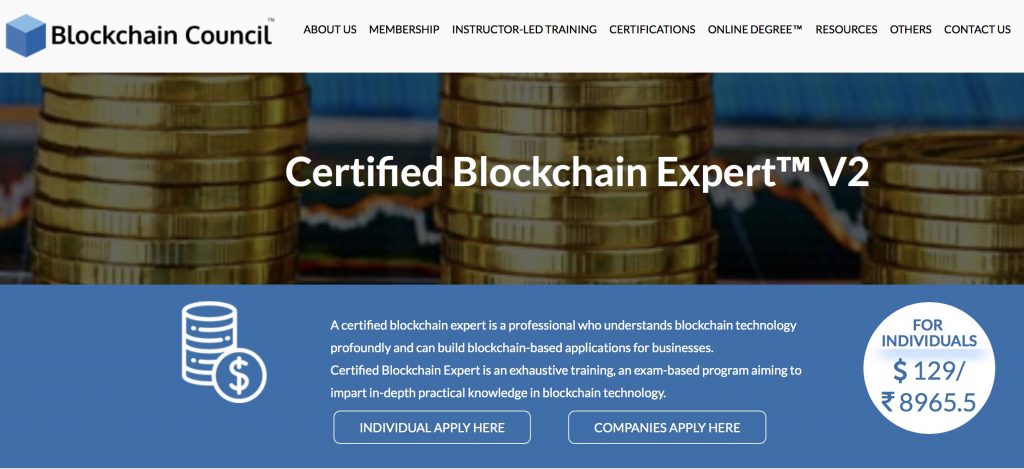 In a nutshell, a Blockchain Expert is an individual who is enthusiastic and understands what blockchain technology is. Besides simple know-how, he/she must be in a position to build dApps for businesses. This exam based course is specifically tailored for individuals as investment bankers, professors, programmers and others who not only wants to explore blockchain but wants to apply their knowledge as they solve real world problems. To begin, participants should have a basic understanding of computer science, know what blockchain or Bitcoin and motivated to understand this technology in a deeper level. This $129 Blockchain course takes six hours with one hour of examination and after completion students are issued with certificates valid for one year.
Read more about this Certification Here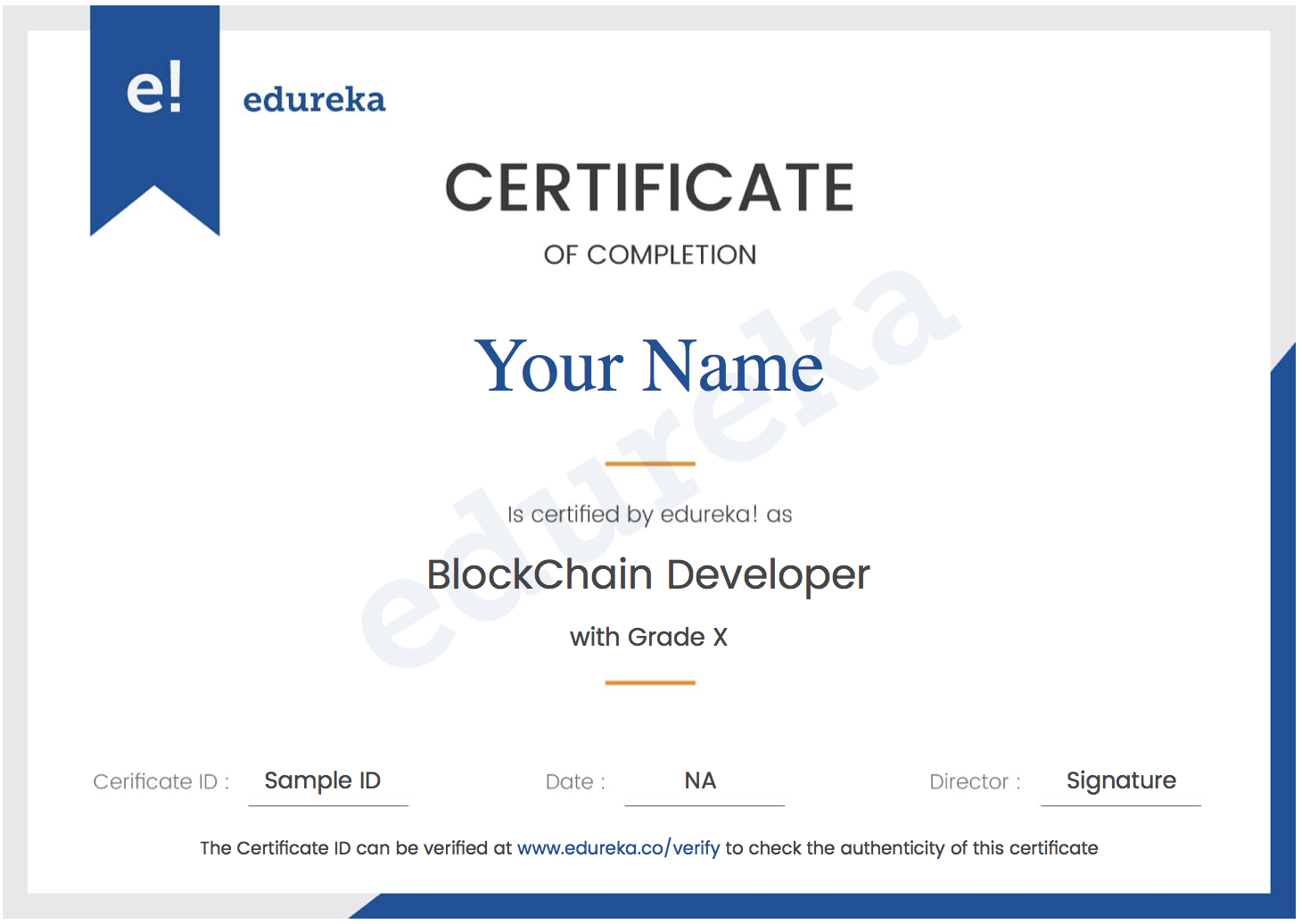 Undoubtedly, blockchain is one of the greatest inventions of the 21st century. Not only is the technology disruptive, but a lot of government are banking on the nascent technology. In fact, the World Economic Forum project that by 2025, 18% of all the global GDP will be from blockchain related activities. That's not all, Bill & Melinda Gates Foundation plan to use blockchain technology to bank the unbanked. As the world evolve and benefit from the blockchain inherent properties, so will blockchain experts. It is estimated that the average annual salary of an Application Developer will expand to $85,000 while that of a Senior Software Engineer will be nothing less than $115,000 per year. This is why learning the rope is of vital importance.

Luckily, Edureka is laying the foundation for their students. It doesn't matter as long as there is zeal, anyone can enroll. However, Blockchain Certification Training is best suited from finance professionals and software developers.
The tailor made Edureka's Blockchain Online Course will take the student through the overview of Bitcoin, Ethereum, Hyperledger, and Multichain Blockchain platforms. All you need is basic knowledge of Command line and Linux. It's not necessary though because Edureka has complementary and basic courses taking the student through Linux, Nodejs and JavaScript.
From the Blockchain Certification Training, learning how Ethereum works will fast track your smart contract and create private chains knowledge. Besides, from Hyperledger composer, a student will get the details on how to deploy business networks while simultaneously learning how to deploy a private Multichain environment.
The Blockchain course you will hone your skills and understand the different consensus algorithms and types. Apart from that you will:
Grasp the technology behind the purpose, type and inner working of a distributed ledger technology (DLTs)
Learn about different hashing algorithms
Expand more about Smart contracts and decentralized applications
Know how to set up private blockchains using common blockchain environments as Ethereum.
Depending on your availability, each batch costs $399 $339. Blockchain Certification Training can vary from 15 days to five weeks. At the end of it all, a certificate will be issued.
Learn more about Edureka's Blockchain Online Course.
Conclusion
In conclusion, these listed courses give great options for hopping on the blockchain wave. Anyone who is interested in the nitty-gritties of Blockchain technology has no excuse for remaining uninformed. This innovation represents the future and it's no use realizing too late that the world has been shifted for under your feet.