Top 6 Best Dogecoin (DOGE) Wallets in 2023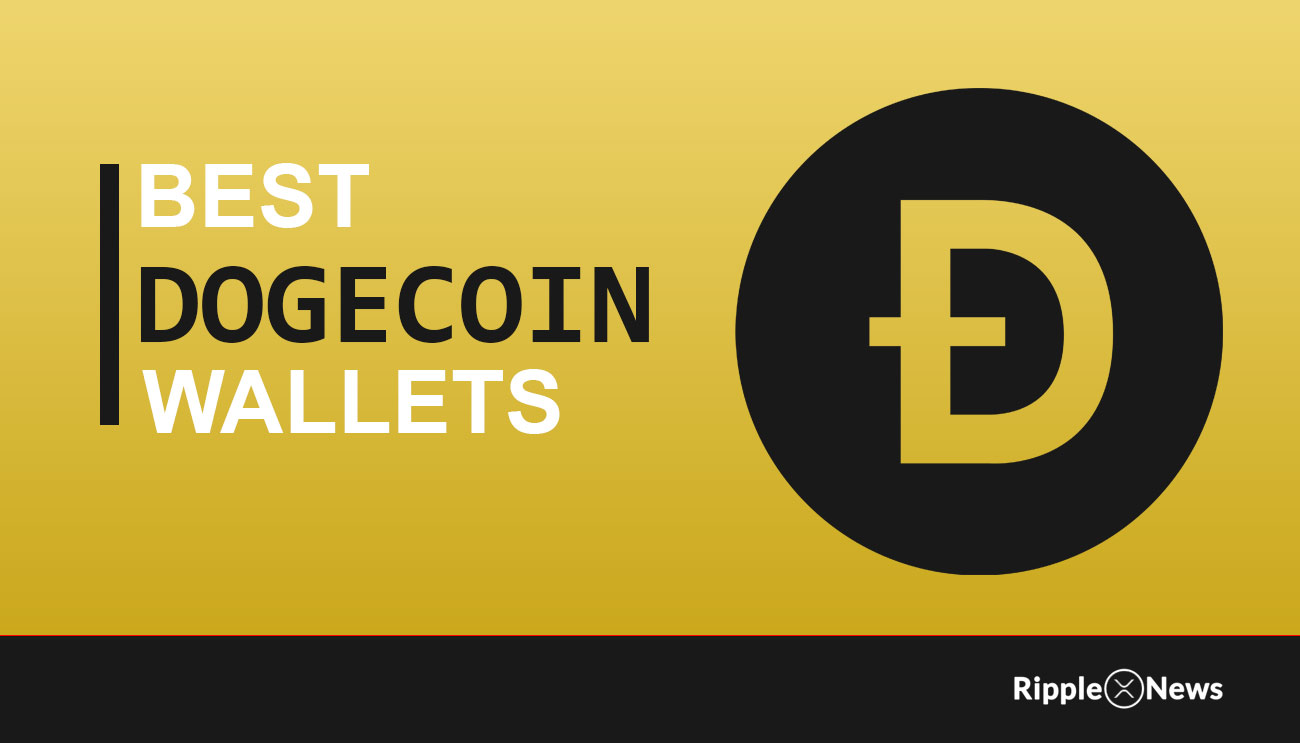 We know that you are looking for the Best Dogecoin wallets 2023. Well, you're in the right place then. Started as a meme token, Dogecoin had created a stir in the crypto market a while ago. The chances are that the coin is still alive and making round in the market crypto market. There is no way that the currency will die anytime soon, not until the supercomputer attack.
Before getting into the crux of today's guide, let's get you through a 101 focus on what Dogecoin is and does it works. Let's get started.
What is Dogecoin?
As a first-generation cryptocurrency, Dogecoin provides a safe means of transferring value across borders. In addition, Dogecoin is known for featuring the Shiba Inu, a famous online joke dog breed. The creator chose this persona because he wanted to keep the project lighthearted.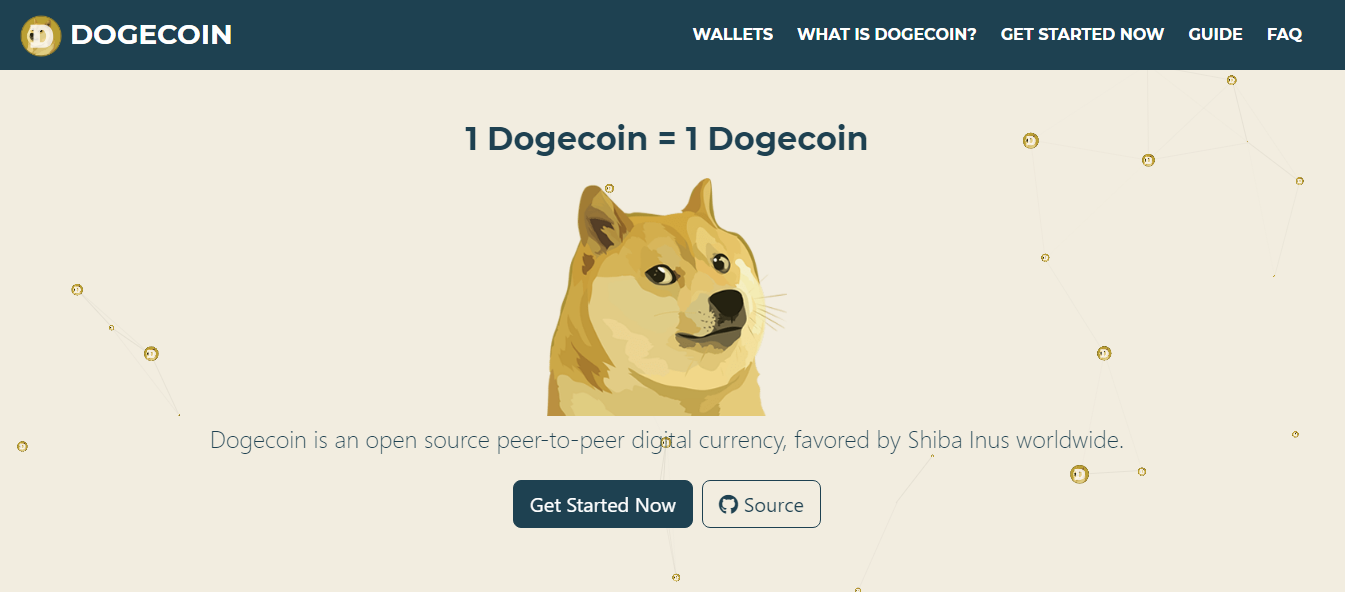 As with Bitcoin and Litecoin, the fundamental goal of this coin is to allow peer-to-peer transactions to take place without interference from censorship. Dogecoin has received a lot of media attention in recent months due to its steep price rises. However, this isn't the first time this blockchain network has made headlines, as you'll soon discover.
Doge provides a lot of benefits to the market. First, you may use this coin much like Bitcoin to transmit money internationally fast and securely. Second, a growing number of merchants now accept this unique token due to the coin's growing network over the past several years.
How Do Dogecoin works?
Much of Dogecoin's code is a straight clone of Bitcoin's. But, according to one of the coin's inventors, Billy Markus, it just took 3 hours to develop Dogecoin. "Control F" scrolled through Bitcoin's code and replaced all instances of Bitcoin with Dogecoin, he explained in his blog post.
In addition, he changed the word mine to digging to make the notion clearer. Markus, for example, agreed on a 1-minute block of time for each round. The block time of a blockchain network refers to the frequency with which a new "block" of transactions is added to the "chain" of commerce on the blockchain.
Launched as a Meme Coin As a meme coin, Dogecoin continues to be popular with the crypto community, which is one of the reasons it retains a high market cap position.
There are a few ways that you can safely and securely keep your meme internet gold. Dogecoin has been increasingly popular, and there are now a variety of storage solutions and wallets that handle DOGE.
Types of Dogecoin Wallet
In dogecoin wallets, private and public keys are saved either offline or online on the server. Many various cryptocurrency wallets exist, and it's difficult to propose one that will meet all of your demands. So instead, look at a few wallets to observe how they differ from one another.
Hardware Wallets
As cold wallets, they function offline – unless a payment is required. As the name implies, hardware wallets store your private keys on an external storage media and link to computers through USB to process payments. With a high degree of security, they are easy to use. Trezor Model T and Trezor One are the two finest hardware wallets for Dogecoin, respectively.
Mobile Wallets
Compared to desktop wallets, these don't offer as much capability, but their convenience comes from the fact that you can use them anywhere, such as paying at a retail store. Jaxx, Coinomi, and UberPay Wallet are the best mobile Dogecoin wallets.
Desktop Wallets
On your computer, you may download and install these programs for free. However, only one computer will be able to access and use them. In addition, a virus or hacking assault on your laptop might compromise the security of these wallets. Exodus and Electrum are the finest desktop Dogecoin wallets.
Online Wallets
As weird as it may sound to mention paper wallets in conjunction with digital money, they exist in the form of private and public keys, which can be printed. Thus, a very high level of internet security is provided by their physical (and offline) nature.
Best Dogecoin Wallets in 2023

First, let's talk about our criteria for selecting the top Dogecoin wallets. Wallet security, continuing support, user usability, pricing, and general community feedback are among the things we consider.
This is not a complete list, and we may have missed several wallets. Confirm that the community has verified the Wallet and undergone a general security assessment before using it.
In general, offline storage is considered the most secure and safest method of storing cryptocurrency. Hardware wallets are one way of offline storage, and the Ledger Nano S is one of the most popular hardware wallets. Therefore, the Ledger Nano S is a good choice for those on a limited budget who want a hardware wallet for Dogecoin.
The Ledger Nano S is a trusted cryptocurrency hardware wallet that combines an intuitive design with robust safeguards for your coin in a tiny and lightweight shape. Transfers and transactions may be made from your Wallet with simplicity with this software, which supports over 1,000 coins and tokens.
For simplicity of backup, if you lose or damage your Ledger Nano S, the Ledger Nano S supports BIP39 seed phrases, turning your private key into a 24-word expression.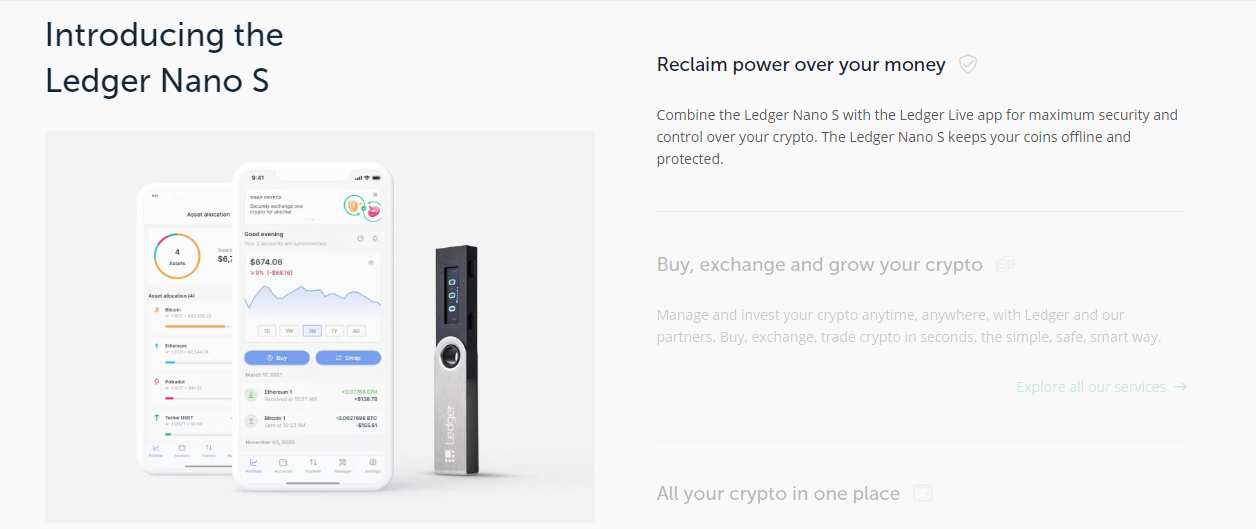 The gadget has a wide array of security measures that keep your funds as safe as possible and out of the reach of hackers, which makes it a top pick.
As a small USB device, the Ledger Nano S has a built-in OLED display to confirm and manually verify transactions. Furthermore, your private keys are stored securely in the Ledger using a PIN, and you can easily backup and restore your data, as well as utilize two-factor authentication. In addition, it is a protective wallet that can be used on infected devices and Android devices through OTG.
Two physical buttons like the TREZOR further enhance security. To confirm payment, you must push both buttons simultaneously. As a result, a hacker cannot gain access to your device and authenticate a cost this way.
Not only can the gadget hold your Dogecoin private keys, but it can also store over 700 other cryptocurrencies. So on the Ledger, you'll probably be able to store virtually all of your possessions and keep them all safe and secure.
Although the Ledger Nano S isn't free, we think it's worth the $59 price tag for the increased protection it offers.
Features of Ledger Nano S
Several unique features set the Ledger Nano S apart from its competitors. These are only a few of its most important features:
Multi-currency Support. Bitcoin, Ethereum, and Litecoin are all supported by the Ledger Nano wallet.
Multiple app support. As well as bitcoin wallets, the Ledger Nano S supports other crypto technologies such as FIDO® U2F, GPG, and SSH.
Display. An integrated display screen allows you to confirm and monitor your transactions.
Security. Your Wallet will never be compromised, thanks to its robust security measures.
Backup. You can easily backup and restore your Ledger with Ledger Nano S.
Pros:
The safest way to save your Doge.
Several types of digital assets are supported.
Available in a variety of languages
Lightweight
It is straightforward to use.
Cons:
In comparison to the Ledger Nano X, this Wallet is less feature-rich
Limits the number of applications that may be run at one time
Trezor One, at €83, is a hardware wallet that is slightly less expensive. This is a hardware wallet developed by SatoshiLabs, a Czech company. Hardware wallets like Trezor and Ledger are highly trusted. In addition to Dogecoin, the Wallet supports additional 700 coins.
Trezor Model One, released in January 2014, allows users to store a variety of coins on a single device.
Instead of the Trezor Model T, consider the Trezor Model One. Despite its age, this is still a highly secure hardware wallet. Even while it doesn't have a touchscreen and doesn't provide the same range of cryptocurrency compatibility as the BitGo, it does get frequent software upgrades. In addition, it protects Bitcoin and over 1,600 other coins. It's also significantly less expensive.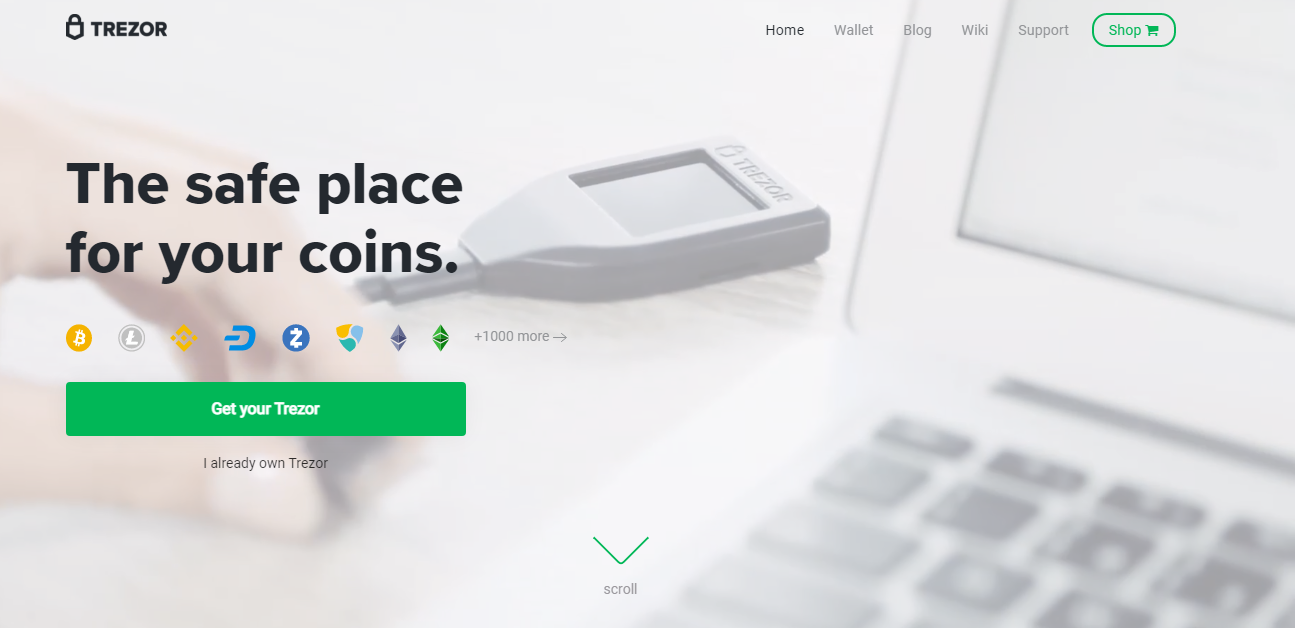 Designed primarily in plastic, the Trezor One includes an OLED display with 128 by 64 pixels resolution, a micro-USB connector, and two buttons.
As a result of its slight weight and lack of quality materials, the Trezor One comes across as cheap, especially when contrasted with Ledger Nano S and X, which are made of aluminum.
Trezor is the Most secure Wallet. Because your Dogecoin private keys are stored on your smartphone, hackers have a more challenging time accessing your money.
Security is one of the primary selling features of Trezor One, as you would expect from a hardware wallet. However, compared to other typical wallet options, including mobile and exchange wallets, the Trezor One represents a significant security improvement.
All crypto-asset private keys are stored on the Trezor One in an offline environment, so they're never exposed to connected devices. Trezor One owner is therefore protected against the majority of known ways of stealing crypto assets, which generally involve the use of phone wallets or hacked online services to take user cash.
As an offline wallet, the Trezor One may be accessed through Trezor Bridge. Unfortunately, while you're connected to the Internet, you're at risk of being attacked.
In addition to being less portable than current Bluetooth-enabled hardware wallets like the Nano X, the Trezor One also appears to be outdated. Trezor is also less appropriate for people with extensive portfolios because it lacks multi-signature capability outside of Electrum, a third-party wallet.
The Model One is no longer the most excellent cryptocurrency wallet, but it is still one of the best, and at this price, it is one of the most inexpensive methods to protect your bitcoin money.
Pros:
Simple utilities
Features that enhance the security of your coins in a secure place
This product is both portable and lightweight.
Open-source
Includes support for dozens of different cryptocurrencies
Cons:
It might be challenging to manage a small UI at times
Requires an initial investment
The Ledger Nano X is the company's newest hardware wallet. For 119,00 euros, it was formally announced at the beginning of 2019 and is now available for purchase.
Ledger's newest hardware wallet, the Ledger Nano X, is the company's latest hardware wallet.
Essentially, it's the easiest method to store Bitcoin and other cryptocurrencies offline. In the case of Ledger, a 'secure element' was employed. Your coins may now be stored in a cold, offline environment with greater security. The private keys are therefore protected against viruses. This means that software wallets are more secure than they were before. Unfortunately, a particular element is not available as an open-source project.
In addition to the capabilities of its cheaper sibling, the Nano S, the Nano X allows you to store more assets at once and manage your portfolio on the move through Bluetooth.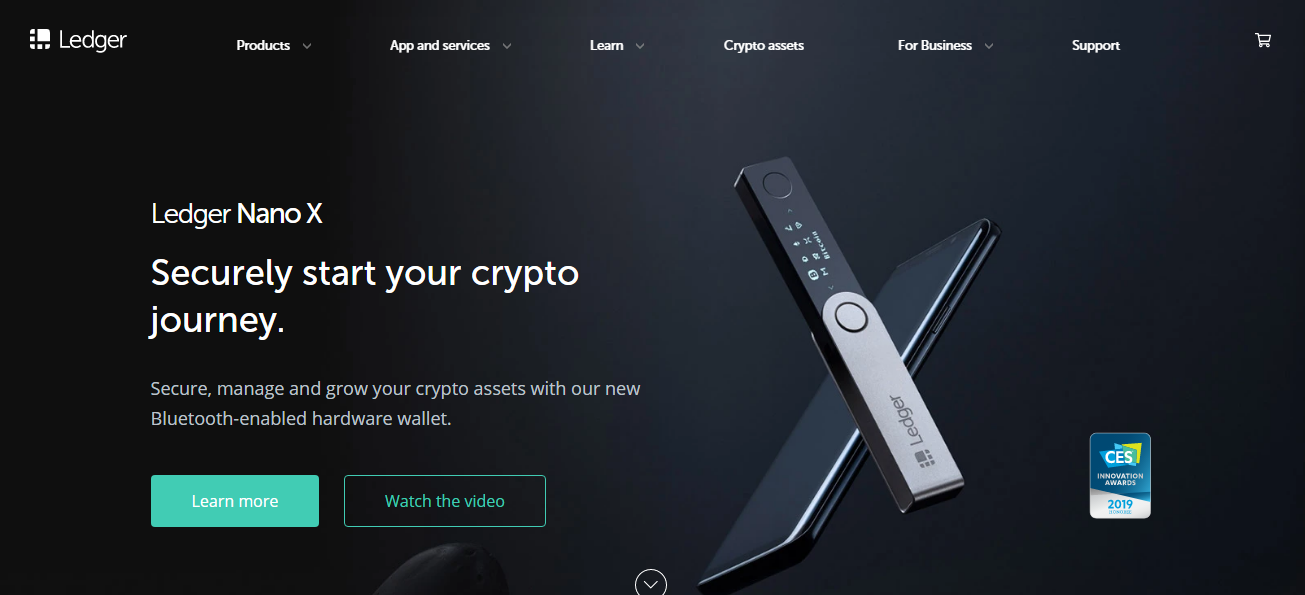 In addition, thanks to a significantly bigger 100mAh battery, you can use this hardware wallet when you're on the go without needing to plug it into a power source.
It is required that the device be connected to either the Ledger Live desktop or mobile application to manage your crypto assets. Windows, macOS, Linux, Android, and iOS all have native clients.
Thanks to a basic design and clean interface, both the desktop and mobile applications are easy to use. There are self-explanatory tabs in the desktop sidebar and a navigation bar at the bottom of the mobile screen that contain the different functionalities.
Using the Ledger Nano X is relatively straightforward because there are only two buttons on the Ledger Nano X, so there's not much that can go wrong. If you hit both buttons simultaneously, you'll be able to travel left and right within the menus. When it comes to returning to an earlier menu, this may be clumsy, and we wish there were either touchscreens or at least an extra button.
We can say that the Ledger nano x is the updated version of Ledger Nano S with some fantastic features like the Bluetooth one.
Pros:
It is straightforward to use.
High levels of security
Infrared (IR) functionality
Visually appealing design
Cons:
More straightforward navigation would be preferable.
Costly
Breach of Ledger data
In the digital world, a crypto wallet is used to manage and store digital currencies. Exodus bitcoin wallet is one of the most excellent alternatives available today. Websites such as Finder.com and Bitcoin Exchange Guide Rank Exodus Wallet as the best crypto wallet in the modern world.
In 2015, JP Richardson and Daniel Castagnoli founded Exodus Movement INC. to store digital currencies safely. Multiple coins can be stored in the Wallet. Exodus was originally only available as a desktop application, but it is now known as a mobile app for Android and iOS platforms.
This Wallet, including Dogecoin, support a broad range of cryptocurrencies. You may swap bitcoin without registering with the Wallet. Exodus, on the other hand, uses Simplified Payment Verification as a lightweight wallet. In other words, it doesn't download the entire blockchain but instead uses several servers to track wallet balances instead.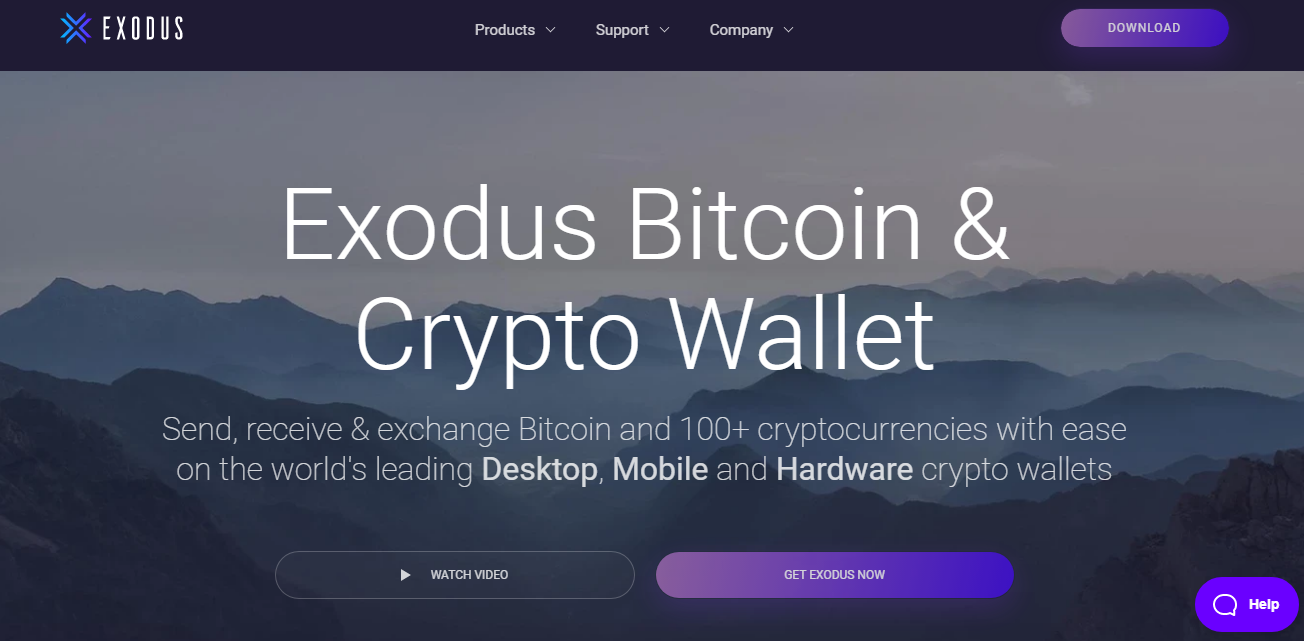 Incredibly good Exodus has been covered by the finest and most secure dogecoin wallets. The platform is well-known for being a safe location to store your virtual assets, making it a worthy addition to our list of dogecoin wallets. In addition, all your cryptocurrencies may be kept in one place, and transactions can be made from one application.
Exodus comes with a wide range of features like It is possible to download Exodus for free and without registering. You may access it with a single click and save transaction data easily. In addition, it supports private keys, hardware wallets, and 24×7 customer assistance.
Cryptocurrency token trades are quick and straightforward with only one click of the mouse. Furthermore, its device stores all transaction data and private keys, as Exodus does not know its users' blockchain assets. As a result, there is a high level of security and privacy.
A seed phrase can be used to retrieve coins if a user's computer or hard drive fails. Exodus is a dogecoin wallet that offers excellent customer care and a decent level of security.
Pros:
User-friendly interface
Supports a wide range of cryptocurrencies.
Integrated with ShapeShift.
Good Customer support service.
Cons:
It can easily be Hacked.
Security support is lacking in critical areas.
crypto-to-fiat transactions are not supported.
Some individuals prefer online wallets that can be accessed from any web browser since they are easier to use. Unfortunately, security concerns prevent us from recommending this sort of Wallet, but if you're dealing with modest quantities of DOGE, the Dogecoin wallet is a good option.
Dogecoin never has access to your wallet information since it is encrypted. So even if a nuclear attack wipes out all DogeChain servers at once, you may still access your money since the encrypted files are kept in the cloud and not on servers themselves.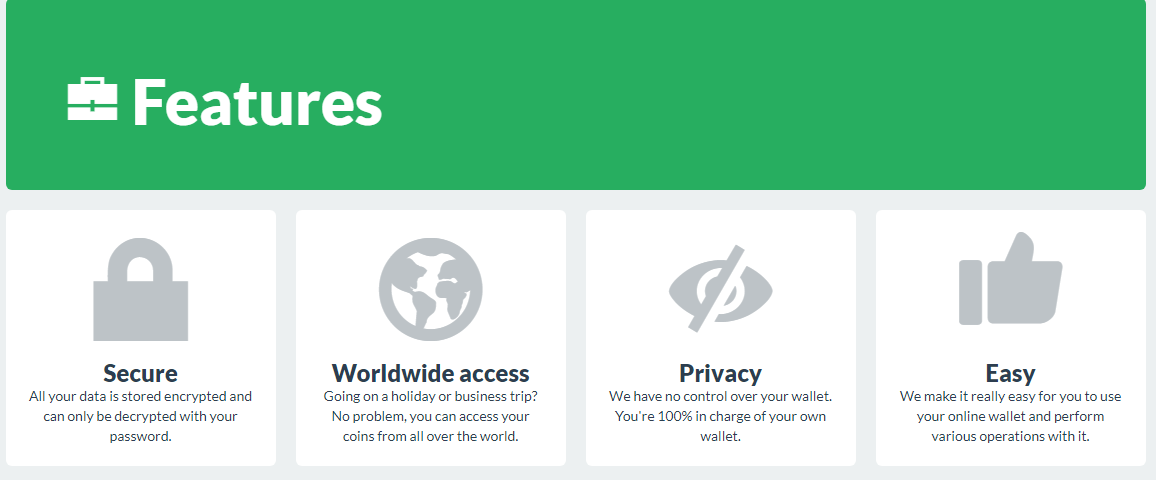 In the list of Dogecoin wallets, it should be included under the category of "free dogecoin wallets." DOGE may be managed efficiently, safely, and conveniently with this software, which is available for Windows, Mac, and Linux desktop computers, as well as Android devices. Simple to set up and operate, the synchronization process takes between one and five minutes, depending on your internet connection speed. Updated in September 2020, this version is the newest and most current. A desktop dogecoin wallet that is easy to browse and comprehend in 2021.
However, it's best for storing Dogecoin.
In addition to being free, Atomic Wallet allows users to purchase crypto-assets straight from the Wallet if they do not already hold crypto assets. However, to begin trading crypto assets, you must first purchase crypto assets from a third-party exchange and deposit them to the Wallet instead of cryptocurrency wallets such as Exodus.
Apart from its ease of use, the Wallet allows you to trade virtually any coin or token. Due to the Wallet's connection with Atomic Swap, this is feasible. Moreover, other exchange connections are available for further coverage.
The best features of Atomic Wallet include cost, currency, and token compatibility. Your bank card may be used to purchase bitcoin directly from the Wallet.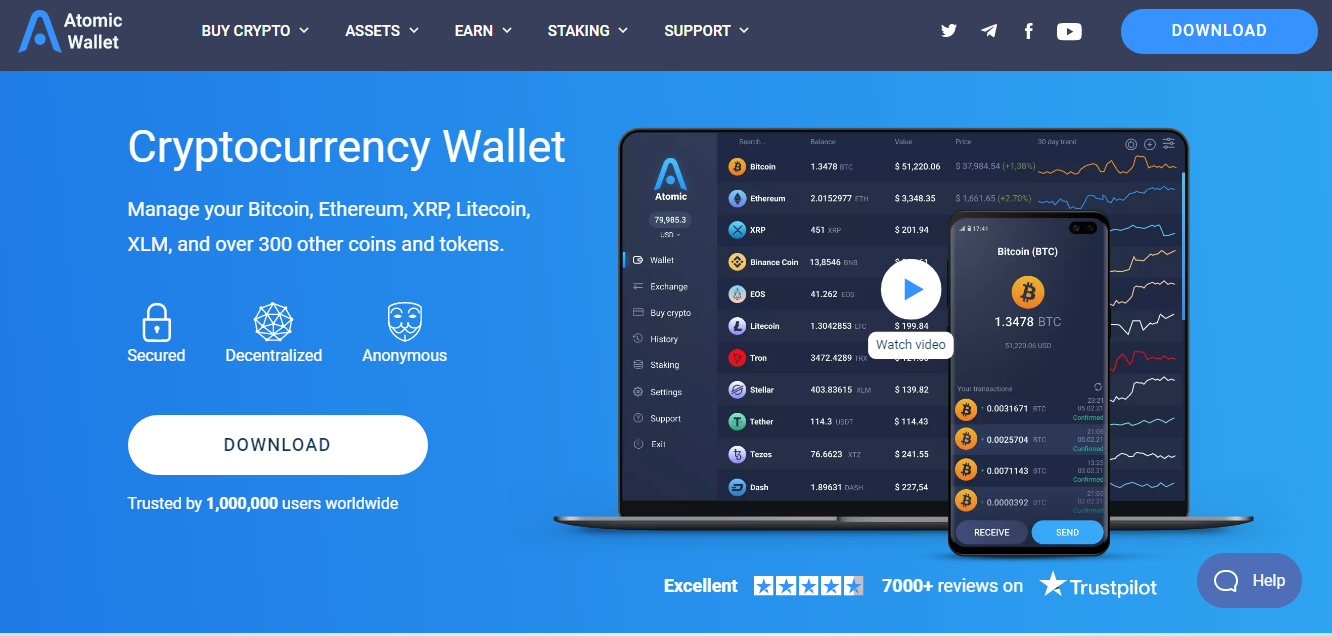 Aside from network transaction fees, the Wallet is free to use. Additionally, it offers various exchanges and Atomic Swap to attempt to cover as many crypto assets as possible. It now accepts over 500 coins and tokens.
It is decentralized, meaning all your assets are held on the blockchain, but your private keys are saved on a device with a 12-word recovery phrase in case it is lost or stolen. In addition, an individual may acquire bitcoin straight from the Wallet using a bank card, allowing them to start trading practically immediately after installing it.
Password creation is the initial layer of security in Atomic Wallet. You'll need this password to get access to your Wallet, confirm your transactions, and see private keys. The user-created password is backed up with a 12-word phrase that is randomly generated and may be used to get access to the Wallet if your device is lost or stolen.
Encryption is used for any data saved on the user's device or transferred during a transaction. Atomic Wallet encrypts transactions with AES and TLS. In other words, Atomic Wallet does not have access to or keep your private keys, which means that you are responsible for your security.
Atomic Wallet is compatible with Windows, Mac OS, and Linux. In addition, the atomic Wallet is compatible with Ubuntu, Debian, and Fedora. Atomic Wallet may be downloaded for Android and iOS devices from the Google Play Store and the App Store.
Pros:
Atomic Swap supports over 500 different currencies and tokens.
Your device's private keys are encrypted and kept there.
It is straightforward to use.
Nearly every device is compatible with it, including Windows, Mac, Android, Linux, and iOS.
Cryptocurrency may be purchased in the Wallet.
Cons:
You can purchase just specific coins with the Wallet.
Hardware wallet support is not available.
Support is only subpar.
What to look for in a Dogecoin Wallet?
DOGE support. It's essential to read the fine print on a wallet's specifications to ensure it's compatible with DOGE.
Ease of use. It should be easy to use. Try to choose a wallet designed for beginners if you're new to digital currency or don't know much about technology. A simple user interface may make managing your coins a lot easier and more stress-free.
Security. Is the Wallet secure? It's important to ask, for example, if it has hot or cold storage available. What about 2-factor authentication and multi-signature capabilities? Has the media ever reported any security breaches?
Customer support service. How will you be able to contact customer service if you ever have a problem with your Wallet or a particular transaction? First, check over the wallet provider's contact information and see whether they have a good reputation for responding swiftly to queries for assistance.
Backup and restore. Make a copy of your data and correct it if needed. For example, is it easy to create a backup of your Wallet and update it if necessary so that you don't lose any coins if something goes wrong?
If these requirements match your selected Wallet, then it's best for you.
Frequently Asked Questions (FAQs)
What is the best place to buy Dogecoin?
Coinbase is ultimately the best exchange to buy Dogecoin right now. The business added DOGE to its supported cryptocurrencies back in June 2021.
Is it wise to invest in Dogecoin (DOGE)?
Keep in mind that Dogecoin is not likely to be an excellent long-term investment. In other words, think of investing as an experiment you're doing solely for the sake of having fun. Make sure you only invest money you can afford to lose and have no expectations going into the investment process. Dogecoin's price rising is a good thing if it goes that way. You can check Dogecoin price prediction on PricePrediction.NET
Is a hardware wallet worth it?
Using a hardware wallet isn't mandatory, but we highly suggest it. Even for modest funds, hardware wallets are a worthwhile investment since they secure your private keys and provide you peace of mind that is impossible with software wallets.
The Bottom Line
To begin with, Dogecoin was just a fun notion, but it has evolved into a significant participant in the WSB Reddit campaign, having donated $100,000 to charity. Only time will tell when the next Dogecoin breakout will take place, but if it's anything like the past several, it'll be a huge affair. Recent history suggests that a single tweet from Elon Musk might trigger this.
As far as we are concerned about storing Dogecoin, all of the above wallets are highly recommended, especially the hardware wallets. Do you have used any of the above Wallets before? How was your experience? Let us know in the comment section below.