Breaking – Coinbase.com Supports XRP, Making it Available on Android & iOS App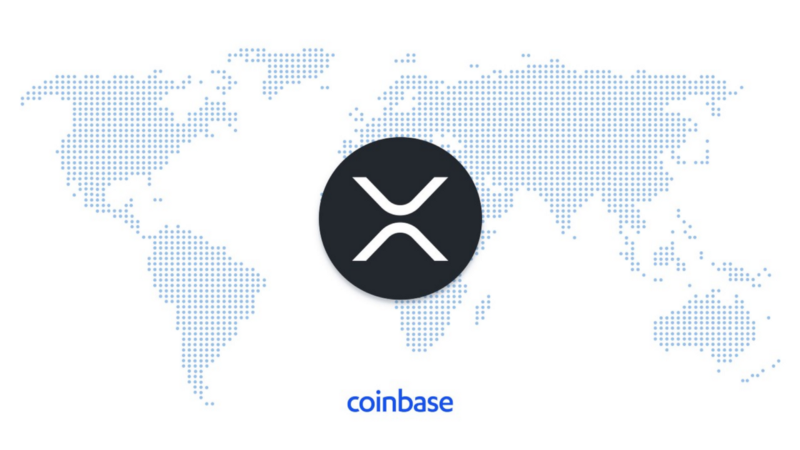 Following the listing of XRP on Coinbase Pro, the exchange has also announced the support of the third largest cryptocurrency, XRP on its retail platform, Coinbase.com.
Announced on Feb 28, 2019, Coinbase customers can access to XRP – to buy, sell, convert, receive or store at Coinbase.com and its Mobile apps (Android as well as iOS). Citing the announcement, the exchange on Twitter says that they'll inform users 'when XRP is fully live'.
XRP is launching at https://t.co/bCG11KveHS and in the iOS and Android apps within the next 15 minutes. You may need to update your app to properly buy, sell or convert XRP. We will update when XRP is fully live. https://t.co/x2rM5R3S3y

— Coinbase (@coinbase) February 28, 2019
The note in the announcement goes as follows;
Starting today, Coinbase supports XRP at Coinbase.com and in the Coinbase Android and iOS apps. Coinbase customers can now buy, sell, convert, send, receive, or store XRP. Please note that inbound transfers and many sends require the specification of an XRP destination tag.
Per the announcement, XRP on Coinbase will be available only for the residents in restricted regions – the United Kingdom or the state of New York. In addition, XRP over past 24 hours sees the growth of 1.09 percent, trading with the value $0.317298. Nevertheless, it counts the average trading volume of $13,125,227,977 as per the data from Coinmarketcap.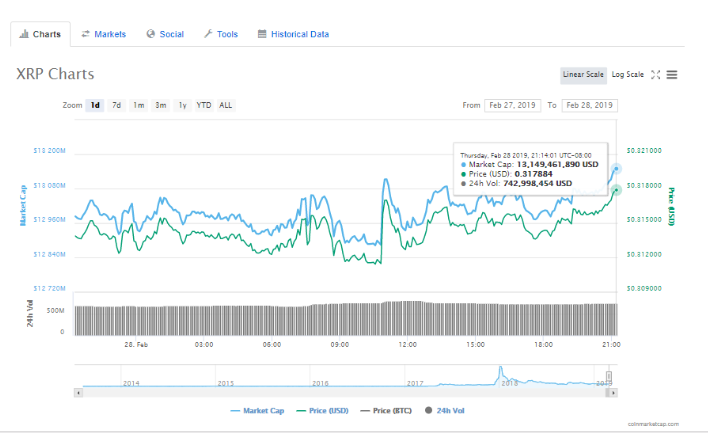 Image source – https://coinmarketcap.com/currencies/ripple/
However, as per the official Coinbase's website (https://www.coinbase.com/price/ripple), the value of XRP on Feb 28, 2019 counts $0.3216.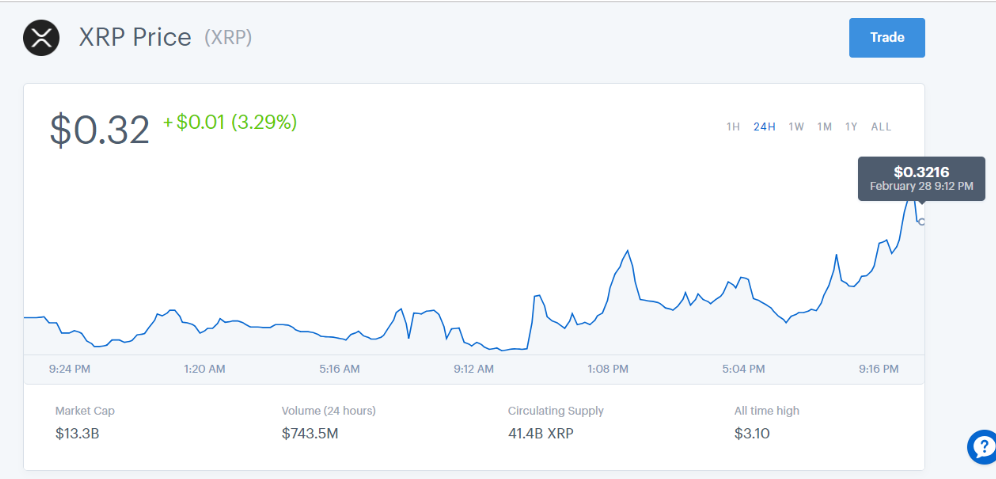 Image source – https://www.coinbase.com/price/ripple
It's not more than a week Coinbase Pro listed XRP and then the announcement of XRP support on Coinbase.com comes into the picture. As soon as the announcement goes viral, members of XRP community began discussing the 'long-awaited move'. As such, an XRP enthusiasts, called 'xrp_news' took to twitter and states;
It took more than 12 months of a bear market and a 80% drop in active customers for @coinbase to finally list XRP.

XRP doesn't need Coinbase.
Coinbase needs XRP. #xrp #xrpthestandard #ripple #0doubt

— xrp_news ⚡ (@xrp_news) February 28, 2019
What's your stake on Coinbase's decision to list XRP on Coinbase.com and Coinbase Pro? Share your opinion with us