Get Your DhabiCoin (DBC) Token on Latoken Exchange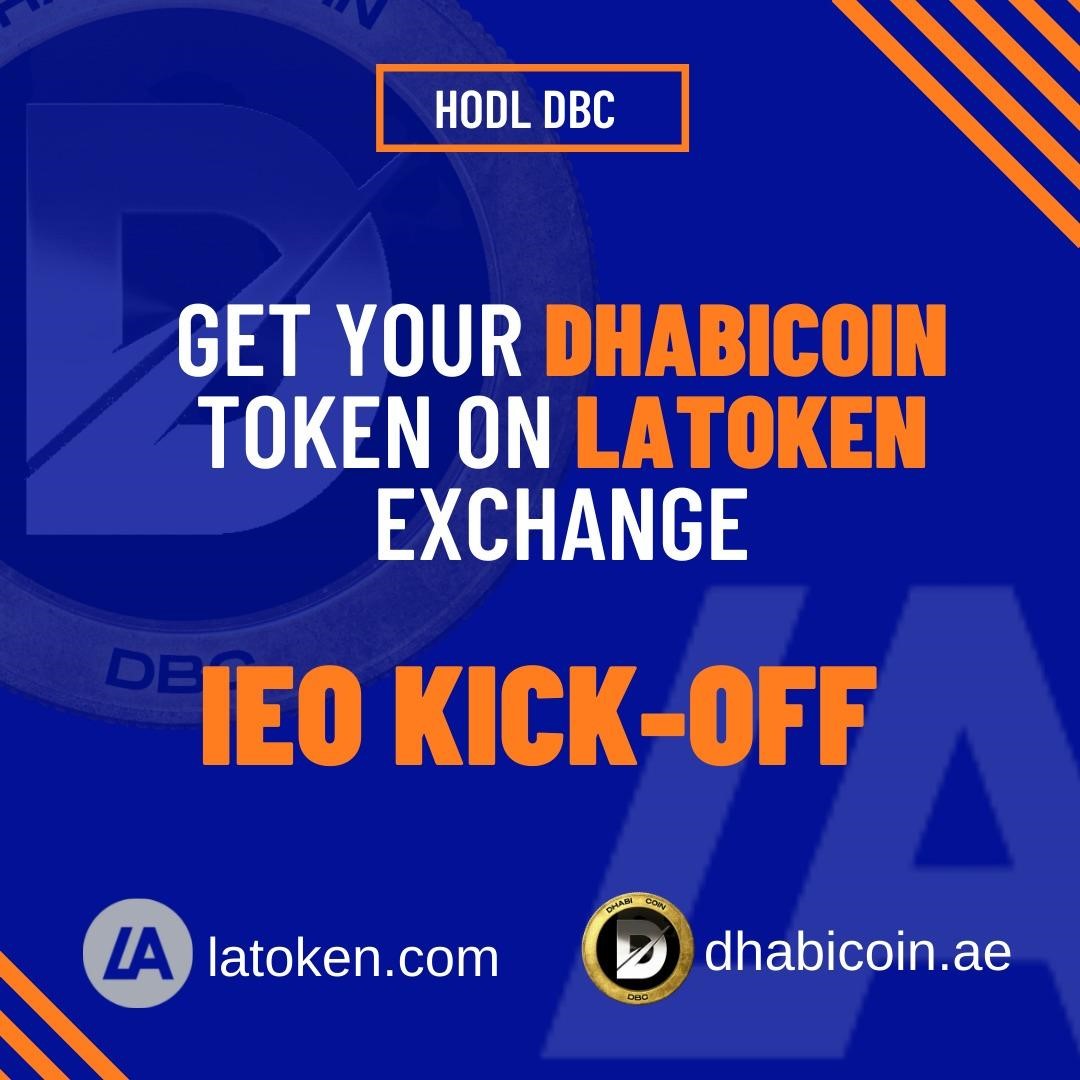 Dhabicoin (DBC) is on the Latoken exchange for its IEO season. Now, future DBC hodlers should buy DBC directly on a worldwide exchange. After a rigorous process required by Lotoken, DBC is ready to achieve the top position in crypto marketing with its official launching in January 2022.
Dhabicoin claims to be a new concept of financial asset, bringing with its development, a brand new technological innovation: creating a new standard of crypto assets for its owners. The Round 1 price of DBC is $0.07.
It is expected to start trading on LATOKEN in the second half of Jan 2021. DBC's prospective investors should buy DBC either on the Latoken exchange or the DBC official website.
An initial exchange offering (IEO) is defined as a sale of tokens via an established exchanging cryptocurrency. The idea is the same as ICO , however in an IOE the sale is set through a crypto exchange.
The difference between ICO and IEO is fundamentally different because in an ICOs process tokens are provided by the holding corporations on a platform. At the same time, IEOs are done by cryptocurrency exchange on behalf of a company raising funds via token sales.
DhabiCoin has pre-contracts with four other exchanges HotBit, Pancake Swap, CoinBene, and BigOne. The main advantage of that is DBC hodlers would be able to arbitrate on the same day of launching or according to their financial strategy besides expecting a huge liquidity boost for the future.
Hold DBC tokens with the guarantee of one of the most reputable companies in the world.
Buy DBC on the Latoken exchange or on the DBC official website.
Learn more and join the IEO.