How to Buy Ethereum Using Credit/Debit Card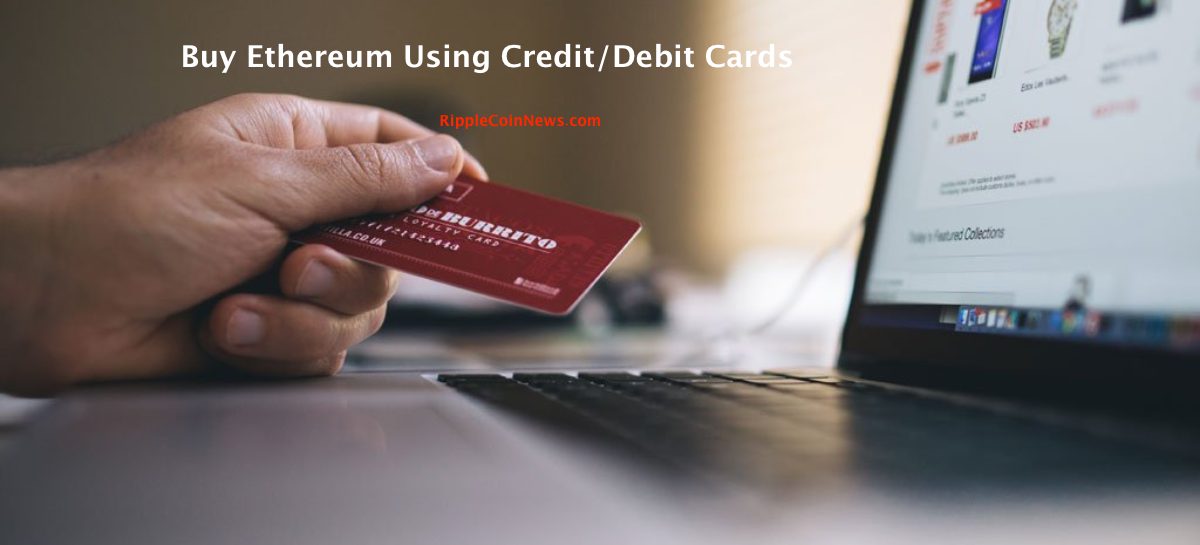 With the boom in values of cryptocurrencies in 2017, many currencies have emerged as the top-rated cryptocurrencies because of the immense increase in the values and speedy growth in customers' databases. Ethereum (ETH) is also one of those cryptocurrencies that witnessed a great increase in the value. The figures show that it has recorded a 4000% increase in value in 2017. This helped it to rank among the top Three cryptocurrencies being used across the world. The cryptocurrency was developed in 2015 and has become one of the most traded cryptocurrencies across the world nowadays.
This increasing value of the cryptocurrency has attracted many investors to invest in this token. These investors want to buy the token quite easily incurring fewer fees. They also want to be able to buy, sell, and trade the cryptocurrency on the go. Earlier, there were not many platforms to offer a user-friendly interface and accepted only the purchase of cryptocurrencies. It took longer to receive funds into your accounts due to old and worn out methods. Now, the facility of buying cryptocurrencies through credit cards has eased the trading a lot. The following are the platforms that allow you to purchase ETH through using your credit cards.
Changelly Super Fast
Coinbase Most Popular
Coinmama Popular
Before We Start:
You need an Ethereum wallet before you purchase Ethereum.
If you don't have a wallet yet, learn how to get a cryptocurrency wallet now.
We'll wait for you here 😉
When you think of buying Ethereum with a credit card, there is no better crypto exchange than Changelly. This is because it takes much little fee on buying ETH with credit cards. Moreover, the registration process and the user interface of the exchange are quite easy. Changelly is a Czech based crypto exchange that was established in 2015. Since then, the customer database of the exchange is growing at a constant speed. One of the greatest reasons for this fast growth in customers' database is the rate provided by the exchange for all types of transactions. This exchange has more than 2M registered users
No other exchange across the world can compete Changelly if you want to buy ethereum with a credit card. The exchange provides the facility of instant buying through credit cards. Once you set your payment method through a credit card, you can buy any worth of ethereum after a certain time.  This means that people living in many parts of the world can buy ethereum through credit card by paying in different currencies. The exchange is also top-rated because it supports more than 140 tokens. It takes 0.25% fees on all transactions. 
One thing worth mentioning about this exchange is that it operates through automatic robots that are further linked with top-rated platforms. The following are the pros and cons of buying ethereum through this exchange.
PROS
Operating business on a large scale with huge customers' databases.
Supports more than 35 currencies and 140 crypto tokens.
It offers competitive exchange rates.
It allows the facility of buying, selling, and trading.
Simple and easy to use user interface.
It provides the facility of buying with credit/debit cards.
Have partnerships with large and reputed companies like Jaxx, Poloniex, etc.
Fund transfer speed is quite fast.
CONS
Takes higher fees on the direct purchase of cryptocurrencies through fiat currencies.
Read also: Step by step guide to buy cryptocurrency using Changelly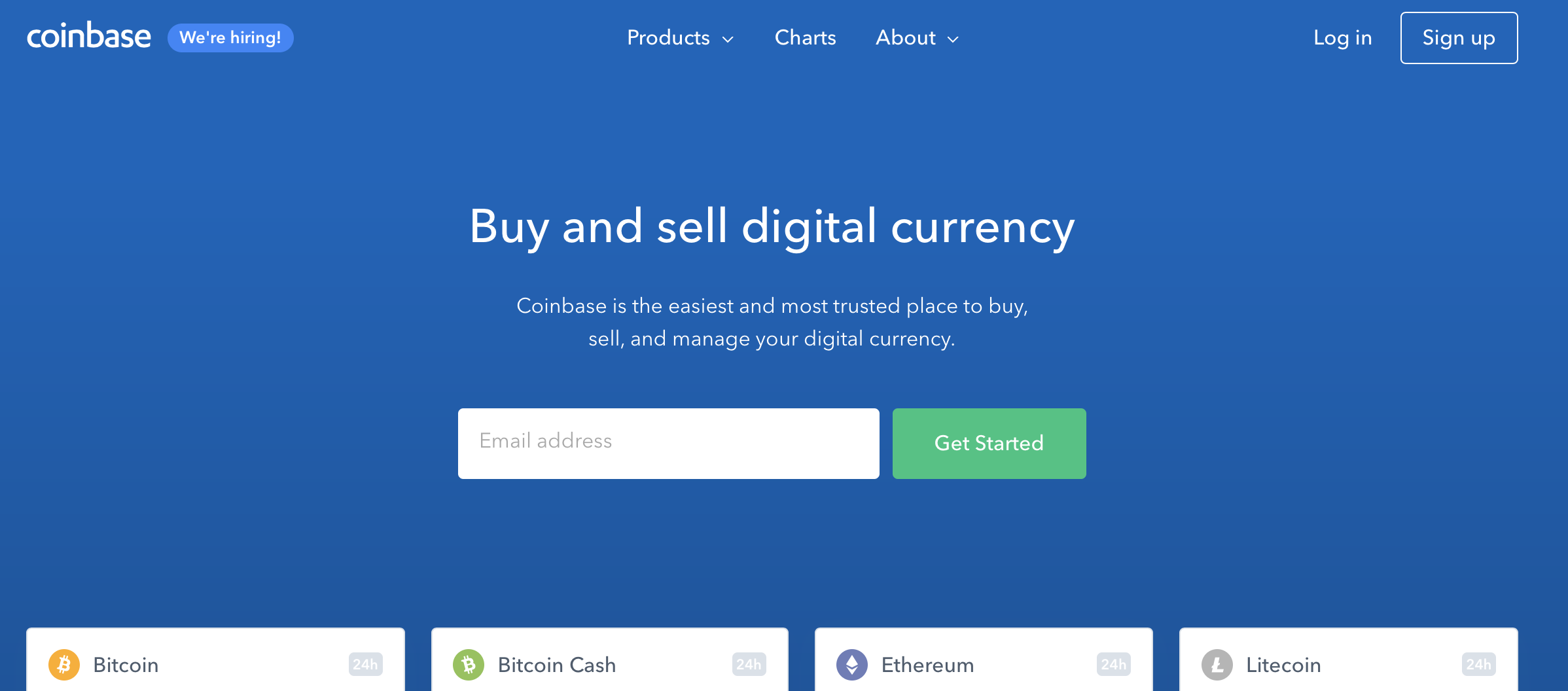 If you are living in Europe or America and want to invest in ethereum, Coinbase should be your preference. This is because the exchange provides the lowest rates across Europe and America. This crypto exchange was founded in San Francisco, the USA in 2012. Over a period of 6 years, the website has attracted a lot of customers by offering bonuses. The exchange has expanded its business in more than 32 countries across the world. It also allows buying, selling, and trading ethereum with fiat currencies.
Recently, the exchange has also provided the facility of buying cryptocurrencies through credit cards. If you want to buy ethereum with a credit card through this exchange, you will have to pay a flat 3.99% transaction fee. The exchange is preferred by investors because of high liquidity. The following are the pros and cons of buying ethereum through this crypto exchange.
PROS
It provides the maximum buying limits.
It also offers bonuses on purchase worth $ 100.
Have huge customers' databases.
Have much higher liquidity.
Supports many cryptos and fiat currencies.
Have a simple and attractive user interface.
Accepts payments through various methods.
Takes minimum fee on buying ethereum through credit card.
CONS
Tracks funds transfer and spending.
Buying ethereum with payment through bank accounts takes a lot of time.
Read also: Step by step guide to buy cryptocurrency using Coinabase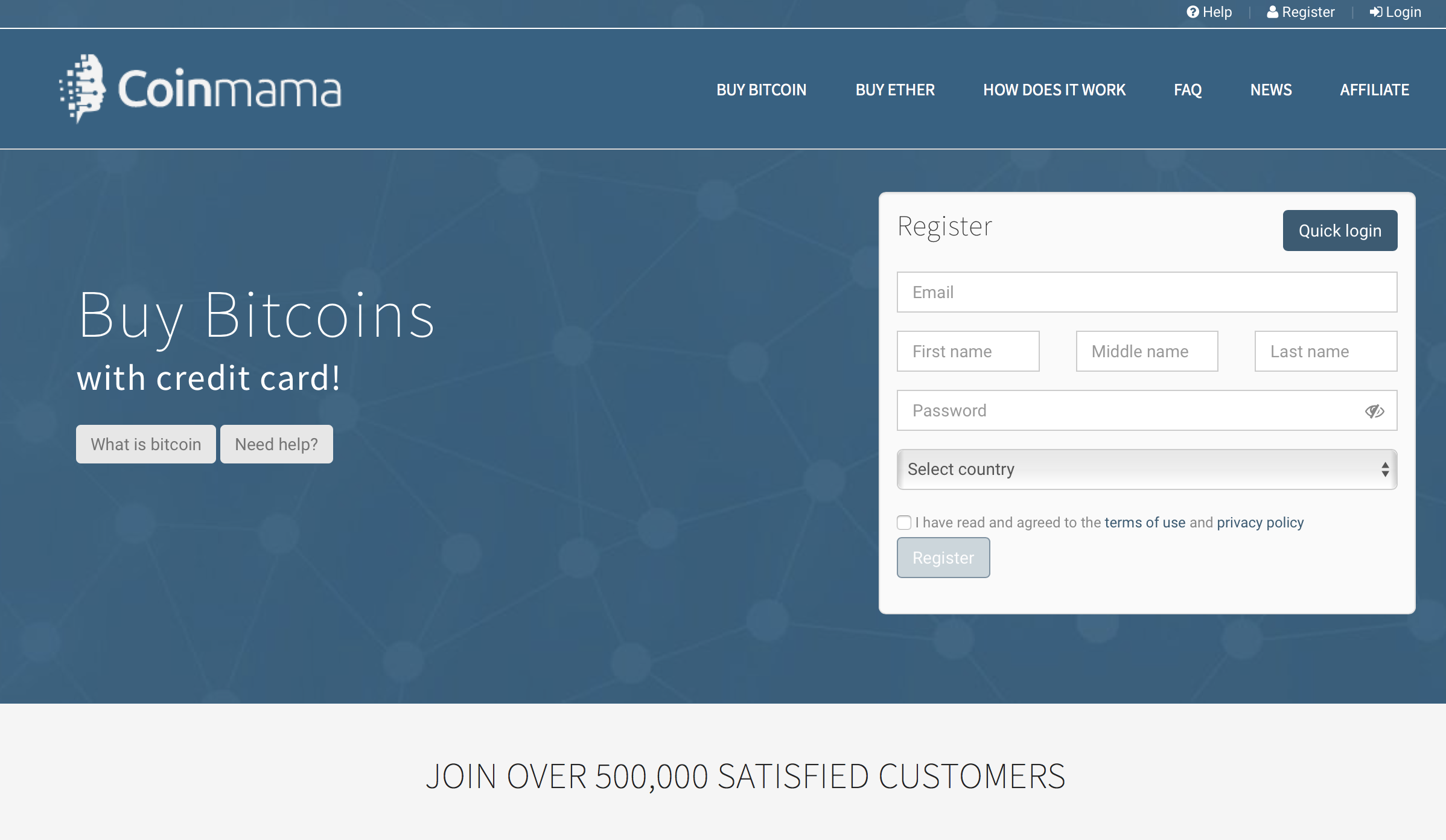 Coinmama is the widely used crypto exchange across the world. This Israel based crypto exchange operates in almost all countries of the world. It has a database of more than 2, 00,000 customers. If you want to buy a large number of ethereum tokens, you should use this exchange because it provides higher purchasing limits than all other crypto exchanges of the world. The users can buy $ 5000 worth of ethereum through this exchange. Due to side operations across the world, the exchange also accepts a large number of local currencies for buying ethereum.
Here, one thing very important to mention is that you cannot buy ethereum tokens of worth more than $ 20,000 in a month. It takes a little higher fee of 6% on all kinds of transactions. The customers' database of the exchange is growing rapidly because of operations wide across the world. The following are the pros and cons of this crypto exchange.
PROS
Much beautiful and user-friendly interface.
Operates a business in almost all the countries of the world except a few.
Accepts payments in many local currencies.
Offers to buy ethereum through credit cards.
It provides higher buying limits than all other exchanges.
It offers a lot of security features.
CONS
Takes higher transaction fees.
It does not support the cryptocurrency selling facility.
Read also: Step by step guide to buy cryptocurrency using Coinmama

Conclusion
To sum up, we can say that all these crypto exchanges are top-rated and provide various facilities for the investors. All these offer good 24/7 customer support in case of any problem. The liquidity of these exchanges is higher than other small exchanges. Also, these support a lot of cryptocurrencies and accept payments in various fiat currencies.