Now, Ripple Technology and XRP are Closely Linked.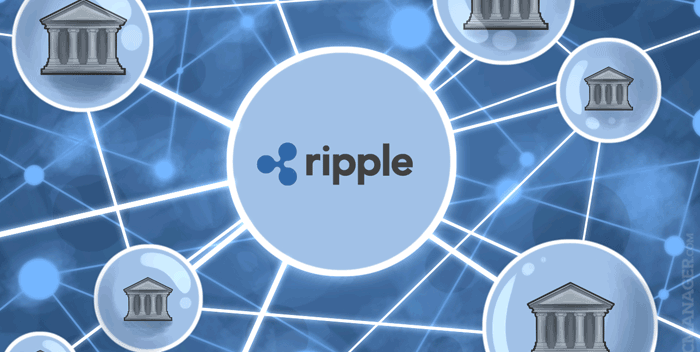 I notice a lot of ignorance on the internet, regarding Ripple and its XRP. That's why I decided to write this article. I'll try here to explain exactly what is the Ripple technology and what is the role of XRP. There are many people who are using XRP for speculative transactions only, without knowing anything about Ripple technology and concept. Unlike  90% of the coins on Crypto Market, Ripple offers something real, and its basic data is very good.
Ripple is a real-time gross settlement system (RTGS), currency exchange and remittance network by Ripple. Also known as the Ripple Transaction Protocol (RTXP) or Ripple protocol, it is built on a distributed open source Internet protocol, consensus ledger and native cryptocurrency called XRP (ripples). Released in 2012, Ripple purports to enable "secure, instant and almost free global financial transactions of any size with no chargebacks." It supports tokens representing fiat currency, cryptocurrency, commodity or any other unit of value.
Ripple's website describes the opensource protocol as "basic infrastructure technology for interbank transactions – a neutral utility for financial institutions and systems." The protocol allows banks and non-bank financial services companies to incorporate the Ripple protocol into their own systems, and therefore allow their customers to use this service. Currently, a regulated financial institution "holds funds and issues balances on behalf of customers." Secondly, market makers such as hedge funds or currency trading desks provide liquidity in the currency they want to trade in.
Any user on Ripple can act as a market maker by offering an arbitrage service such as providing market liquidity, intra-gateway currency conversion, rippling, etc. Market makers can be also hedge funds or currency trading desks. According to the Ripple website, "by holding balances in multiple currencies and connecting to multiple gateways, market makers facilitate payments between users where no direct trust exists, enabling exchanges across gateways."
According to the CGAP in 2015, "Ripple does for payments what SMTP did for email, which enables the systems of different financial institutions to communicate directly."
XRP is the native currency of the Ripple Network. XRP is a third-generation, very fast and scalable currency. Below you have a comparison with the Bitcoin and Ethereum Coins.



Of the 100 billion created, 20 billion XRP were retained by the creators, who were also the founders of the Ripple labs. Creators gave the remaining 80% of the total for Ripple Labs. As of March 2015, 67% of Ripple Labs's original 80% was still retained by the company. In May 2017, to alleviate concerns surrounding XRP supply, Ripple committed to place 55 billion XRPs (88% of its XRP holdings) into a cryptographically-secured escrow. The escrow will allow them to use up to 1 billion monthly and return whatever is the unused amounts at the end of each month back to the escrow queue in the form of an additional month-long contract, starting the process all over.
David Schwartz (Joel Katz) said a few months ago on Steemit: "The plan is to generate the demand for XRP to be used as a settlement asset itself." This plan, among other things, included the creation of the XRapid tool. XRapid is the instrument that offers liquidity (currency XRP) to banking institutions. Below you have an image where you can see the purpose of the XRapid tool.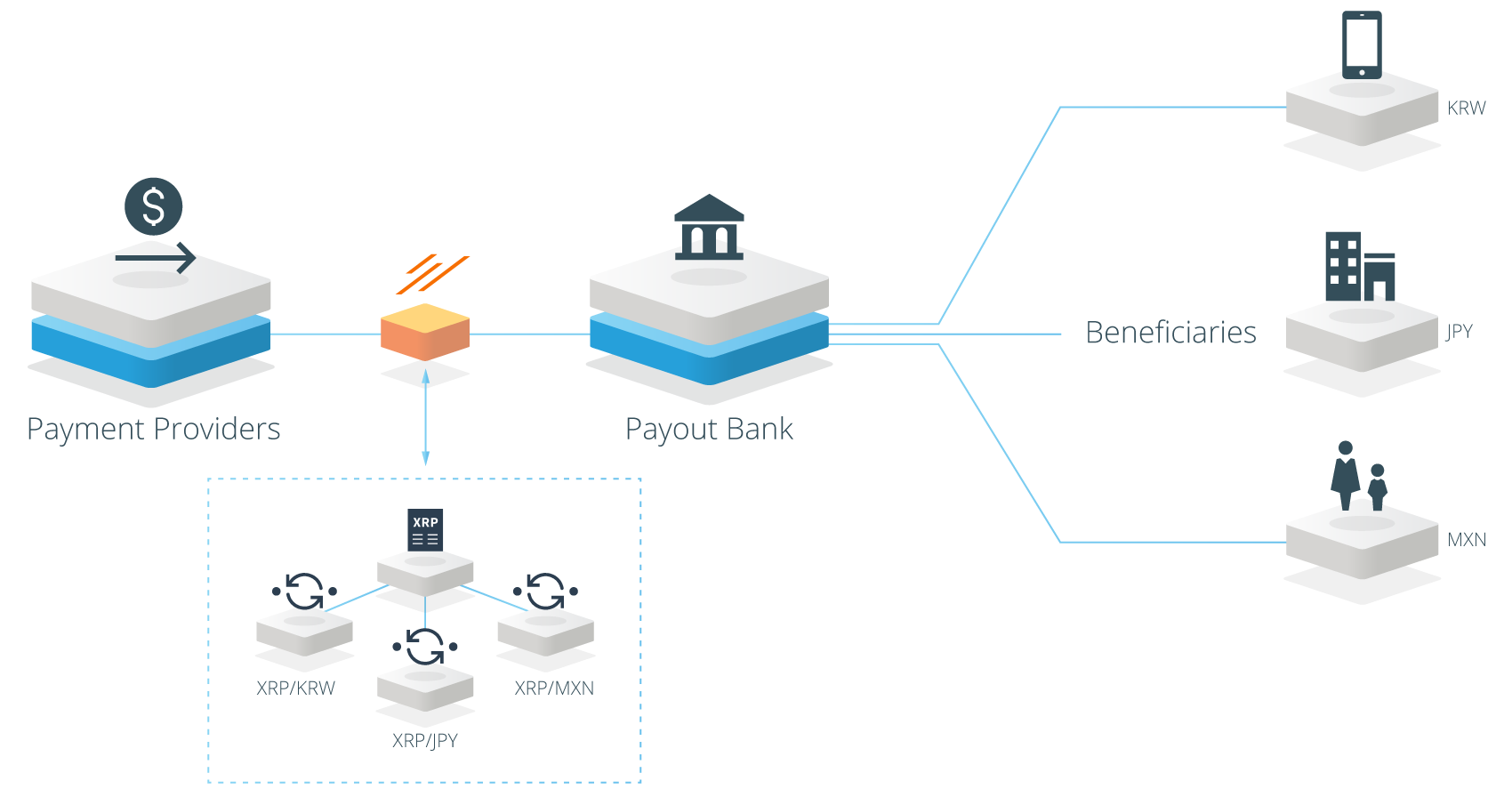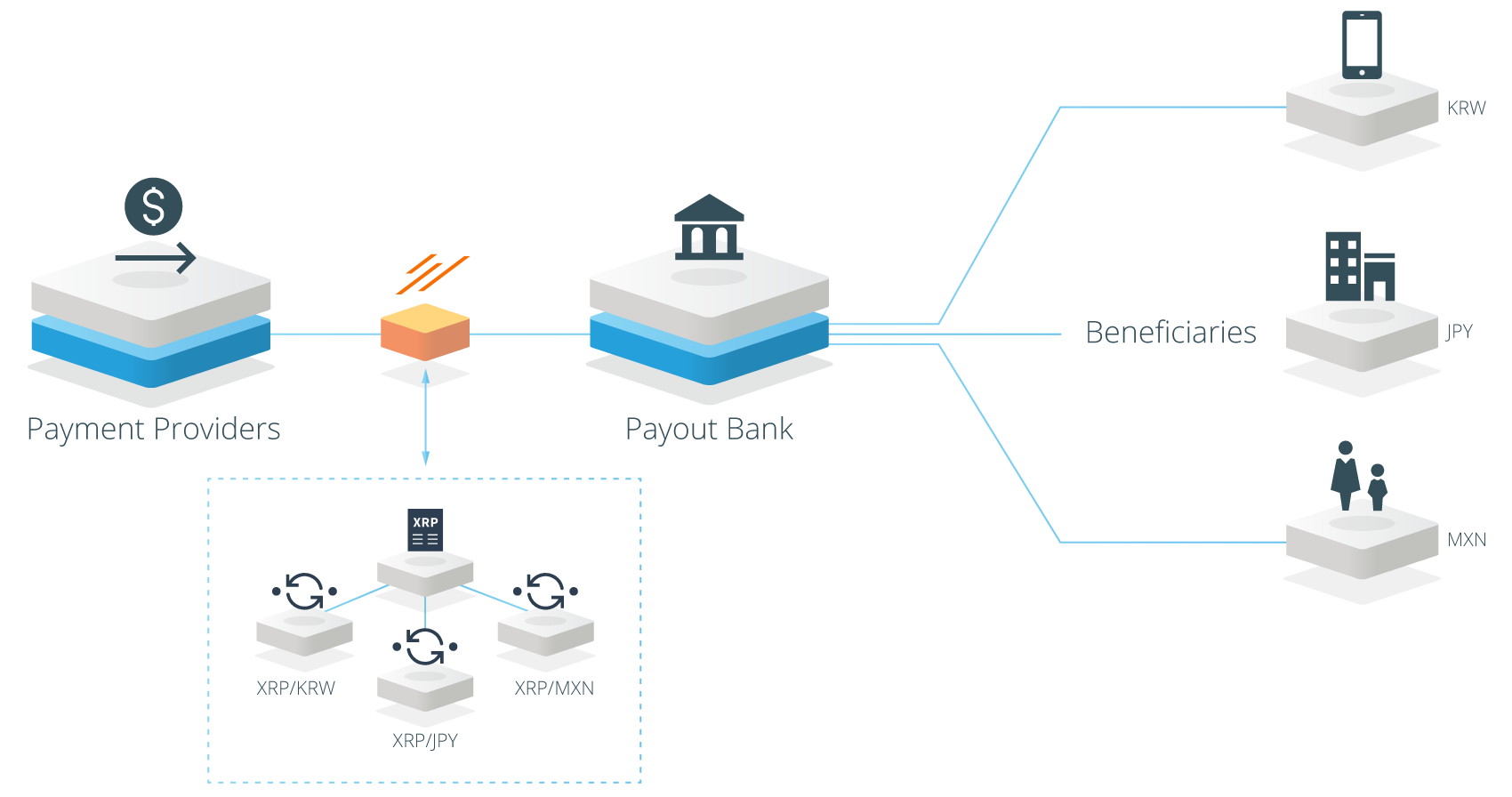 Just before SWELL I have confirmed that XRapid is being used. Here's the official news:
"In a precedent-setting moment, Cuallix became the world's first institution to use xRapid – Ripple's solution that uses XRP as a liquidity tool – to reduce the cost of sending cross-border payments from the U.S. to Mexico. Cuallix moved to the forefront of digital payments by using digital assets to remove the inefficiencies and red tape associated with processing and sourcing liquidity,
I would also say that many people are not aware of the fact that SWELL has brought some important news:
1. Ripple Rolls Out 300M $ RippleNet Accelerator Program to Grow Volume and XRP Utility.
2. A new collaboration supported by the Bill & Melinda Gates Foundation will change that. Ripple, in partnership with Dwolla, ModusBox, Software Group and Crosslake Technologies, with funding and support from the Gates Foundation, has developed a new open-source software called Mojaloop for creating a real-time, interoperable payment platform on a national scale to reach the world's poor with essential financial tools.
I recall the fact that if a bank is used  for a transfer, Ripple technology and its XRP currency costs 60% lower. Below you have an exemplary picture.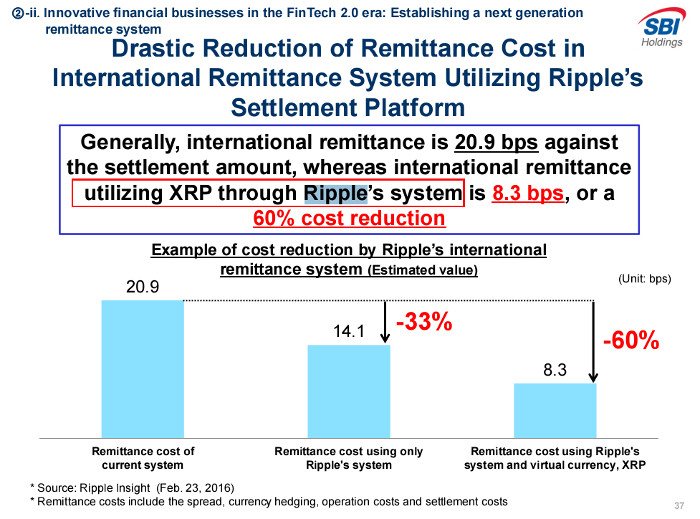 Also, in October, the number of banking institutions testing Ripple technology has risen to more than 100.
Simply, all these news, will create an accumulation effect and the price will increase. From my point of view, the XRP price increase is just a matter of time. Perhaps the growth will take place by the end of 2017, or in 2018. We are in line with the use of the XRP as the buffer currency in cross-border payments. Changing the current cross-border payment system has begun.
The 300M $ RippleNet Accelerator will cause banks to use XRapid and XRP. This plan, recalls the beginnings of Visa.
XRP should not miss any portfolio over a long time. Be smart and invest in the future currency that has very good fundamentals. Please do your own research on Ripple and XRP before investing. All of this data can be checked on the official Ripple site or on the Internet.