Ripple Price Technical Analysis XRP/USD, XRP/BTC 04/14/2018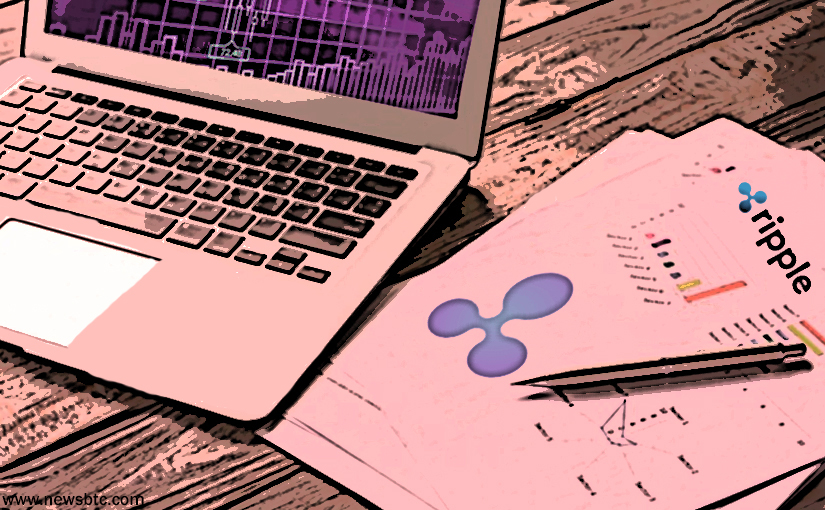 XRP/USD (Ripple)
From the News:
Let's not regurgitate facts here guys. We all know Ripple coin is the 3rd most valuable cryptocurrency in the world with a whopping market capitalization of $25.92B as I type this. Of course, the market is recovering from a deep winter slump so I expect its value to be higher than that as you read this. 
Well, that's not important. What draws my attention is the real life application of the technology behind Ripple-the use of RippleNet. It's public knowledge that Ripple blockchain network has one of the fastest transaction times and to outpace competitors, there are some software upgrades in the pipeline.
Ripple's Cobalt Algorithm will further reduce cross borderthrough XCurrent from 4 seconds to 1 second. That's a 75% improvement and literally instantaneous. Besides this, news is from now on, Apple shall be using W3C payment request API and Ripple is actually forwarding a proposal to W3C for them to use InterLedger as a payment option besides PayPal and Visa.
We (@Ripple) just published a formal proof of Ripple Consensus and a new open graph consensus algorithm called Cobalt: https://t.co/AM8nGOpsQy #consensus #research – Shoutout to my colleagues Ethan MacBrough and Brad Chase driving this work!

— Stefan Thomas (@justmoon) February 21, 2018
As it is, this is not only beneficial for all digital assets because mind you, if there is a connection of blockchain and all digital Ledgers, an internet of value (IoV) is created. Therefore, this proposal makes it obvious that Ripple the company shall be advocating for XRP Ledger adoption. Since Ripple is inherently designed as a bridged asset for connected network, the coin might as well be used for settlement at Apple store. This is definitely bullish for Ripple and after slumping more than 80%, the horizon looks bright.
Ripple (XRP/USD) Technical Analysis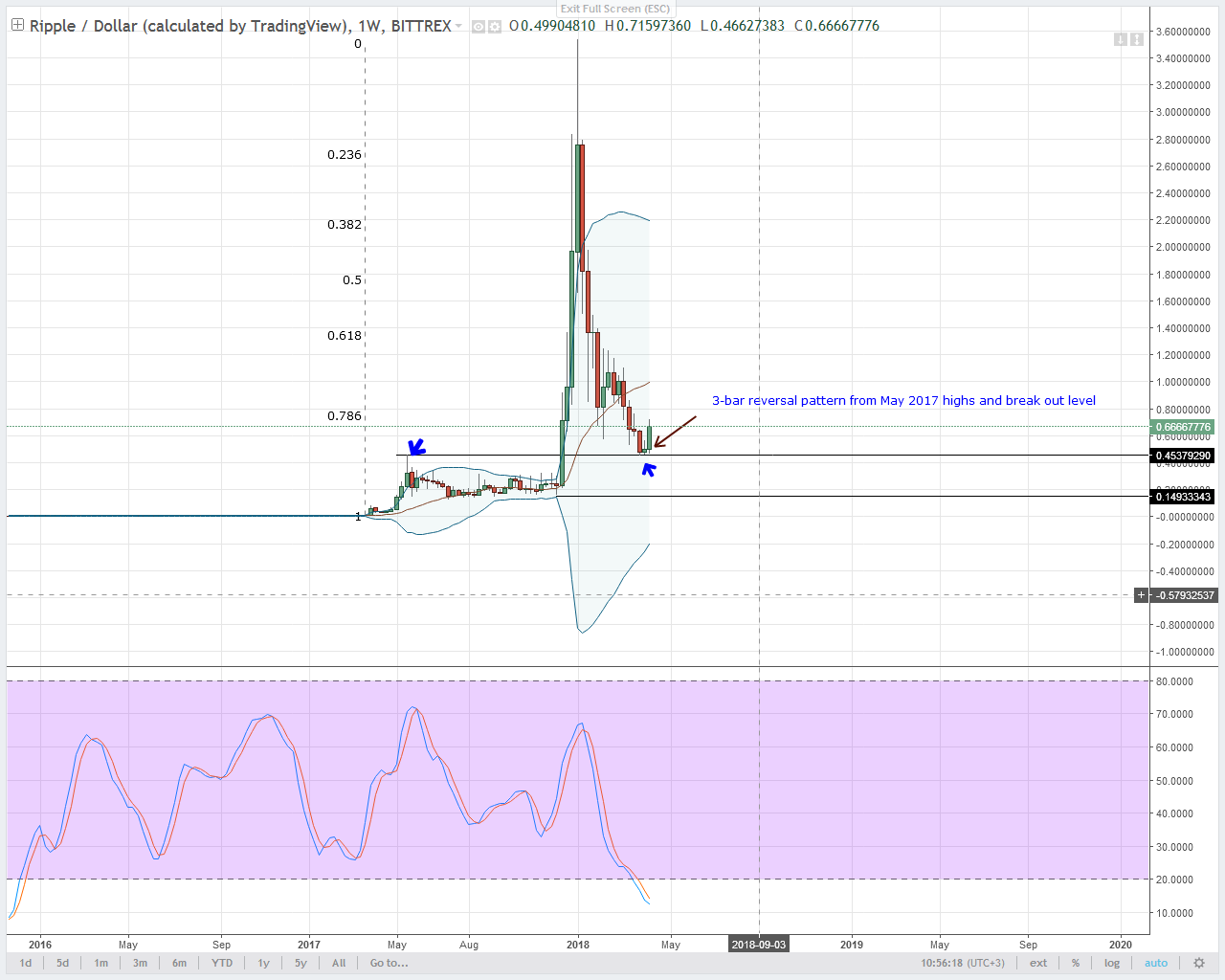 Technically, our combination of indicators shows that Ripple coin is on its way up. In the past 24 hours it's up 3 percent pushing its weekly gain to 35 percent. If we take a top down approach we notice that prices are actually bottoming up from May 2017 highs. Coincidentally, this is a bullish breakout level which is always significant for our analysis. 
This therefore means that prices are actually bouncing off a key support level-$0.45-completing a retest as break out strategies dictates while setting the pace for the 3rd wave of bullish pressure-the trend resumption phase.
Because we have a stochastic buy signal in the daily chart and a bull candlestick confirming April 11 gains, I recommend looking for under-valuations in lower time frames and loading longs with targets at $0.80. Our medium term target is at $1.40. Ideally stop losses should be around April 12 lows of $0.48.
Ripple (XRP/BTC) Technical Analysis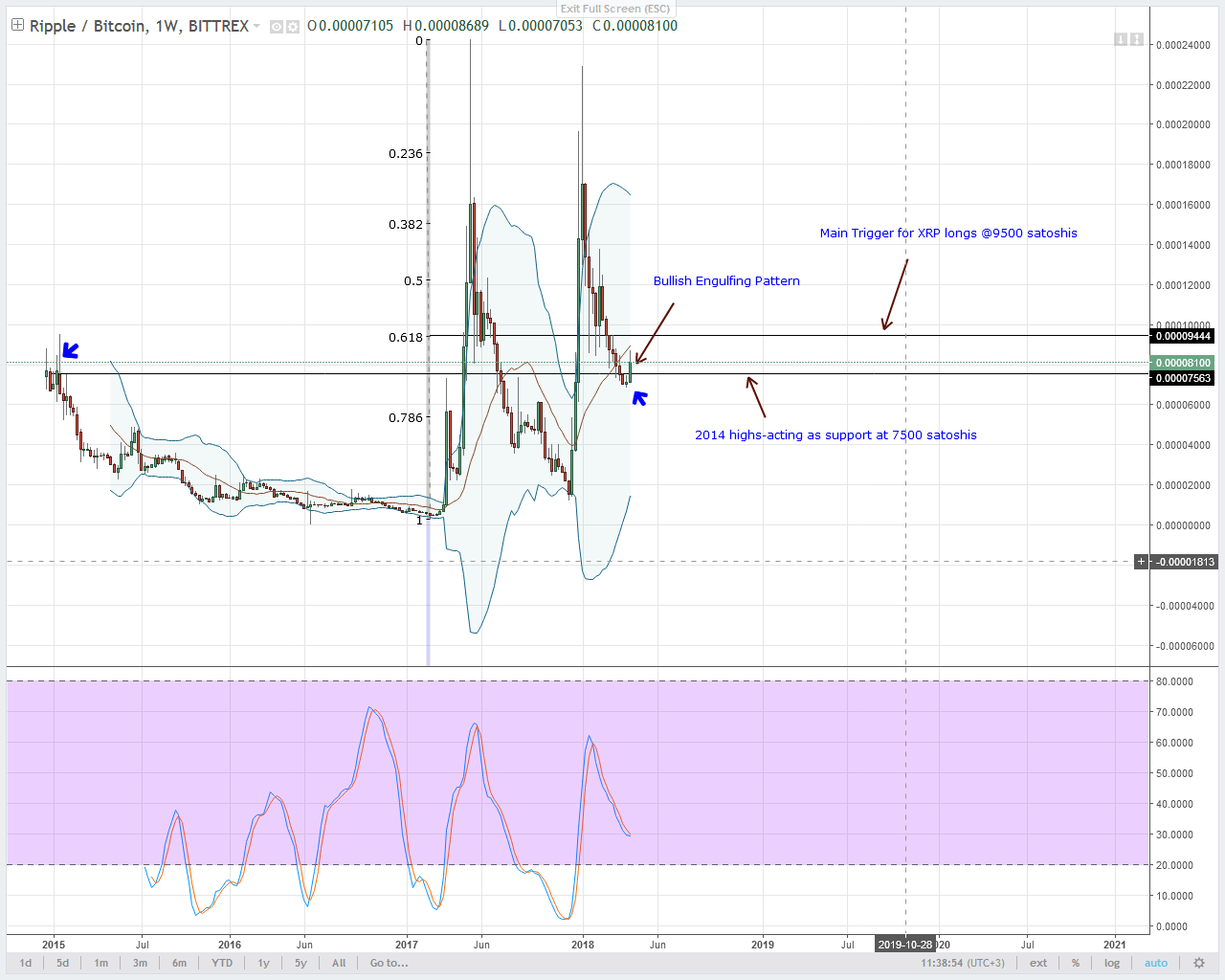 In the weekly chart, Ripple is definitely on the driving seat and slowing down the recent necrotic bear pressure. Remember, as it is prices are down 70% as the weekly chart shows. To begin, prices are reversing from 2014 highs at around 6800 satoshis and with this week's bullish engulfing pattern, there is confirmation of last week's bullish candlestick. Because of this development, we now have a complete 3-bar bull reversal pattern happening at previous resistance now support.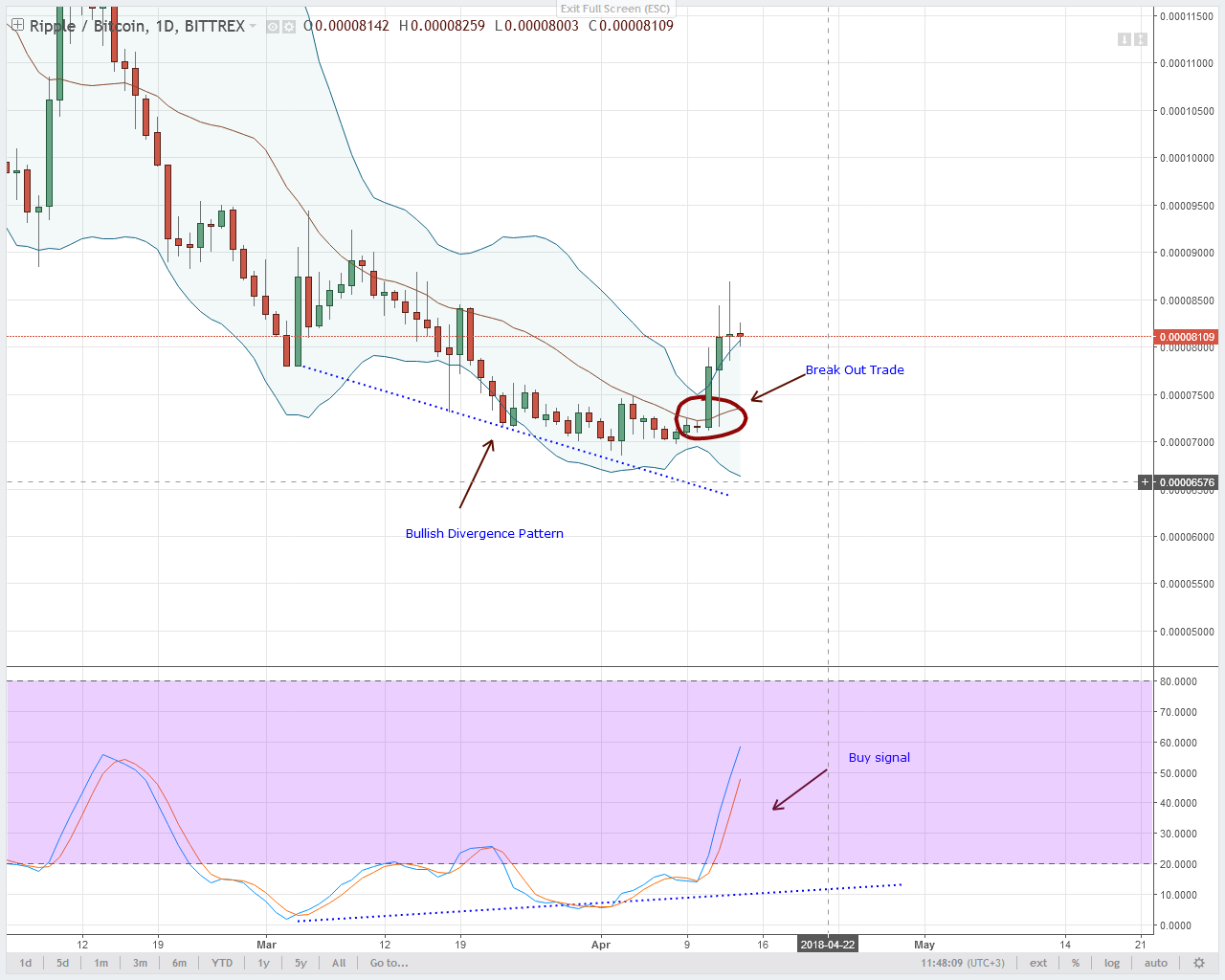 A level deeper in the daily chart and the same plan is panning out as in the XRP/USD pair. Of course, there is a stochastic buy signal turning from deep the oversold territory and with every high higher, buy momentum is increasing. 
Besides this, we should be cognizant that we are trading a bullish break out pattern following a bullish divergence pattern between March 3 and April 3. I expect prices to slow down today but in the coming sessions, traders should look for buy opportunities in lower time frames preferably when a stochastic buy signal prints in the 4HR chart.