Technical Analysis XRP/USD 17/11/2017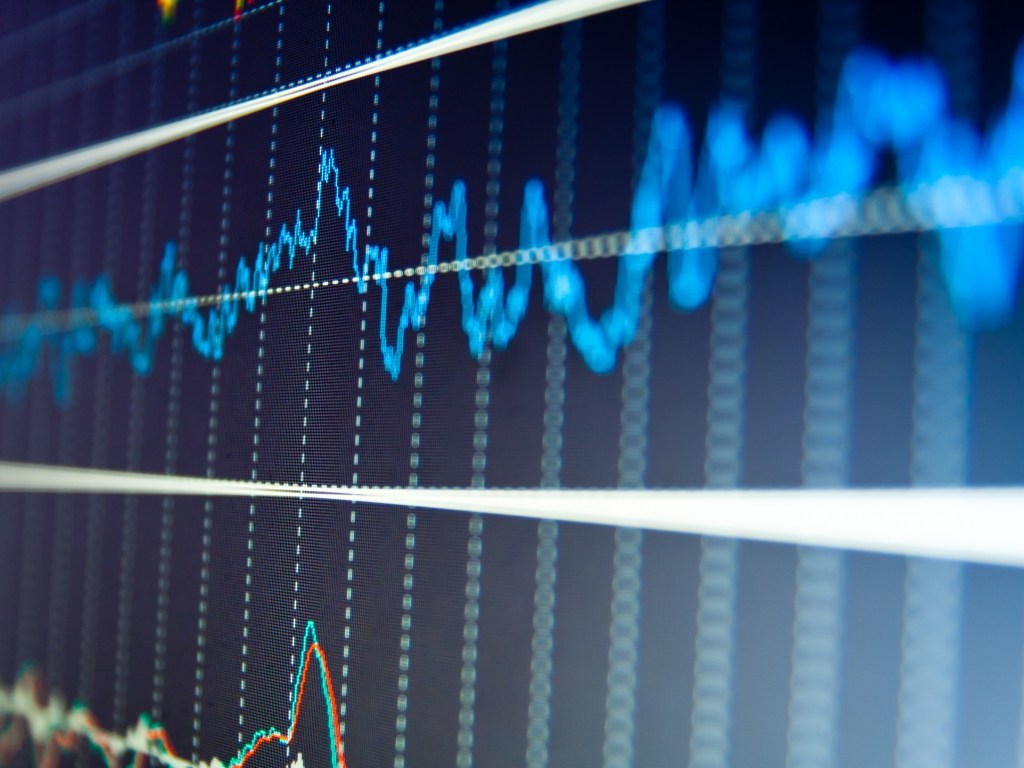 Today, in order to have an overview of price movements on XRP/USD, I choose a technical analysis on the daily chart.
Here's how the predicted to move in the latest technical analysis has been confirmed once again. I was say then that we will have a downward movement with a minimum of 0.19 or 0.17 USD due to the Bitcoin fall, followed by a recovery move until 0.23 USD. Yesterday the upward movement was much more aggressive than we anticipated. On the background of news (AMEX will become a partner with Ripple in cross-border payments), the price reached 0.283 USD.  Subsequently, a strong correction took place up to 0.225 USD.
As you can see on the graph, we have the highest and the highest that have formed an ascending trend line. This means that at some point there will be a trend up, which will exceed the previous maxims. It is also for the third time when the price tests the area of ​​0.28-0.30 USD. Every touch of that area weakens the resistance. In technical analysis, it is known that a resistance zone can not resist infinitely. The technical analysis tells us that this wave up (if it continues) or the fourth wave up will break up the resistance from 0.30.
The resistance lines are:                                                    The support lines are:
R1 –  0,23usd                                                                          S1 –  0,20usd
R2 –  0,30usd                                                                         S2 –  0,175usd
                                                                                                    S3 –  0,15usd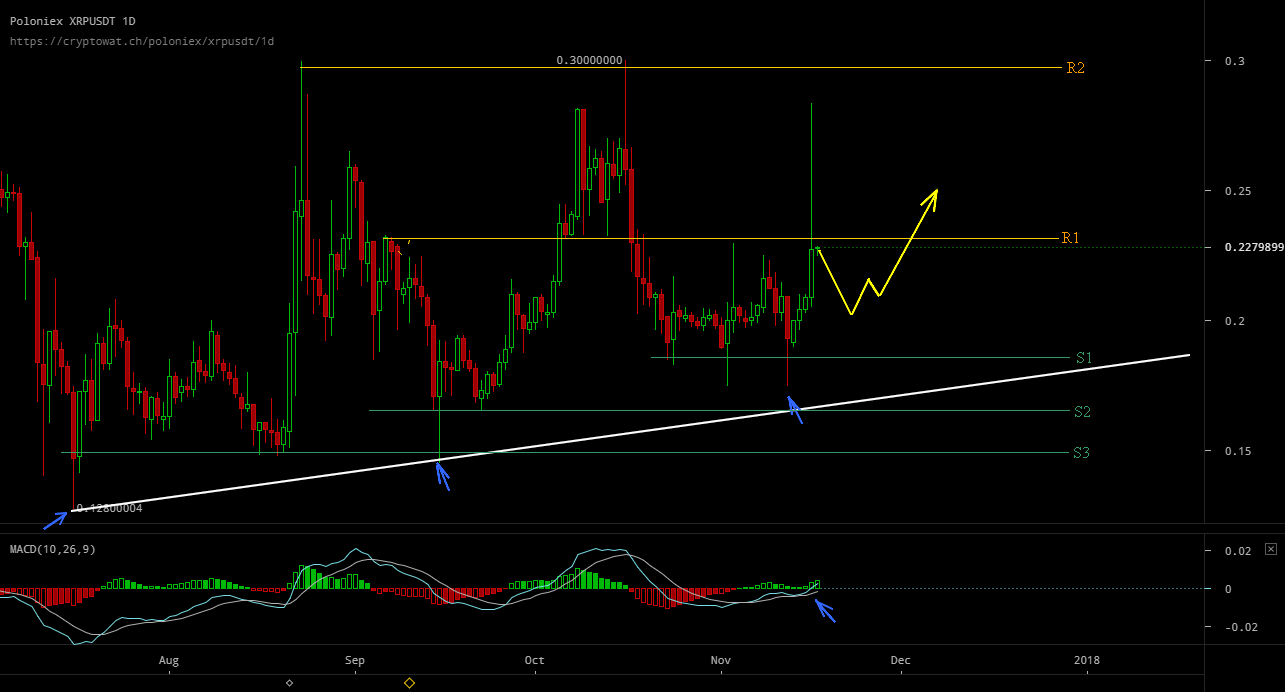 It is for the third time when short-term speculators or swing traders have earned profits by buying 0.15 – 0.17 – 0.19 USD in support areas. Later they sold in the resistance area of ​​0.28 – 0.30 USD. Further, buying in support areas can deliver very good returns in the future. For who has some experience in Crypto Market, the XRP/USD parity has had predictable moves that made money easy.
What can we expect in the next few days?
The price will continue to descend and will probably test the S1 support 0.20 USD.  Subsequently, the price will have a lateral consolidation move or a recovery to the resistance area R1 0.23 USD.
The MACD tool is in the green area and soon it will cross line 0. More precisely, the MACD tool tells us that we are on a rising trend and soon the upward movement will be even stronger, going over line 0.
The probable direction for the next few days is drawn in yellow on the chart.