Technical Analysis XRP/USD 30/06/2018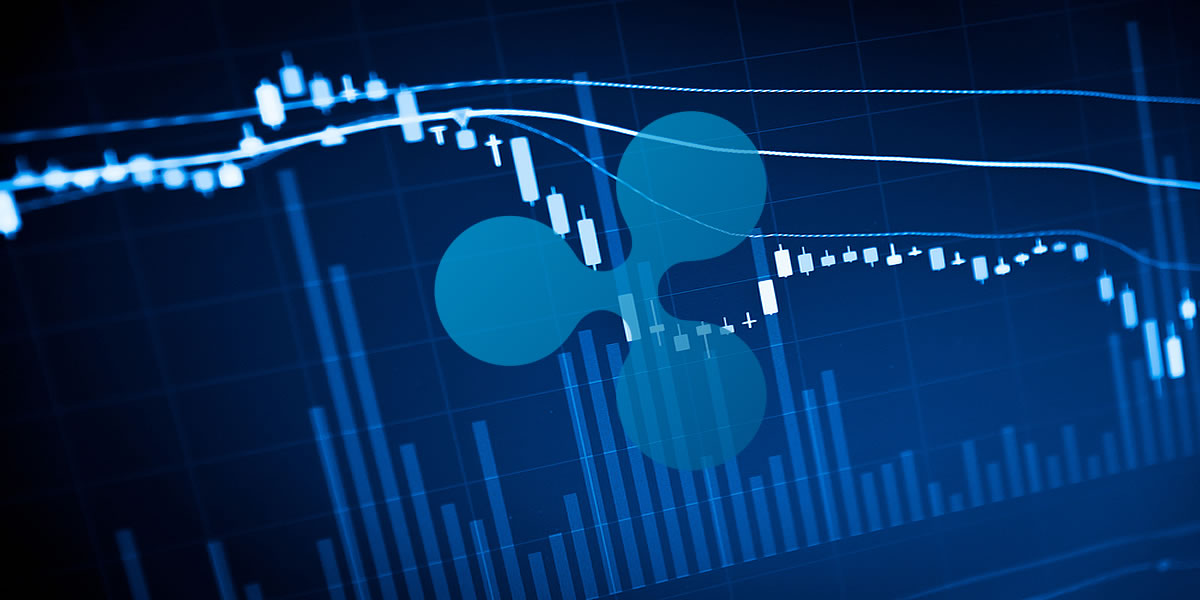 Bitcoin broke down the support line at 6,000 USD. What levels of support do we have on Bitcoin? The first level of support is 5000 USD. This is actually a psychological support represented by the round 5000 USD. From a technical point of view, I do not see a support formation on the chart. The second support area is 3000 USD. This area represents, from the point of view of the earlier graphic formations, a strong support area.
On XRP / USD the support line from 0.45 USD was broken down. Last week's technical analysis, in which I said I anticipate a recovery move to R1-0.70 USD, was totally wrong. I was really convinced that Bitcoin and XRP/USD will have a recovery move from support levels, but it seems Crypto Market is showing more weakness than we anticipated.
I still do not exclude that the price has a recovery move upwards, but at this point a move down to 5000 USD is more likely. The question is: Will the 5000 USD area on Bitcoin, a really attractive area for buyers? Will you create this area, enough FOMO among traders to have a significant recovery move? It is a question we will find the answer in the next few weeks. If at 5000 USD there is no significant recovery move, we may head to the second level of support of 3000 USD. 
XRP/USD – lines of resistance :                                          XRP/USD – lines of support:                
R1 –  0,55  USD                                                                         S1 –  0,35 USD                                                                                                                                                                               
R2 –  0,70  USD                                                                         S2 –  0.20 USD
 R3 –  1 USD  (psychological)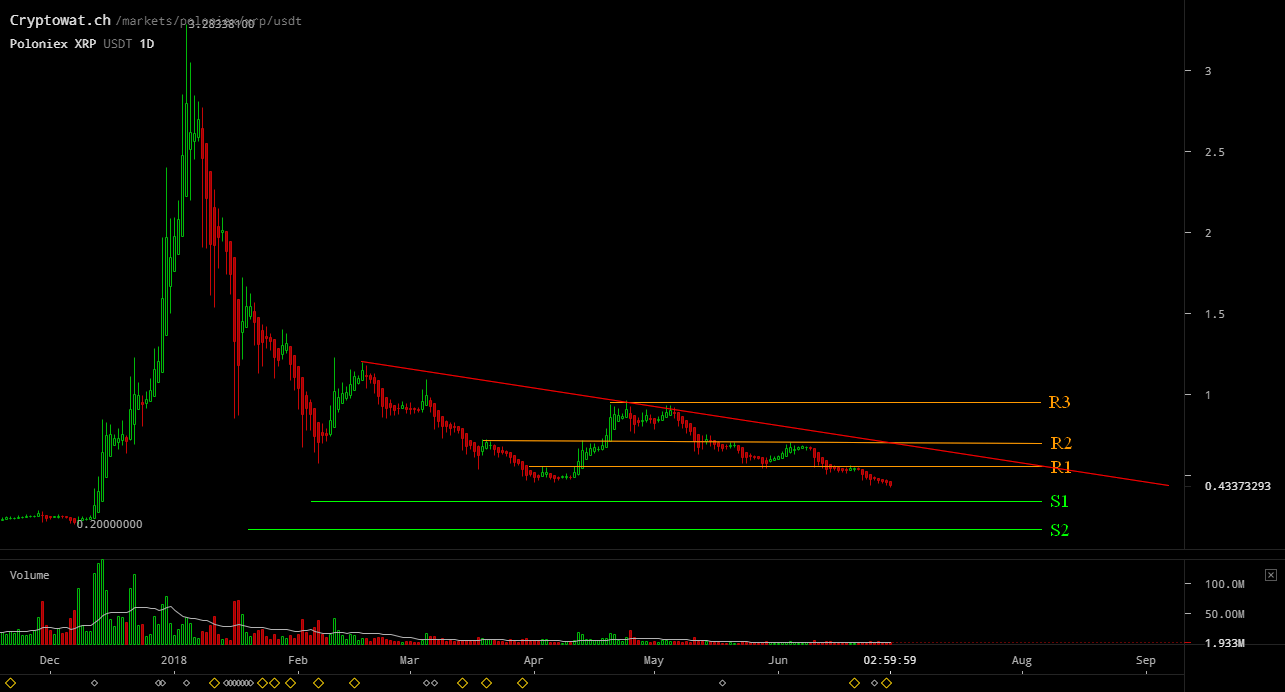 The volumes traded this day, are very low. Price drops due to low trading volumes. Is this the plan of the whales, of eliminating the last weak hands on the market, or has the situation gone out of control? However, what we are missing on Crypto Market now are large buyers with significant volumes. If they decided to buy aggressively, on the background of low sales volumes, prices could be increased easily. The question is: At what price and at what point will they be activated?
What's happening on XRP / USD next week?
What are the following support areas on XRP/USD? The first support area on XRP/USD is at 0.35 USD. This area is equivalent to the support of 5000 USD on Bitcoin. The second support area on XRP/USD is at 0.20 USD. This area is equivalent to the support area of ​​3000 USD on Bitcoin.
The probable move for the next week is down to S1 – 0.35 USD. Continue to think that in the medium term we will have a recovery move. Prices can not go down indefinitely. Cheap prices are very attractive and somewhere between 3000 and 6000 USD will bring a return of the Bitcoin trend. I think it is more likely that the trend is back to 5000 USD, but it seems very difficult to predict the turning point and the moment when it will take place.