Ways to Save Money by Using Bitcoin and Other Cryptocurrencies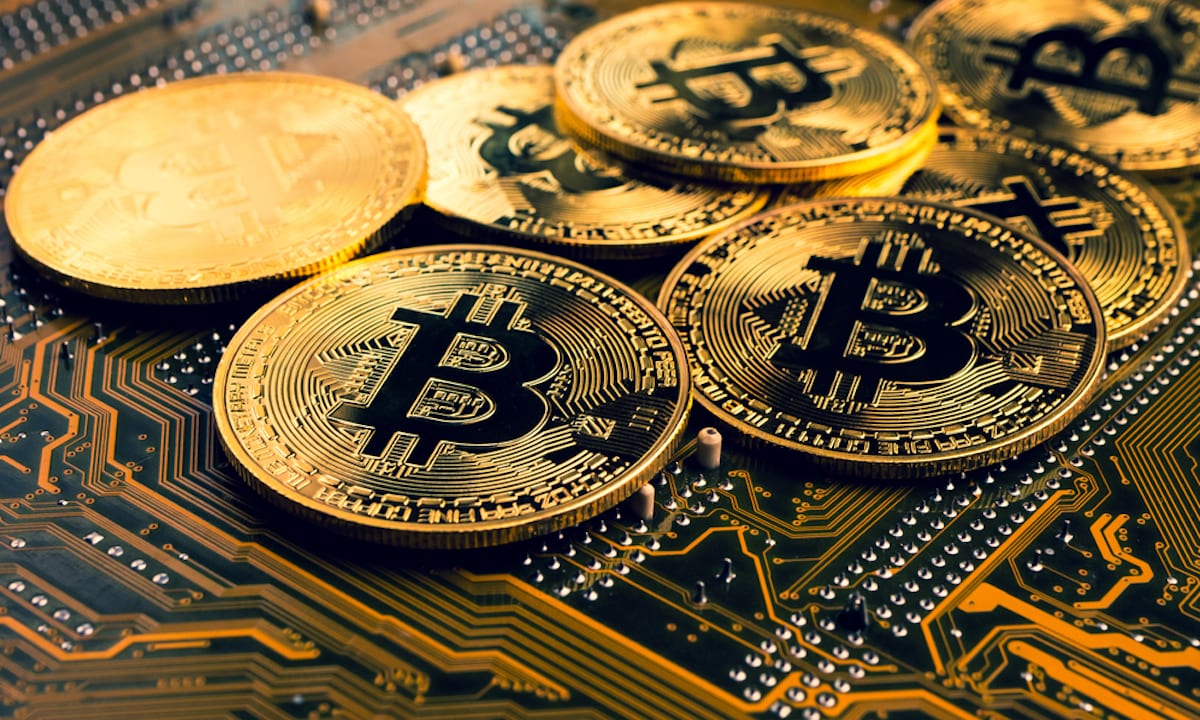 Investing in cryptocurrencies may appear to be a massive risk, but those who gambled on the correct sort of crypto at the appropriate moment have reaped great rewards.
A single Bitcoin could be purchased for just over $300 in November 2015, but now it is worth $62,000 (As of this writing). If you recall, a single Bitcoin sold for close to $20,000 in December 2017, so it's easy to see why young and elderly investors alike are eager to get involved, despite the danger.
The fact is that many people have made money with cryptocurrencies, whether they want to admit it or not, and others still view it as a chance to diversify their investment portfolio beyond traditional equities and bonds. Suppose you're using bitcoin to grow wealth or save your money or diversify your portfolio. In that case, you should know that cryptocurrency savings accounts can help you increase your investment income even more.
What is a Cryptocurrency saving Account?
Bitcoin savings account functions just as it sounds. You may deposit your bitcoin (or another asset in certain situations) and receive a fixed rate of return over time with this sort of account.
For example, with a BlockFi cryptocurrency savings account, your bitcoin may earn up to 8.6 per cent annual percentage yield (APY), which accrues every day and is paid out monthly. On the other hand, your rate of return may vary based on the sort of Cryptocurrency you own, whether it's Bitcoin, Ethereum, Litecoin, or another. You may be able to pick the type of Cryptocurrency in which your interest is paid depending on the sort of crypto savings to account you have.
It's understandable if you're curious about how these accounts make money. Companies that provide bitcoin savings accounts, like traditional financial institutions, often lend your Cryptocurrency to other investors. BlockFi, for example, claims to earn interest on assets stored in interest accounts by "lending them to reputable institutional and corporate borrowers."
The goal of bitcoin savings accounts is to assist investors in earning money while holding their assets. In principle, that seems fine, but it's a little hazardous in practice. But before making any practice of saving your money, do a thoroughly portfolio analyze of crypto coins. You can use Bitcoin Trader, free trading software that show real time values of crypto assets.
Is Cryptocurrency Savings Account Worth It?
It's up to you to determine if the risk is worth the gain now that you know bitcoin savings accounts aren't as safe as standard savings accounts. If you've previously invested in Cryptocurrency, you're undoubtedly used to a certain level of danger and excitement.
On a personal level, we consider bitcoin savings accounts as valuable since, let's face it, there aren't many places to get an 8% return on your funds right now. However, a bitcoin savings account might provide that return, and if everything goes well, the value of your asset could rise in the interim.
Many of the top bitcoin savings accounts also provide some quite appealing account terms. There are no account minimums with BlockFi, for example. This makes it simple for anybody to get started, even if they have a tiny quantity of Cryptocurrency.
Ways to Save Money Using Cryptocurrency
You can save money by investing in Cryptocurrency. Here are some benefits of Cryptocurrency that will surely keep your money.
No Banking Fee
While typical banking costs such as "maker" and "taker" fees, as well as occasional deposit and withdrawal fees, are standard among fiat currency exchanges, Bitcoin users are not subject to the litany of traditional banking expenses associated with fiat currencies. This includes, among other things, no account maintenance or minimum balance fees, no overdraft costs, and no returned deposit penalties.
Low Transaction Fee
Fees and currency expenses are common in standard wire transfers and international transactions. However, transacting with Bitcoin is often cheaper than bank transfers since there are no intermediate entities or governments involved. This can be a significant benefit for tourists. Furthermore, bitcoin transfers are quick, removing the annoyance of traditional authorization formalities and wait times.
Credit Cards
A bitcoin credit card operates similarly to other rewards credit cards, and only you'll gain Cryptocurrency instead of cash back or points with every swipe. So while we enjoy straightforward cashback incentives (and you can always use your cashback earnings to buy crypto), these cards can help you more efficiently add to your crypto portfolio.
Fintech businesses, including BlockFi and Upgrade and Gemini, and other exchanges have revealed plans for cryptocurrency rewards credit cards. These cards provide rewards categories that are comparable to those found on many regular cashback credit cards. For example, after earning 3.5 per cent back for the first 90 days following account setup, the BlockFi Credit Card gets a flat 1.5 per cent back in Bitcoin on every transaction you make.
Coinbase earn and Save
A well-known crypto exchange, when you use the platform's Learn hub, you may receive rewards. You must view Coin bases adds video and do quizzes to accept the free change, after which Coinbase will send a tiny amount of Cryptocurrency into your wallet. Because the curriculum is usually centred on a single cryptocurrency (such as GRT or BOND), the coins you receive for completing the lessons will be those coins.
Bottom Line
Cryptocurrency savings accounts may be just what you need if you're a crypto investor who wants to make a return on your investment while holding it. There are several bitcoin savings accounts to choose from, so do your research before signing up for one. Fees, entrance restrictions, and the manner you earn interest, as well as the assets you'll need to get started, can all be quite different.
However, these accounts aren't for everyone, and they're a terrible location to keep your emergency cash. So before you open one of these accounts, think about the benefits and drawbacks, as well as the risk involved. The possibility of an 8% or higher return might be well worth the risk, but you should approach the scenario with your eyes wide open.