Will Bitcoin Break the Make-it-or-Break-it $24,000 Level?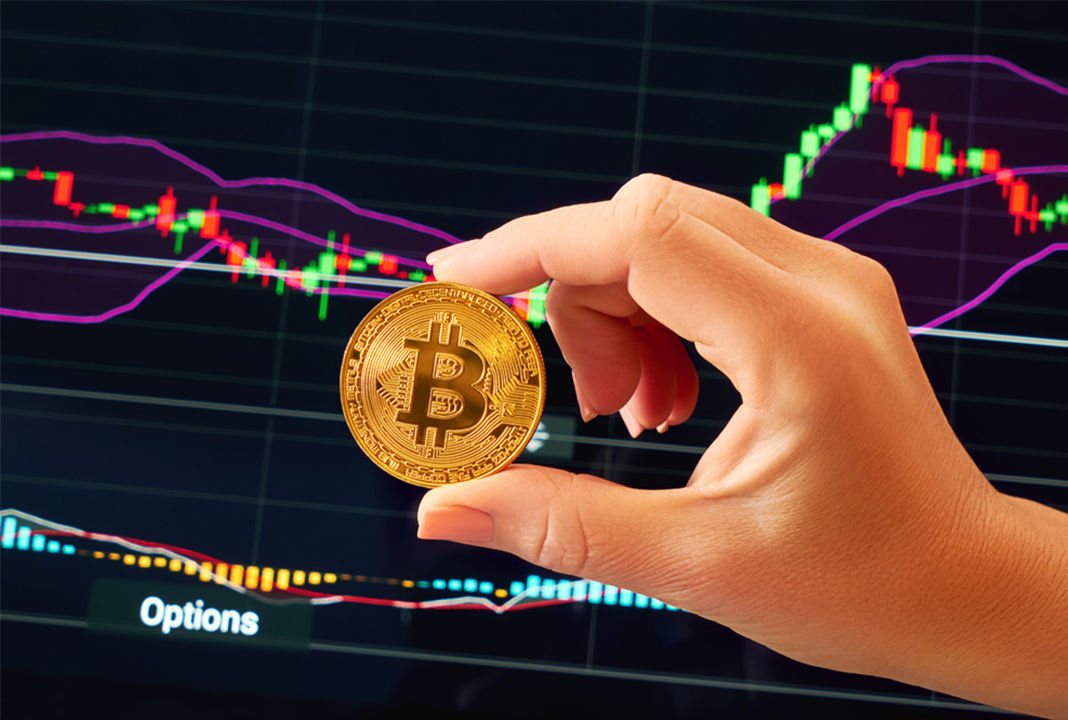 Bitcoin, the largest cryptocurrency in the world, is displaying resilience in 2023. According to cryptocurrency traders, the digital currency is poised to test its next major threshold of $30,000.
A well-known trader named Heisenberg recently shared his forecast on Twitter, stating that the "bulls will push this above $25k-$26k soon" and that the "next big test is $30k."
Meanwhile, another trader, Jake Wujastyk, warned that Bitcoin's ongoing battle to break above this critical level is challenging.
Ongoing Battle to Break Key Level
Bitcoin is currently in a tough battle to break above the horizontal resistance zone, which was pointed out by Wujastyk, who also noted that the cryptocurrency is trading along the ascending wedge resistance zone.
While longs are facing difficulty in this battle, as highlighted by Inmortal, analysts remain bullish on the digital currency's long-term potential. This is due to its increasing adoption by institutional investors and its limited supply, which make it an attractive investment option.
Bitcoin's Recent Sell-Off
Bitcoin's recent sell-off came after Coinbase's earnings report, according to Barchart. Although the crypto giant posted a massive loss, it slightly underperformed analysts' expectations.
The recent sell-off in Bitcoin could be attributed to the drop in the US stock market, which was affected by a disappointing forecast from Home Depot and concerns over the Federal Reserve's plan to maintain higher interest rates for an extended period.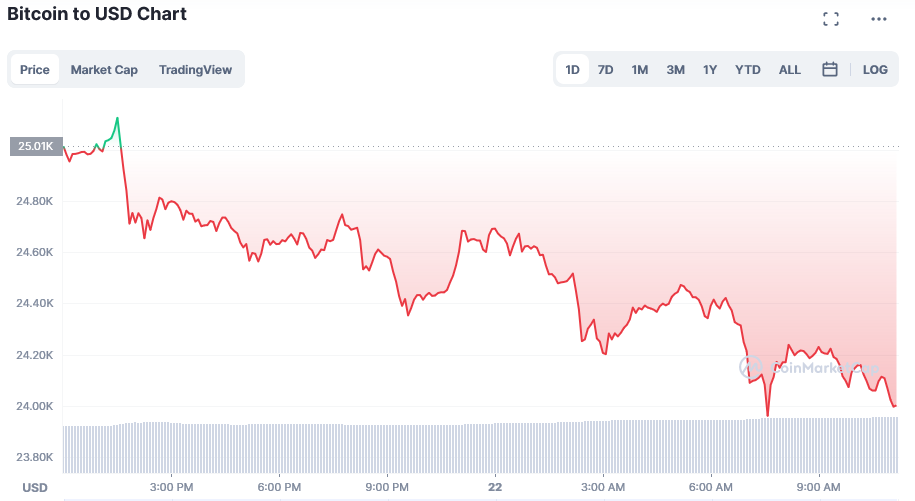 Bitcoin's plunge in 2022 has made traders cautious about its current battle to break above its current resistance level. Bitcoin is currently at a critical level of $24,000, and traders are closely monitoring whether it will manage to break through its resistance and gain a foothold above this level to reach the $30,000 threshold.