Apple and Santander using Ripple Technology to Revolutionise Payments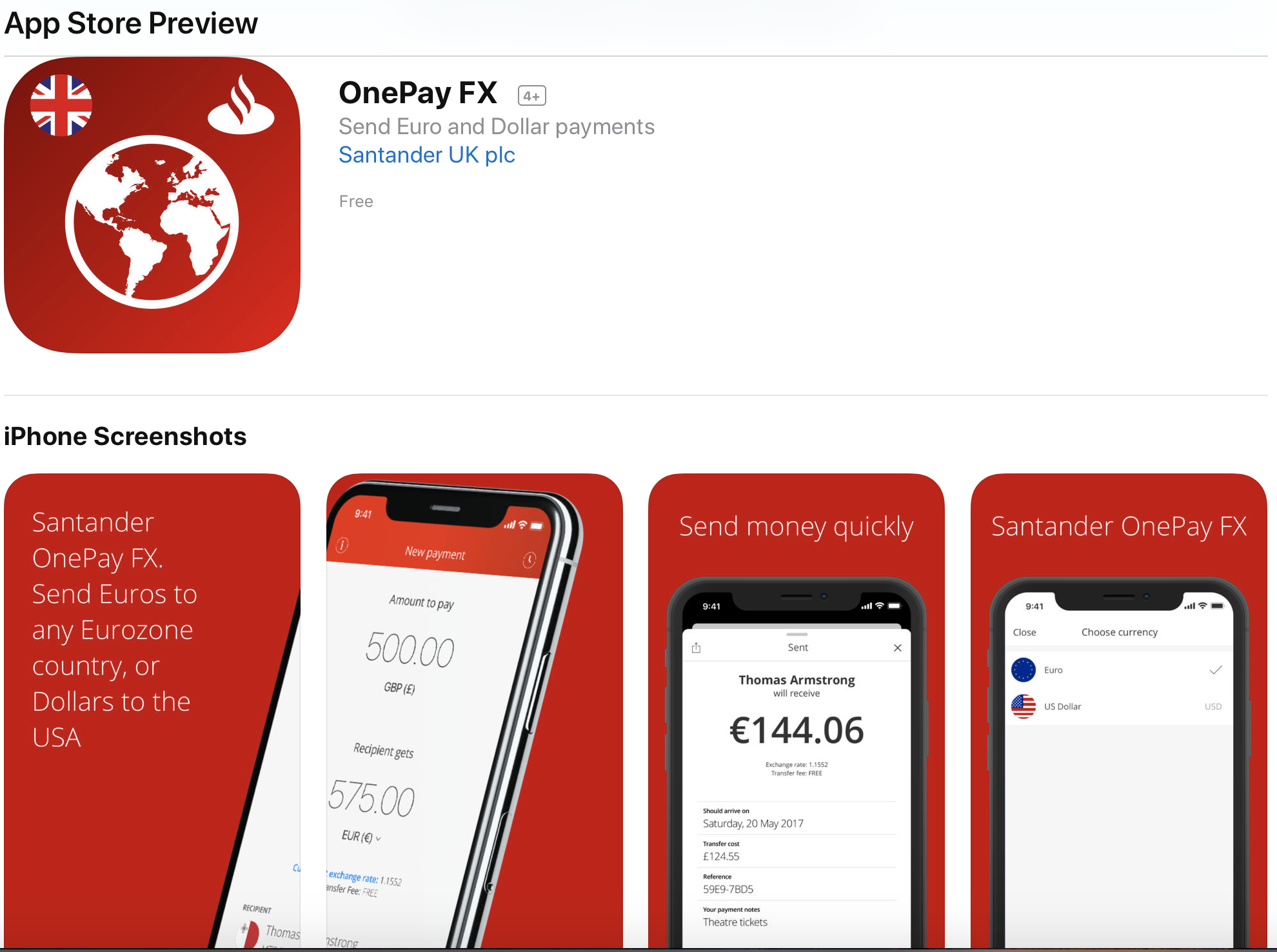 The penetration of Ripple's blockchain technology in payments processing all across the globe shows that Ripple XRP will gain the status of being the top cryptocurrency before the end of 2018. Today, a new mobile application has hit the Apple's app store. OnePay FX is meant to facilitate the users across the Europe and America to send and receive their USD and EURO transactions within seconds. This new application is the result of joint venture between Ripple and Santander UK. Here, it is important to mention that Santander had entered into a contract with Ripple for trial remittances a few months ago.
OnePay FX will allow the users to send 10,000 GBP in a day. The application also allows the users to convert between USD and EURO also. Moreover, the sender will know the final amount to be received by the receiver. Initially, Santander is providing this facility free of cost. But, the company has clarified that the receiver will pay the charges. But, the deduction of the charges will depend upon whom they bank with. However, the official sources of the company say that it plans to add transaction fee at some later stage.
It is also worth mentioning that Apple Inc. is planning to integrate Ripple's interledger protocol into its own Apple Pay payment systems app. Apple has introduced a Payment Request API for its payments app. This API would help to reduce the issues being faced by the company in transferring payments. It would also support various payment methods in different browsers through a standard API. Here, it is also important to mention that Interledger Protocol is an open ledger protocol that allows sending the payments to various ledgers.
Now, it is quite clear that if all goes well, the world would witness a great revolution in cross border payments. The development of the mobile apps will enable people to send and receive funds while on the go.