As President Joe Biden Signs the Infrastructure Bill, Bitcoin Goes Down Below $60K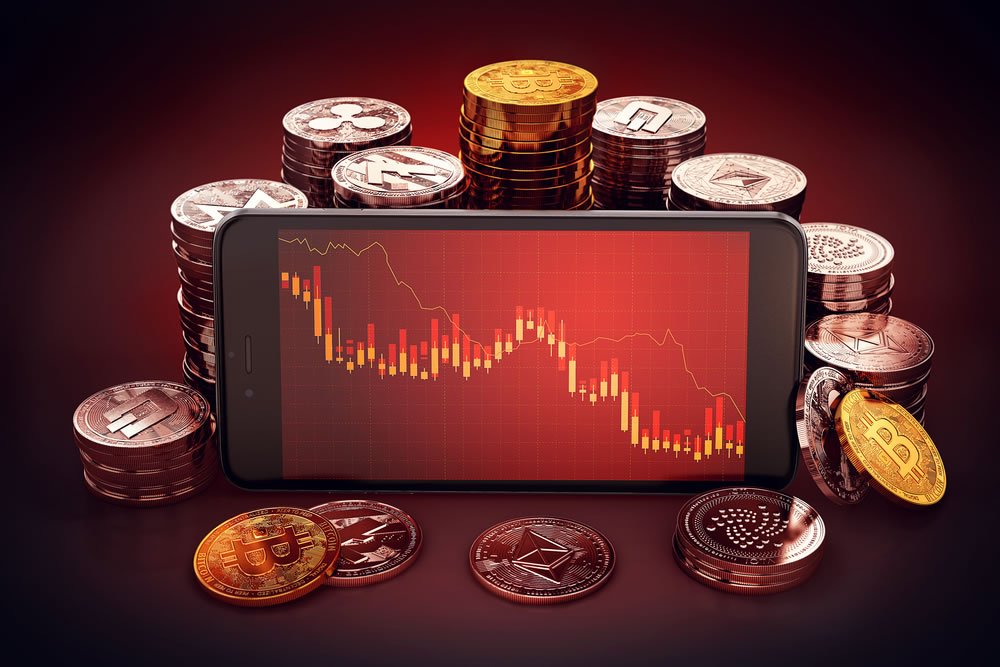 Bitcoin plunges and plunges hard as the Premier Cryptocurrency goes down below $60,000.
Crypto, a Sea of Red
Since Bitcoin has become a mainstream subject, the single most discussed and concerning factor regarding the coin is its high volatility. What volatility?
We just did the news yesterday that crypto aggregated market cap have grown to almost $3 trillion as $100 billion had gotten added to the number, within a day. Now we are just 24-hours ahead and there is, a sort of, devastation in the market as the BTC have lost $7,000, approximately during the 24-hours only. At the moment literally each one of the top 50 cryptocurrencies by market cap is in the red territory. If we say so, the crypto market is currently seeming to be a sea of red. According to the Coinglass's data $807.78 million worth of liquidations are executed within the last 24-hours. 30% of the liquidations belong only to BTC.
Currently trading just above $60,000 and down by 8%. The BTC had not gone down below $60,000 since Oct 28th.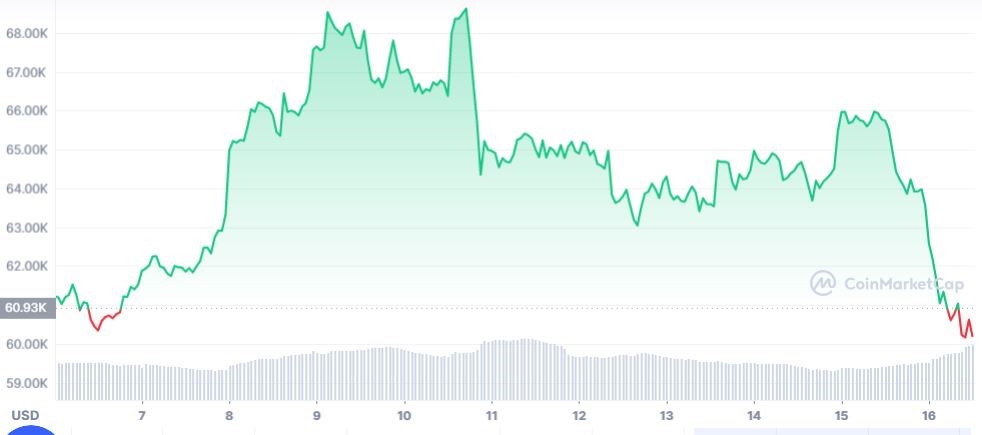 Similarly ETH is also on the same track as the coin is down almost 10% during the day. Whereas out of the top 50, more than half of cryptocurrencies are down by more than 10% as others have lost just fractionally less.
Reason Behind the Downfall
While the actual reason behind this recent downfall is up for debate there have occurred a couple of rather plausible events that might have caused it.
Just recently president Joe Biden has signed the $1.2 trillion bipartisan infrastructure, investment, and job act that includes provisions which imposes inadequate taxes on crypto as many members of the community that does not actually handle any funds whatsoever, would be deemed as brokers under the law.
Secondly the government of China has reiterated its position on crypto as the country's National Development and Reform Commission (NDRC) announced yesterday that they are doubling down their efforts to stop crypto mining.