Bitcoin 13% Away from an All Time High as Whales Continue to Accumulate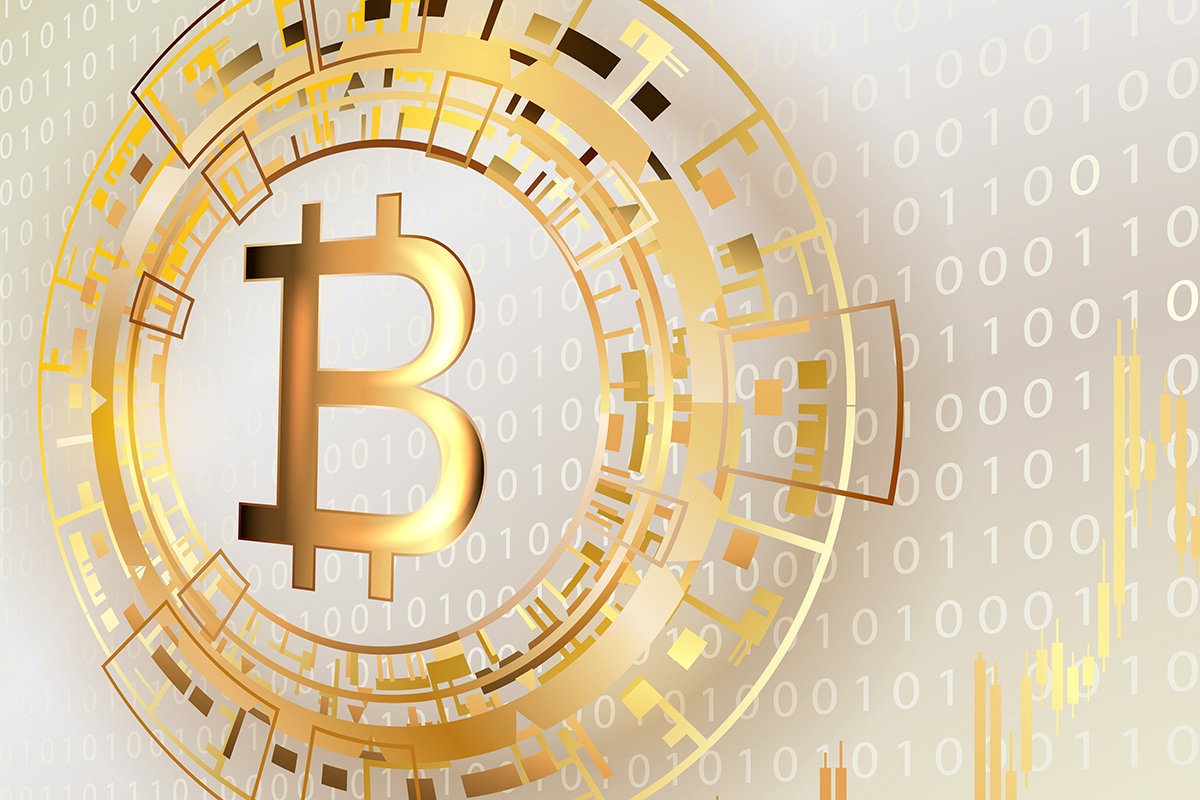 Bitcoin soars high as the whales continue to accumulate further.
Whales Continue to Accumulate
Bitcoin, currently trading at a $56,500 price mark, is up approximately 2.50% during the last 24 hours. The most encouraging factor is that the investors are continuing to hold onto BTC and rather than taking profits they are further strengthening their BTC portfolio. While the aggregated global market cap of the entire crypto market stands at 2.33 trillion, up by 0.53 percent, BTC's 24-hour trading volume is also up 14.68%.
🐳 #Bitcoin ended the weekend scraping above $56.3K, and #crypto continues to be a whales' market. Addresses with 100-1,000 $BTC accumulated 85.7k $BTC beginning at the late Sept. bottom. These whales hold 21.3% of supply now, their largest of all time. https://t.co/EkTxdBgUHc pic.twitter.com/SaMvlcaMFt

— Santiment (@santimentfeed) October 11, 2021
The data from crypto analytics Sentiment shows a strong buying trend as addresses holding BTCs in between 100 and 1000 have brought in 60,000 BTCs since the dawn of this month. Whereas 20,000 BTCs have been dumped into the market in the meantime. The other set of data shows that since the late Sep the address holding 100 to 1000 BTCs have accumulated 85.7k BTCs. As per the data whales now holds 21.3% of total BTC market supply, their largest ever.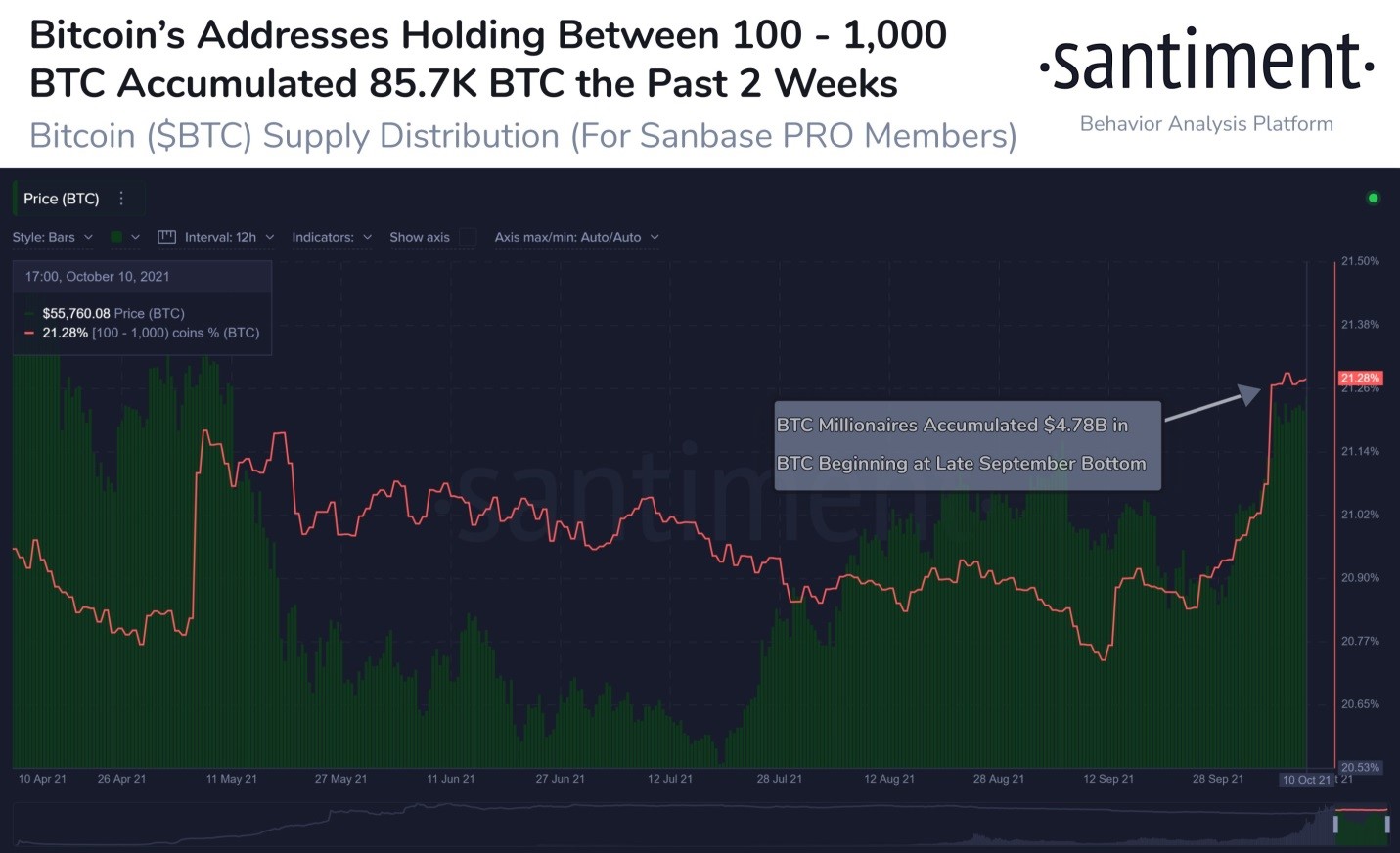 During the near past $40 million have been liquidated from the market as people took profits on short positions.
Bitcoin 13% Away from an All Time High
Now it seems rather probable that the strong buying sprer will continue to lead BTCs bullish price action. Merely 13% away from the all time high of $64,863, the coin could cross the mark at any moment during the month. If the institutional buyers or whales continue to exert adequate pressure, the BTC could hit an all time high during the ongoing week, on contrary if they take their profits away and BTC's trading volume falls, a slight correction to $50,000 is on the charts.
For now it is rather apparent that the premier cryptocurrency BTC is gearing up for a high Q4, quite steadily.