Bitcoin Miner Revenue Reaches A New Record 2020 High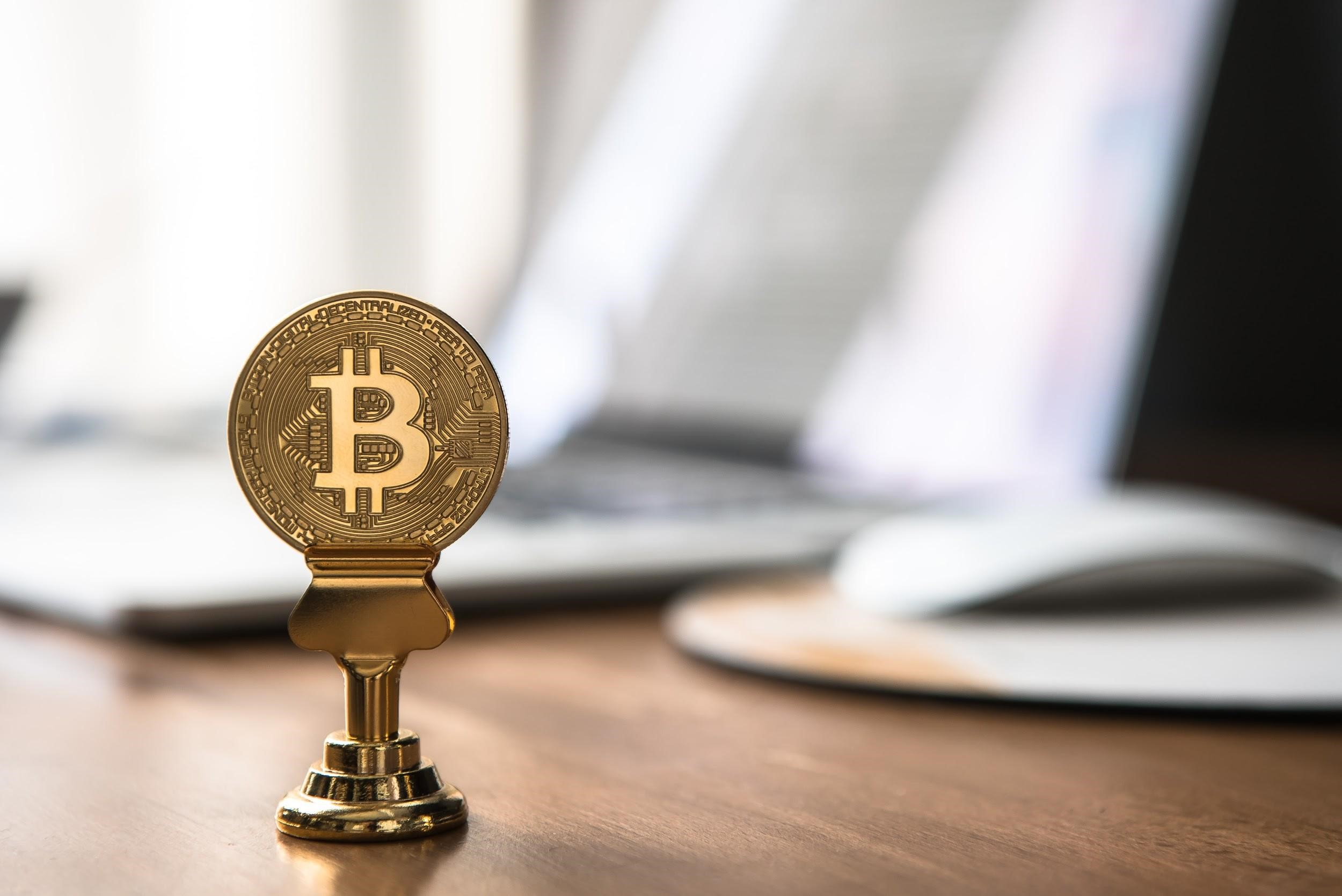 The Block Research has shared new data which shows that the miner revenue of Bitcoin (BTC) by terahash per second (TH/s) has registered a new high of the current year. The Bitcoin miner revenue has recorded a new high amid the ongoing bull run of the leading digital currency.
As per The Block Research data, the bitcoin miner revenue has hit a new 2020 high of $0.19 daily per TH/s. This means that miners continue to make $0.19 daily per TH/s of computing power. Previously, this amount was noted at $0.17 which was observed back in the month of February at the time when the price value of the world's largest digital currency by market cap Bitcoin (BTC) was standing at around the figure of $10,500.
To find out the mining revenue of Bitcoin, The Block Research leveraged a seven-day moving average (7-DMA).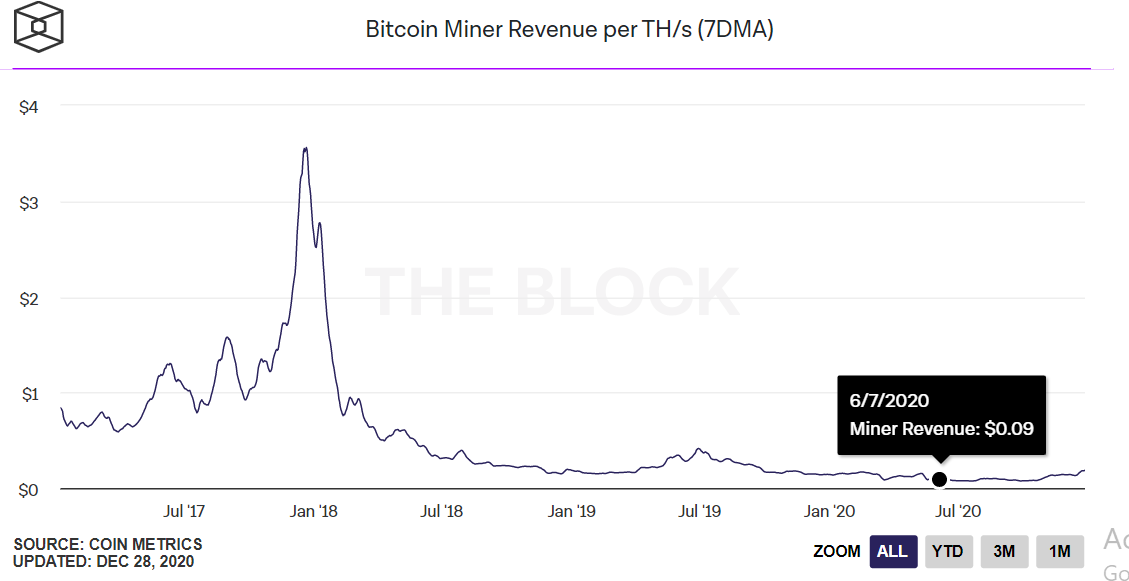 Researchers were also able to find out the total bitcoin mining revenue made by miners which was $24.27 million. Out of this entire bitcoin mining revenue, block subsidies counted for around $21.59 million.  While on the other hand, only a small portion of this amount came from transaction fees.
Though there has been an increase in bitcoin mining revenue, the mining difficulty of Bitcoin, on the other hand, has not been moving fast over the course of the past month. As per the data, Bitcoin mining difficulty is standing at around 18.60 Trillion at the moment while it is still far away from its all-time high value of 20 Trillion which was noted back in the month of October this year.
Meanwhile, the price value of the top-ranked digital currency is continuously trading in the bullish zone. At the time of writing, the price value of Bitcoin is up by 1.36% in the last 24 hours while trading at around $27,000.