Bitcoin surpassed $50,000, As the PayPal Launches Crypto Services in UK
On Monday, Bitcoin surpassed $50,000, after PayPal (NASDAQ: PYPL) announced it would start its crypto service in the United Kingdom. The largest cryptocurrency by market capitalization rose 2.5 percent to $50,152.24, its highest level since mid-May.
The global crypto market cap has increased by 1.68 percent to $2.14 trillion in the last 24 hours. During the previous 24 hours, the total crypto market volume increased by 3.32 percent to $105.77 billion. DeFi volume is currently $16.82 billion or 15.90 percent of the crypto market's total 24-hour volume.
ETH And ADA Gaining Ground
Ethereum and Cardano (ADA) are also making good ground in the crypto market. Ethereum is currently trading at $3,321.95 with 1.78 percent increase. The market capitalization of ETH is $389,297,506,732, with a 24-hour trading volume of $19,956,556,025 at the time of writing.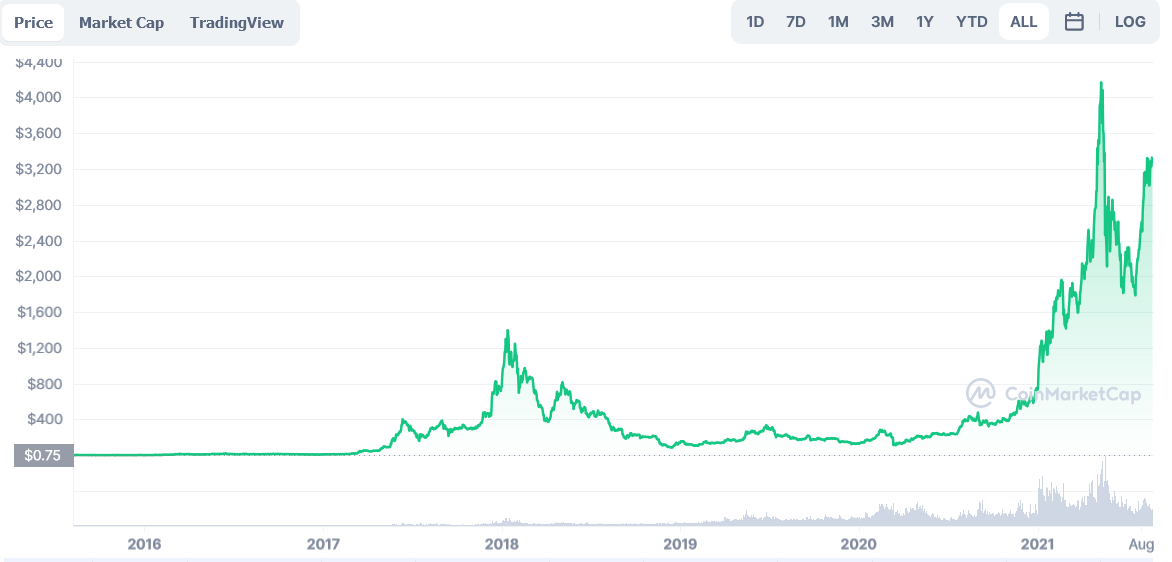 Cardano, on the other hand, has beaten Binance native token as the third-largest cryptocurrency by market capitalization as its price surged to an all-time high. It has also exceeded Bitcoin and Ethereum in terms of year-to-date performance, with a gain of 1,444 percent. At the current price of $2.82, Cardano has a market capitalization of $90,706,915,324. In the last 24 hours, its price has risen by a stunning 11.3 percent.
pp
In the statement, PayPal's vice president and general manager for blockchain, crypto, and digital currencies, Jose Fernandez da Ponte, said, we are dedicated to continuing to work closely with regulators in the UK and around the world to provide support and meaningfully contribute to determining the role of digital currencies in the future of global banking and commerce.
PayPal announced that in the United Kingdom, people would be able to buy, store, and trade four types of cryptocurrencies: Bitcoin, Ethereum (ETH), Litecoin (LTC), and Bitcoin Cash (BCH).
As a result of this move, the firm claims that "access, knowledge, and investigation of cryptocurrency has the potential to become popular in the UK."