Coinmama Review 2022, Is Coinmama Legit ?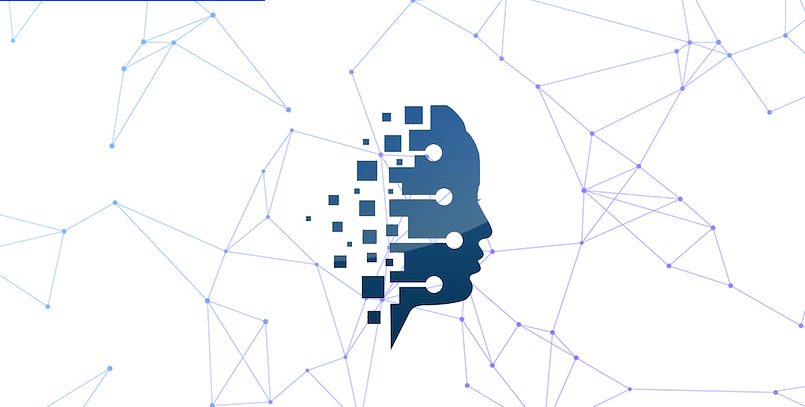 Despite criticism on cryptocurrency investment the number of investors is increasing. One of the main reasons behind this is the increase in the values of cryptocurrencies in the last week of December 2017. Here, it is pertinent to mention that almost all the cryptocurrencies touched their all-time high values in the last week of December and the first week of January 2018. Bitcoin was the top cryptocurrency with Ethereum and Ripple at the second and the third rank. This increase in the number of investors caused the establishment of many crypto exchanges and wallets for storing these currencies. The competition among various crypto exchanges is increasing with the passage of time with each exchnage offering various benefits to cryptocurrency investors.
Coinmama is also one of the top rated cryptocurrency exchanges that have huge customer database. It is the first choice of the users who want instant funds in their accounts. Coinmama was established in 2013 and is registered in Slovakia. Currently, Bit Ventures own this crypto exchange and is headquartered in Israel. One of the most attractive features of this crypto exchange that differentiates it from other exchanges is its worldwide operations. The exchange is operating in almost all the 200+ countries of the world including 24 American States. The users from all over the world can buy various cryptocurrencies from this exchange through their credit/debit cards. Earlier, it offered the facility of buying only Bitcoin and Ethereum but now has extended support for Litecoin, Cardano, Ethereum Classic, Bitcoin Cash, QTUM, and Ripple (XRP).

Following are the advantages and disadvantages of using this crypto exchange.
ADVANTAGES:
Like all other top rated crypto exchanges, Coinmama also offers a lot of advantages to its users. Some of those advantages are:
Acceptance of Fiat Currency
Easy Payment Methods
Instant Transfer of Funds
Easy User-Interface
High Level Security
Always Available Help and Support
1-Acceptance of Fiat Currency
The very first and the foremost advantage of using Coinmama is that unlike many other exchanges, it offers the users to buy cryptocurrency in exchange of fiat money. Most of the other exchanges allow users to buy cryptocurrency in exchange with some other cryptocurrency. No matter in which country you are living, the exchange allows you to buy cryptocurrency in exchange with local currency.
2-Easy Payment Methods
Another reason behind the success of this crypto exchange is that it allows the users to buy cryptocurrencies and accepts payments in various modes. Earlier, the exchange offered the facility of buying cryptocurrencies in exchange with funds transferred through Western Union. Recently, it has offered support for buying cryptocurrencies through credit/debit cards. It accepts both VISA and MASTER cards and allows the users to buy cryptocurrency of their own choice from any part of the world.
3-Instant Transfer of Funds in User Accounts
Customers' reviews show that Coinmama has always remained the first choice of users who want their funds transferred instantly in their wallets. Almost, all other crypto exchanges store your purchased coins in third party wallets and the users have to transfer funds from that wallet to their personal wallets because third party wallets are not secure for keeping funds. Here, at Coinmama your funds are instantly transferred into your personal wallet once you enter the details of your cards.
4-Easy User-Interface
Another very attractive feature of Coinmama crypto exchange is that it has easy and user-friendly interface. Even the beginners can easily purchase and trade cryptocurrencies through its platform. There are many such crypto exchanges that are a lot difficult to use for the beginners because there are many charts, graphs, and statistics making these complicated. On the other hand, Coinmama's buying process is also very simple and easy. The users can buy cryptocurrency of their choice after registering and verifying their account.
5-High Level Security
Security features of an exchange are always considered prime if you want to store cryptocurrency in a third party wallet. Also, the website should always be regulated by governmental bodies to save your funds. Coinmama is registered with FINCEN in US which shows that there is no danger of its being hacked by the hackers and if it happens the investigation process of the exchange follows the US laws. Coinmama has never been hacked; because it always keeps your credit/debit card numbers on a different server.
6-Always Available Help and Support
Last but not least Coinmama is also a preferred website of many users because the exchange offers readily available help and support for the users in case of any problem. As the exchange operates only through website, readily available support is offered to the users through this platform. There is the facility of live chat available. But, most of the people prefer to use email support. The response time of the support team is usually greater on weekends. On the other days, the support is available at 9:00 to 18:00 GMT+3.

DISADVANTAGES:
Along with many advantages, Coinmama has also some disadvantages that discourage the users. Some of these are:
No Support for Cryptocurrency Trading
High Transaction Fees
Supports Only a few Currencies
Available only as a Website
1-No Support for Cryptocurrency Trading
The very first disadvantage of using Coinmama is that the users cannot trade cryptocurrencies. It only offers buying facility but does not allow selling facility. On the other hand, exchanges like Coinbase, allow the users to trade and sell cryptocurrencies. Even, Coinbase allows selling cryptocurrencies in exchange with some fiat currencies.
2-High Transaction Fees
Coinmama is also not much popular with the users because of its high transaction fees. It takes 5.5% on every transaction that you will make. Also, the exchange takes 6% transaction fees if the users buy cryptocurrency through their credit/debit cards. The exact transaction fee depends on the amount of cryptocurrency you are buying from the exchange.
3-Supports Only a Few Cryptocurrencies
Another disadvantage of using Coinmama is that it offers the facility of buying limited number of cryptocurrencies. Earlier, the exchange allowed buying of Bitcoin and Ethereum but now it has extended support for Litecoin, Cardano, Bitcoin Cash, Ethereum Classic, Ripple (XRP), and some others.
4-Available Only as Website
Coinmama is also severely criticized by the users because it operates only as a website and has no mobile app. This makes its use limited because people prefer trading on the go through their cell phones. You have to register with the website to buy cryptocurrencies.

Steps for Buying Cryptocurrencies through Coinmama:
Buying cryptocurrencies was never as easy as is made by this crypto exchange. Following are some steps of buying cryptocurrency through this exchange.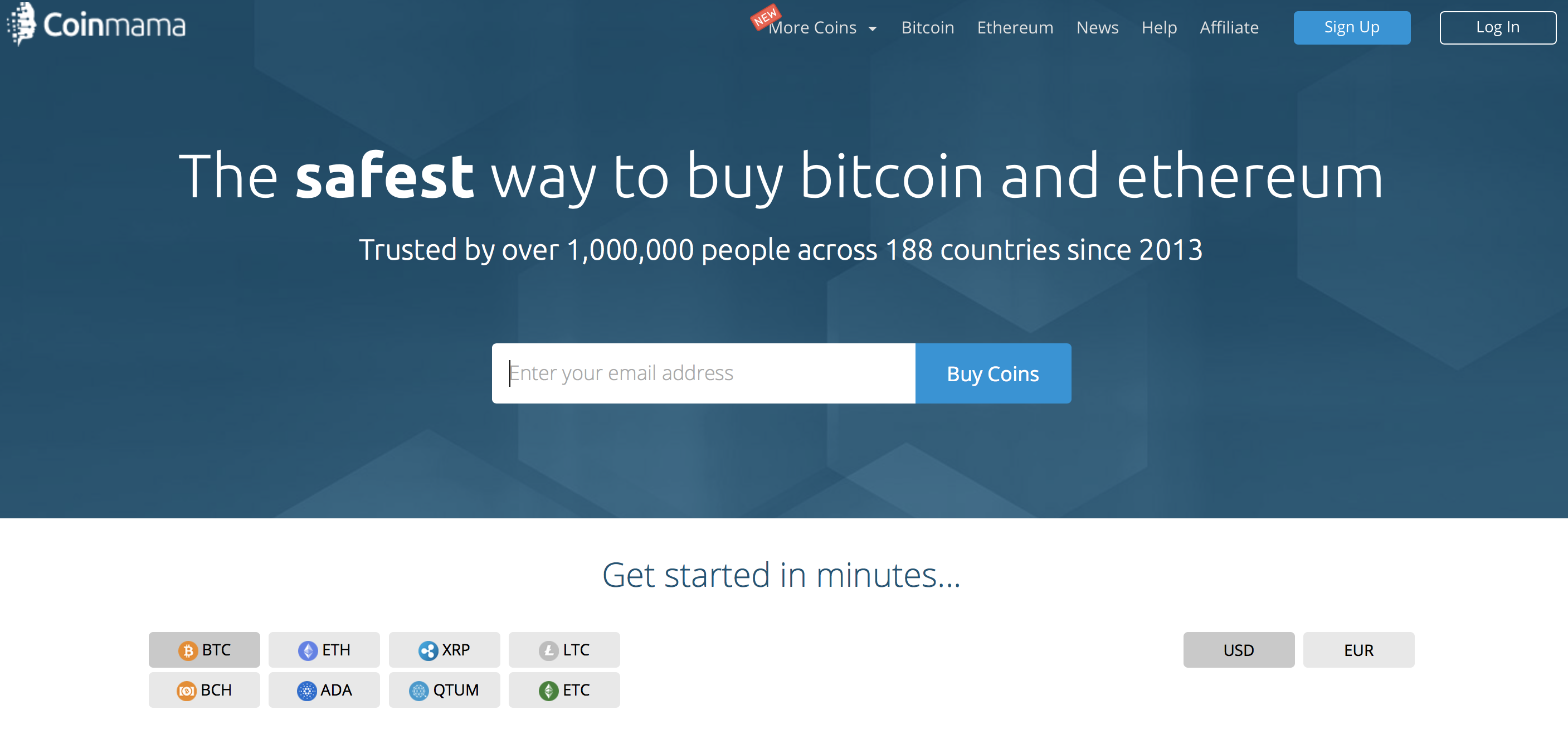 The first and the foremost step in buying cryptocurrency through Coinmama is the registration with the exchange. It is quite simple and requires only users email ID. You will find register tab on the top right corner of the website. Clicking this tab will open a registration form. The users have to fill in their username, select a password, and enter his email ID for verification. Upon submission of the registration form, a link would be sent to the user's email address. Clicking the link will complete the registration process. The users can buy $150 worth of any cryptocurrency upon this registration. But, if you want to buy large amount of cryptocurrencies you will have to go through KYC verification. This is because it allows users to buy $5000 worth of cryptocurrencies in a day and $20,000 worth of cryptocurrencies in a month.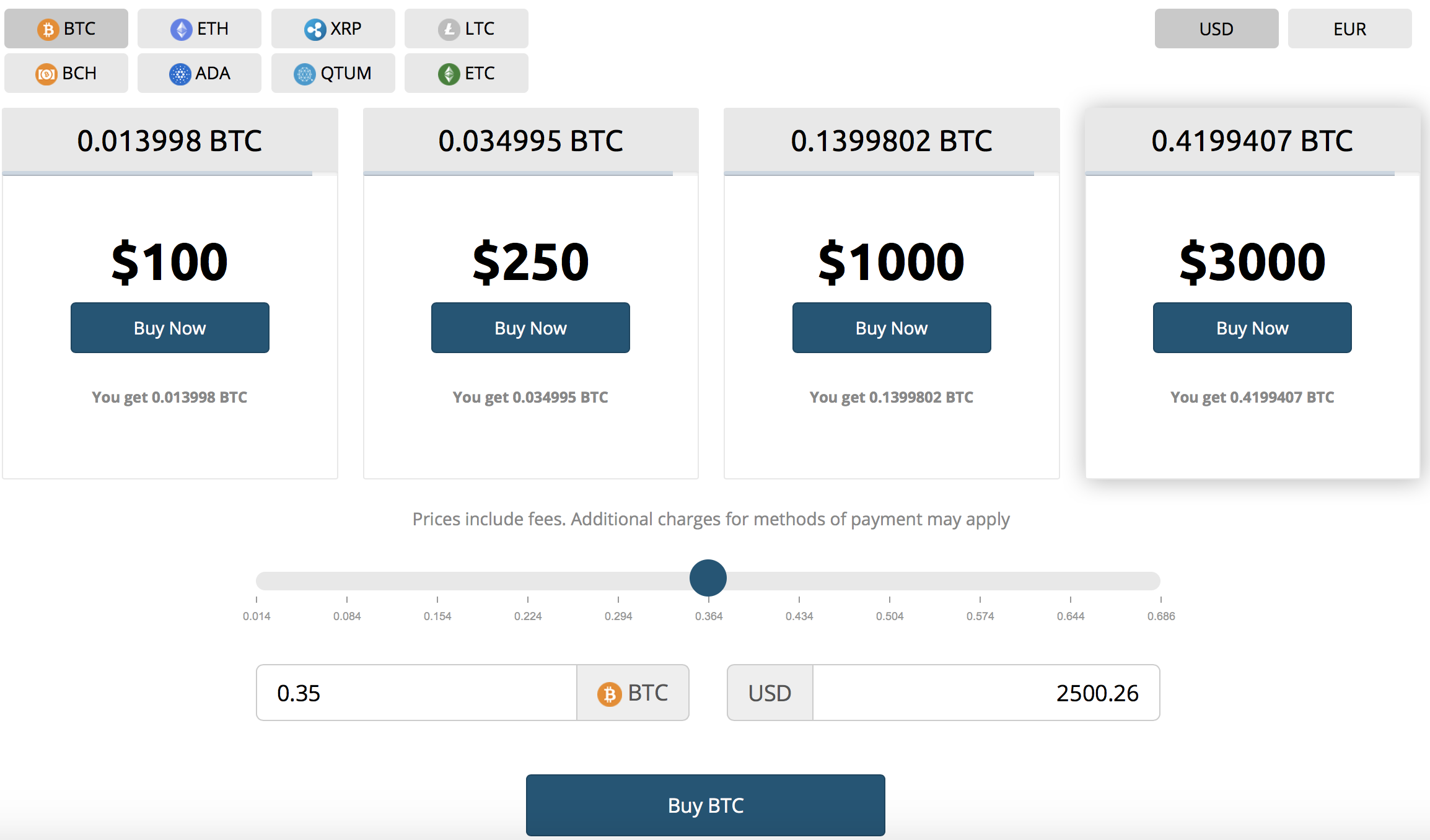 After successful registration and KYC verification, the users can buy any cryptocurrency of their own choice. Logging into your account will take you to the next page where you will have to select the cryptocurrency of your own choice and also the currency in which you intend to pay. Here, it is pertinent to mention that Coinmama accepts payments in many fiat currencies if the users intend to buy cryptocurrencies through their debit/credit cards. Once you select the currencies, the exchange rate is displayed on the screen that makes it easy for the users to decide. The transaction fee will also be displayed here for users' facility.
If you want to buy cryptocurrency of worth $150 or less, you can go through the process after registration. But if the amount of cryptocurrency you want to buy is greater than worth $150, you will have to complete your KYC verification. In this verification, the users will have to prove their identities through a supported governmental document like ID card, Passport number, Driving License, and also a visible selfie holding one of these documents. It takes about 10-20 minutes if the proof of identity is visible. After the verification completes, the users can buy cryptocurrencies of their own choice up to worth of $5000 per day and worth of $20,000 per month.
In conclusion, we can say that Coinmama is a good exchange to buy cryptocurrencies on the whole because it operates in almost all the countries of the world. Also, the exchange is worth using because of buying facility with credit/debit cards and also payment acceptance in many fiat currencies. The use of this exchange will further increase if it extends support for more cryptocurrencies and also offers a mobile application.