Leaving Visa Behind, Bitcoin Reached the Market Cap of $461.95 Billion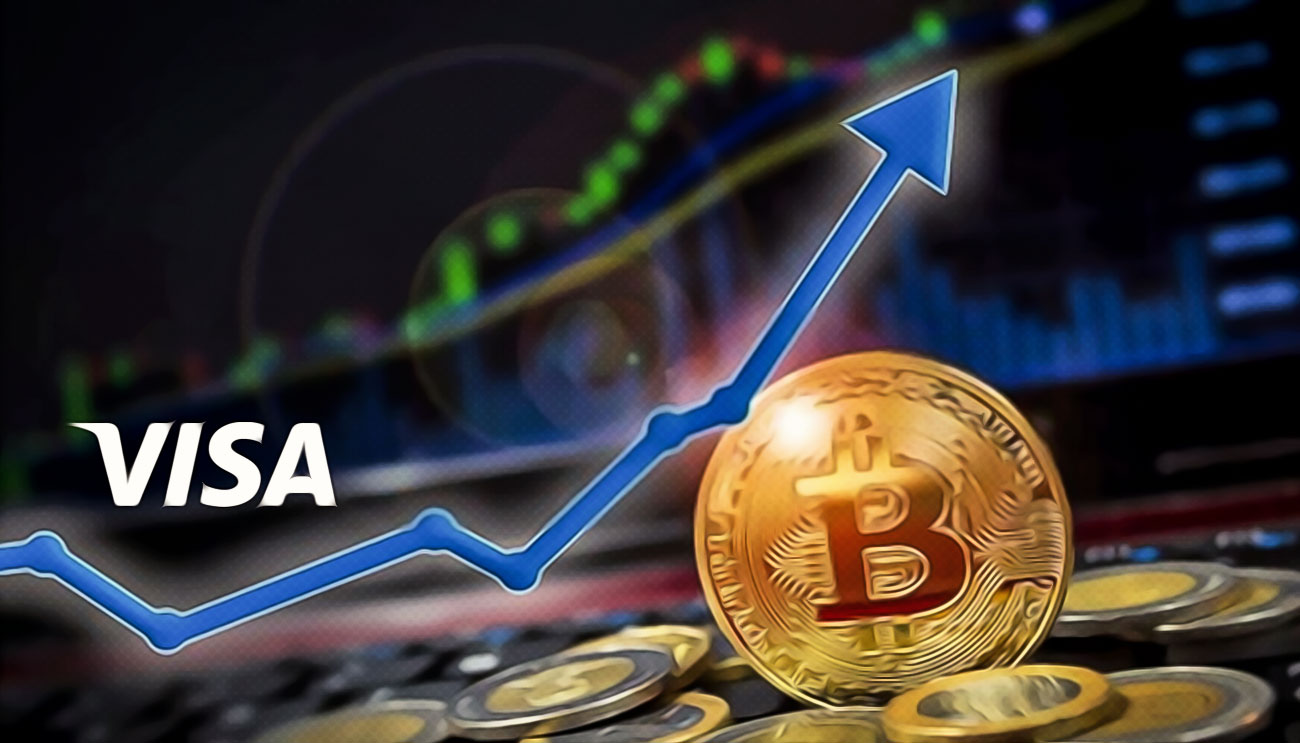 By a wide margin world's biggest cryptocurrency, Bitcoin has surpassed digital payment gient company, Visa by total market value.
Bitcoin, currently trading at $24,805 recently capitalized a total Market Cap of $461.95 billion which is greater than the Market Cap of Visa, which is in total $460.06 billion and currently trading at $208.70.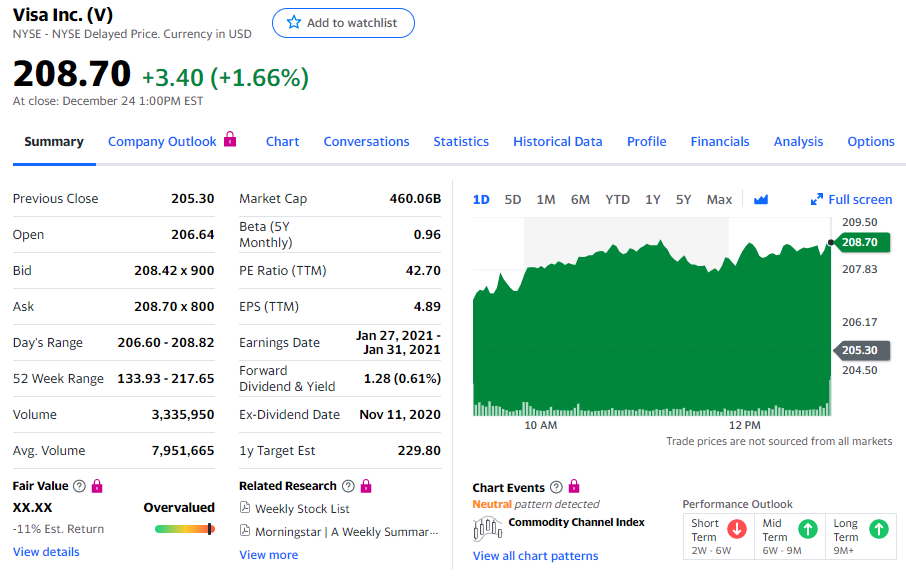 Image courtesy: Yahoofinance
Bitcoin reached the feet after seeing the growth of approximately 4% in the past 24 hours which took it to the market cap of $461,957,824,580. For the crypto community or specifically for Bitcoin fanatics Christmas proved a happy occasion as far as their finances are concerned as on an auspicious day of 25th Dec Bitcoin reached its new all-time high of $24,966, continuing its bullish streak.

Image courtesy: Coinmarketcap
The month of December in general proved the biggest month Bitcoin had ever seen. At the beginning of the month, Bitcoin traded at a $19000 price level but now when the month is in its last days, it is trading at the overwhelming price level of $24,000.
Specifically, when we look back to Dec 15 there was nothing too significant yet on the Bitcoin price chart. But the day of 16th Dec was the day on which Bitcoin started its steep growth, surpassed price level of $20,000 on the same day signaling that something is coming and from then on, something happened which is quite magnificent. The world witnessed the growth of roughly 25% in Bitcoin price in just a matter a week or so, taking it to the $24,000 price level.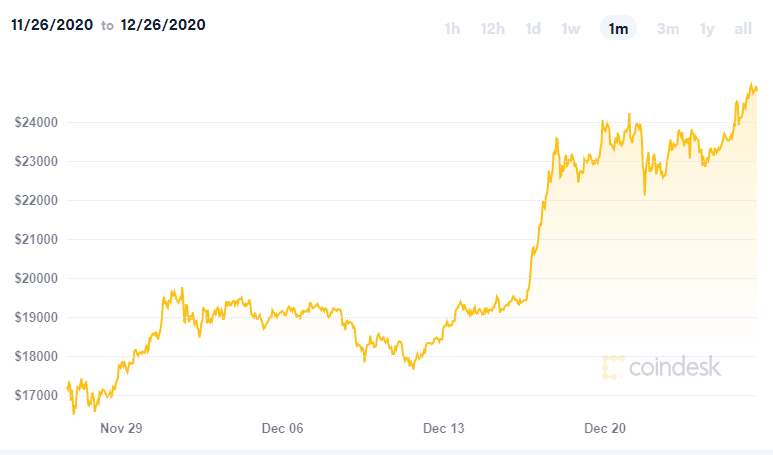 Image courtesy: Coindesk
Reminding Dec of 2017  was the last phase of the month in which Bitcoin reached the enormous $19,000 price level stopping just under $20,000.
However, history is do repeating its self but, now times are a little too different. With some experts predicting it to surpass the massive price level of $100k, the year 2021 can certainly be the game-changer for Bitcoin, specifically and generally for the whole crypto market.