Over $400 Million Liquidated in the Crypto Market After China FUD News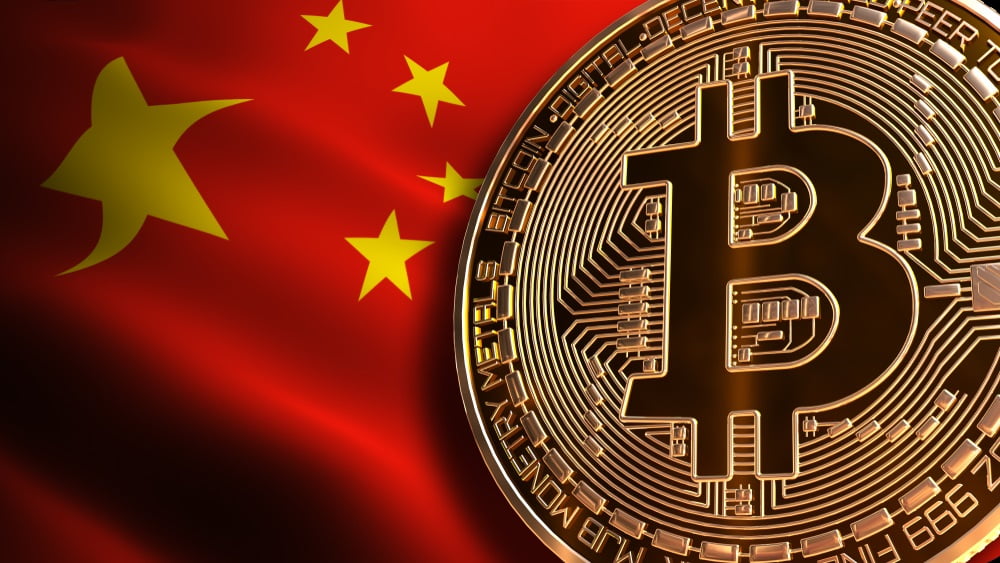 The bitcoin bulls had a rough start to the week, with the cryptocurrency's price plummeting from $48,000 to about $43,000 in a matter of hours on Monday. The scenario only became worse over the next two days, when BTC dropped by another few thousand dollars.
As a result, it hit a low of $39,600 on Wednesday, its lowest level since August 6th. However, at this moment, the pattern began to shift once more. Bitcoin quickly rebounded and recaptured $40,000 before continuing upwards to the $44,000 level.  The market has unexpectedly turned red today as a result of what appears to be a new wave of regulatory attempts in China to crack down on cryptocurrencies.
China And Bitcoin

China's efforts to crack down on the entire bitcoin economy are continues. The People's Bank of China (PBoC) produced a document warning people that digital assets are illegal in China, and that using exchanges is likewise illegal.
As a result, BTC dropped $3,000 in less than an hour. It didn't end there the price dropped below $41,000 before rising to roughly $41,400. This resulted in a large number of liquidated positions, the majority of which are longs.
If you saw any Chinese regulatory Fud again, that announcement was posted on September 3rd. Don't fall for it.https://t.co/KFghcCiqN4 pic.twitter.com/ZUPHPCVASp

— Molly (@bigmagicdao) September 24, 2021
On Friday, the central bank underlined the illegality of digital assets once more. Financial institutions, payment businesses, and internet platforms are also prohibited from aiding crypto trade, according to the statement.
The bank stated that it would improve its monitoring of all digital asset transactions. Furthermore, China's central bank has intensified its anti-mining campaign, which began in May.
BTC is currently standing at $42,223.93 with the change of 4.33%. At the time of writing coin's market cap is $793,025,895,993 with 24 hours volume of $40,966,611,283.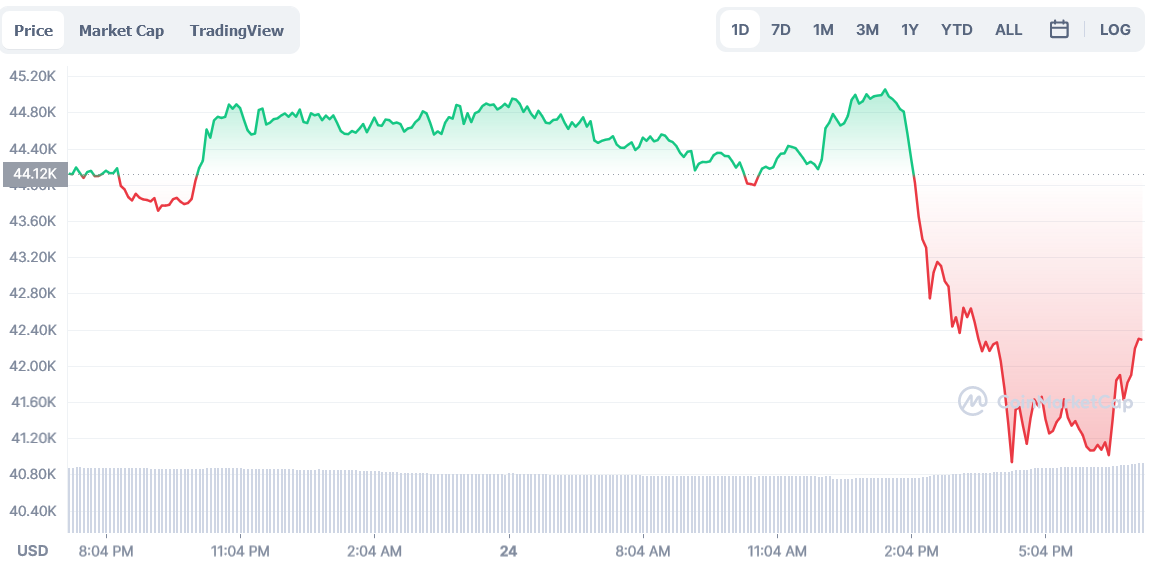 More than $418 million in longs and shorts were wiped off the market, with longs accounting for about 70% of the total. On OKEx, the largest single liquidation order was a BTC order with a face value of nearly $7 million. Binance was the site of the majority of the liquidations, accounting for roughly 33% of the total.