The ProShares Bitcoin Futures ETF will begin trading on the New York Stock Exchange Tuesday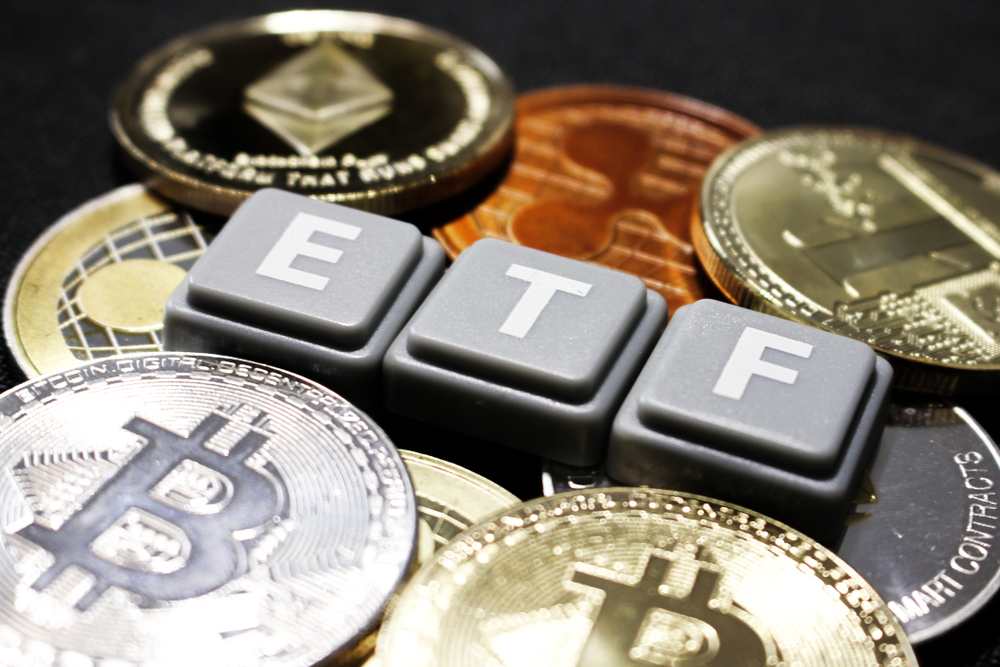 Bitcoin has been on a surge in recent weeks, approaching record high prices of more than $60,000, as crypto enthusiasts anticipate history being made.  ProShares will debut a long-awaited exchange-traded fund connected to Bitcoin futures on the New York Stock Exchange tomorrow morning.
Bitcoin E.T.F in New York
"The year 2021 will be remembered for this achievement," stated Michael Sapir, ProShares' CEO. Convenient access to Bitcoin in a wrapper that has market integrity, he said, for investors who are interested in crypto but are apprehensive to interact with uncontrolled crypto exchanges.
For nearly a decade, crypto entrepreneurs and traditional financial institutions have filed to the Securities and Exchange Commission (SEC) for permission to launch a Bitcoin exchange-traded fund in the United States, but their applications have been delayed or denied, and many are still .
At the time of writing BTC is currently standing at $61,775.03 with the increase of 1.23%. Trading volume of the coin in the last 24 hours is $37,571,996,593 along with market cap of $1,164,285,888,034.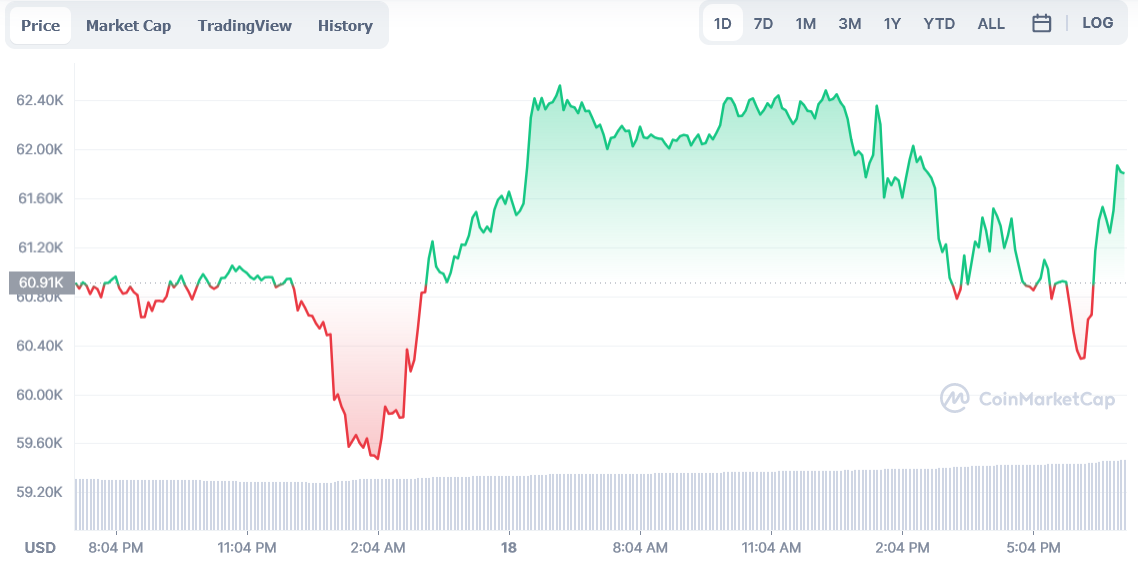 The S.E.C.'s chief, Gary Gensler, recently stated that the agency would authorize crypto E.T.F.s based on futures wagers on Bitcoin price swings rather than the actual cryptocurrency itself that trade on a highly regulated platform.
He's also trying to convert into an ETF after years of serving accredited investors, with the ProShares ETF potentially being merely the first step into the world's largest market. He further believes that there is a lot of anticipation for regulators to eventually enable bitcoin to be traded on a national securities exchange.
"The quality of CFTC market regulation is testament to the pending launch of bitcoin ETFs on futures," said Chris Giancarlo, a pro-crypto regulator who overcame "enormous resistance" to approve bitcoin futures on CME.
"This is an exciting milestone, but it is not the last," says Douglas Yones, the head of exchange traded products at the New York Stock Exchange. He believes that a variety of crypto-linked E.T.Fs will finally be approved.
The ETF has already been listed on the NYSE website, indicating that trading will begin soon, eight years after the first application for a bitcoin ETF was submitted.
JoinFindi.org
getdownparty.com