XRP price analysis. Liquidity pools above resistance lines.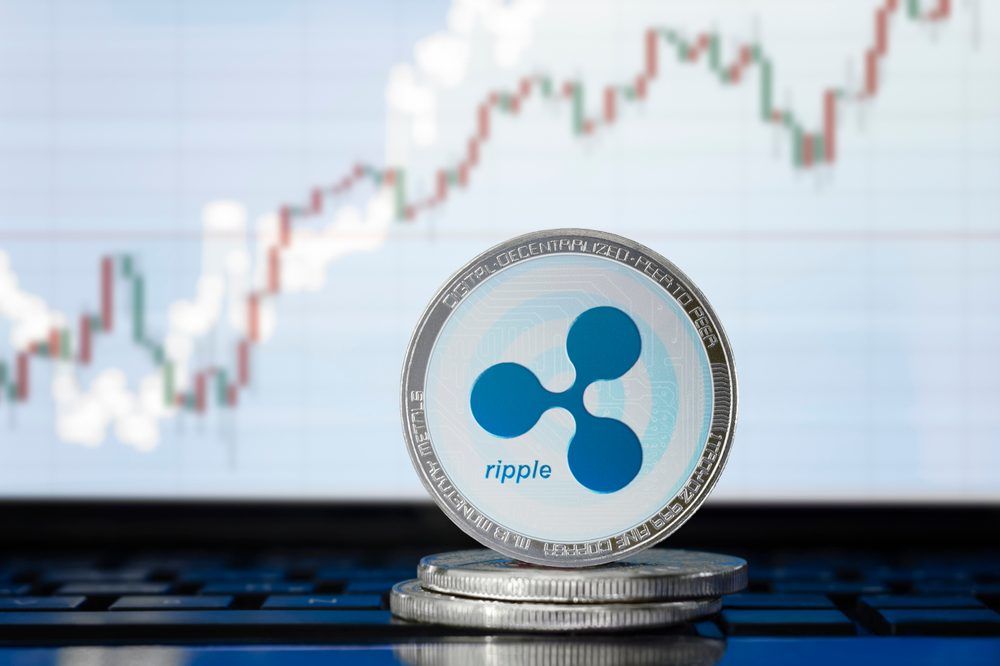 XRP price is down by 1.5% from $0.25500
Price looks for liquidity at support and resistance levels
1 Hour XRP/USD price chart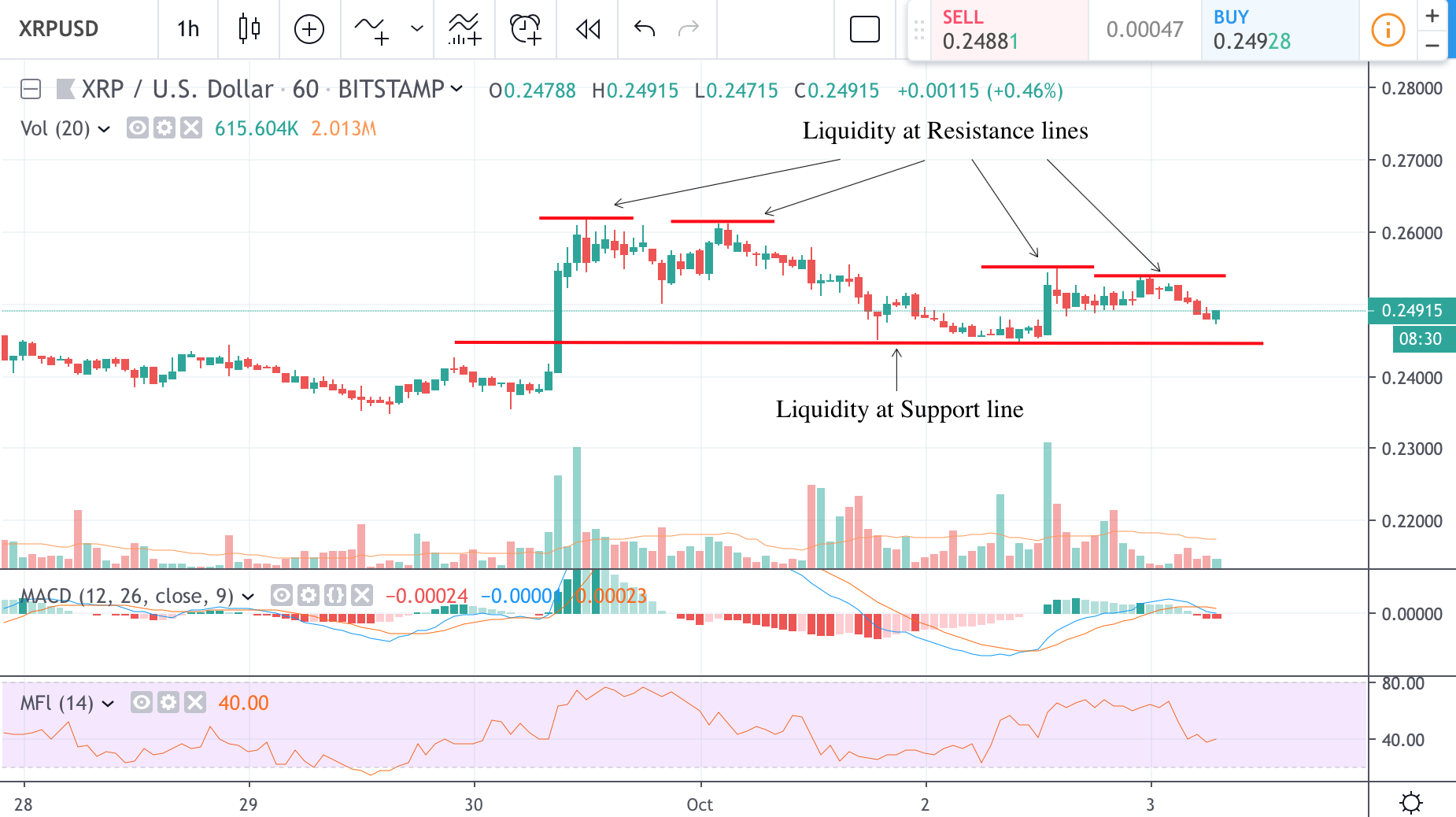 XRP price continues sideways movement and is now fluctuating between the $0.24500 support line and resistance levels above. It is well worth to note that the price has not tappen into any of the liquidity zones above resistance for a while now. On the 30th of September price made a higher high of $0.26150, subsequently $0.25500 and $0.25350 highs were achieved on the 2nd and 3rd of October. It has to be monitored now if price moves above those zones on high momentum or will it merely tap into liquidity pools above those lines in stop-loss hunts.
On the other side of the graph, the price may hunt for long positions below the $0.24450 line. Several more stop-loss hunts at the support level and none at resistance in the short term will be a good indicator of an upcoming price spike.
Chart source: Tradingview
Disclaimer: Markets, instruments, and advice on this page are for informational purposes only and should not in any way come across as a recommendation to buy or sell in these assets. You should do your own thorough research before making any investment decisions. Ripplecoinnews does not in any way guarantee that this information is free from mistakes, errors, or material misstatements. Investing in Cryptocurrencies involves a great deal of risk, including the loss of all or a portion of your investment, as well as emotional distress. All risks, losses, and costs associated with investing, including total loss of principal, are your responsibility.