Binance CZ to Sue Crypto Media, Claims Binance Shanghai Reports Are FUD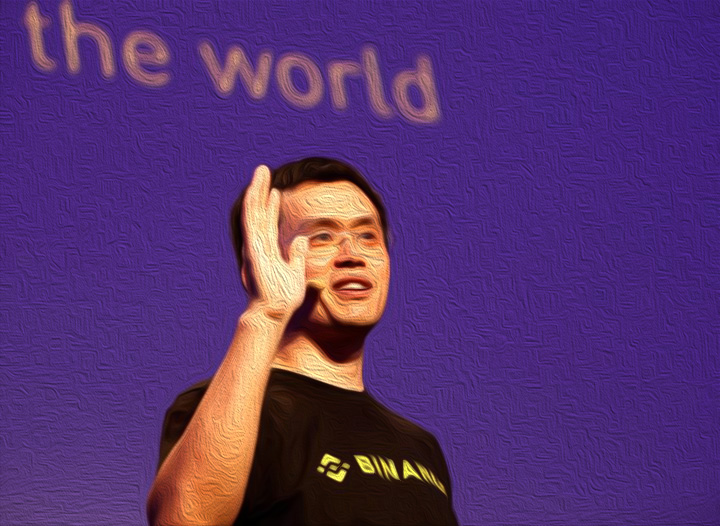 The report entitled "Setting the record straight on our Binance reporting" by The Block crypto media outlet has now become the firing topic of debate so much so that Binance CZ has vowed to Sue them.
Notably, the article was written by Frank Chaparro, the editorial lead at The Block, claiming that the authorities in China have forced Binance to shut down its office in Shanghai. Frank added "sources close to the matter" as a reference to the article but on the other side, Binance's CZ shouting at "TheBlock", criticizing that the reports are nothing but "FUD". He defies the information published by TheBlock and termed as "FUD block".
"No police, no raid, no office. Hope you didn't pay to read that FUD block, tweeted CZ.
Following CZ's backlash, TheBlock unpaywalled the article which many had accused it as "clickbait" as it was earlier kept hidden behind the paywall/subscription model. Despite CZ pointing the story as "irresponsible", "fake news" and demanded an apology, The Block went on to say that "they trust their sources" and insisted that their report was accurate.
CZ – Irresponsible journalism
Instead of apologizing to the community for the fake headline news of the non-existent "police raid", which damaged our reputation, and $btc price, theBlock now tries to argue if there was an office, if CZ had a meeting… who cares?

Own up & apologize for your mistake. https://t.co/PWjQ7FzEc6

— CZ Binance 🔶🔶🔶 (@cz_binance) November 23, 2019
Specifically, according to the crypto exchange Binance, it hasn't had a Shanghai office for two years. This entire scene frustrated the crypto community which later suggested to initiate "blocking the Twitter handle of TheBlock". Few also criticized that the story was "likely responsible for Bitcoin's drop of as much as 8.4% Thursday. Significantly, CZ's strong voice was followed by other pioneers of crypto leaders including Justin Sun who agreed to CZ's suggestion of "allocating some funds to fighting FUD", In fact, he tweeted "I personally would like to donate 100$BTC to FUD fighting fund".
I personally would like to donate 100 $btc to FUD fighting fund. 🚀

— Justin Sun (@justinsuntron) November 22, 2019
Within a short span, Binance has become the largest crypto exchange in the world and undeniably, CZ's interaction with the community by putting "transparency on top of everything" has won the hearts of many. This being said, the community defended Binance and criticized TheBlock.
To prove the story is accurate, Chaparro then shared a picture which according to TheBlock "is a picture of Binance's Shanghai office that was recently closed". Chaparro further said that the police raid story is shared by Binance employee with TheBlock and they also claimed CZ had worked from this office this year". However, adding weight to his claim, Chaparro stated that the story was shared by Binance employee who has provided reliable information in the past".
"You can argue about the semantics of an office, who leased it, for how long, if it is empty, etc," tweeted CZ yesterday. "But you can't argue about the semantics of a "police raid" that did NOT happen. Without the fake "police raid", there is no article. Pure FUD!"
While CZ demanded an apology, Chaparro stayed firm on his source and said;
"This isn't the first time we've faced a gauntlet of criticism for our reporting, and it won't be the last,"
It appears that the debate has no end – this is quite true looking at CZ's furious reaction to a user who asked: "would you consider suing them?". We will be suing them.
We will be suing them.

— CZ Binance 🔶🔶🔶 (@cz_binance) November 23, 2019
So readers what's your take on this? Let us know in the comment below