BTC On-Chain Data Shows Chinese Mining Pool's Miners Caused Bitcoin Crash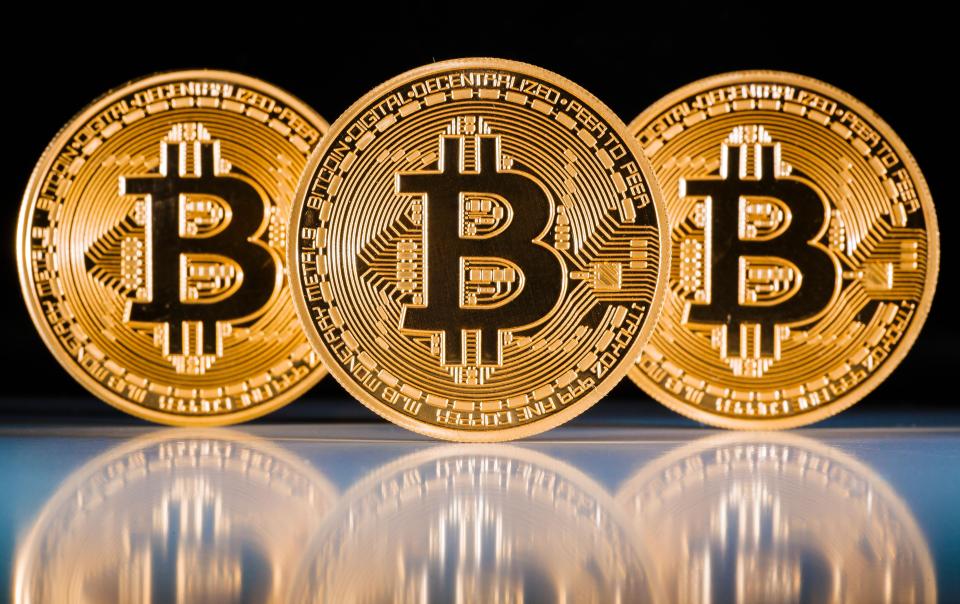 The price value of Bitcoin (BTC), the largest digital currency in the world, is continuously flowing in a downward direction after facing a crash of nearly 20 percent over the course of the last 24 hours. According to the latest on-chain data of the leading digital currency, Bitcoin miners in a famous Chinese mining pool might have caused this price crash of the coin.
CryptoQuant, a well-known blockchain analytics company based in South Korea, has shared new data according to which the recent price crash of the top-ranked digital currency Bitcoin was caused by a massive sell-off which was initiated by Bitcoin miners at F2pool, a famous Chinese mining company.
As a result of this price crash, the price value of the flagship cryptocurrency lost 20 percent of its value within the duration of just 24 hours and dropped down to the level of $31k.
Ki-Young Ju, the Chief Executive Officer (CEO) of CryptoQuant, tweeted on the 22nd of January:
This dump might have started from $BTC miners in #F2pool.

h/t @cointillionaire

Chart 👉 https://t.co/E9vERsFFrf pic.twitter.com/NkH7IPy0Cx

— Ki Young Ju 주기영 (@ki_young_ju) January 22, 2021
When Bitcoin's price value plummeted earlier today, Ki-Young Ju received certain bearish alerts, which he outlined in another tweet. This is what he said:
"The dump might have started from BTC miners in F2Pool. 569 people deposited BTC in a single block (10 min). 78 miners deposited BTC in a single block (10 min)."
Usually, Bitcoin miners throw away their Bitcoin rewards in a bid to meet their operational expenses, such as the handling of equipment and electricity bills. Most of the time, this is the common reason for which they sell their Bitcoins.
Bitcoin has now moved down to trade in the $31,400 range after facing a significant price drop recently.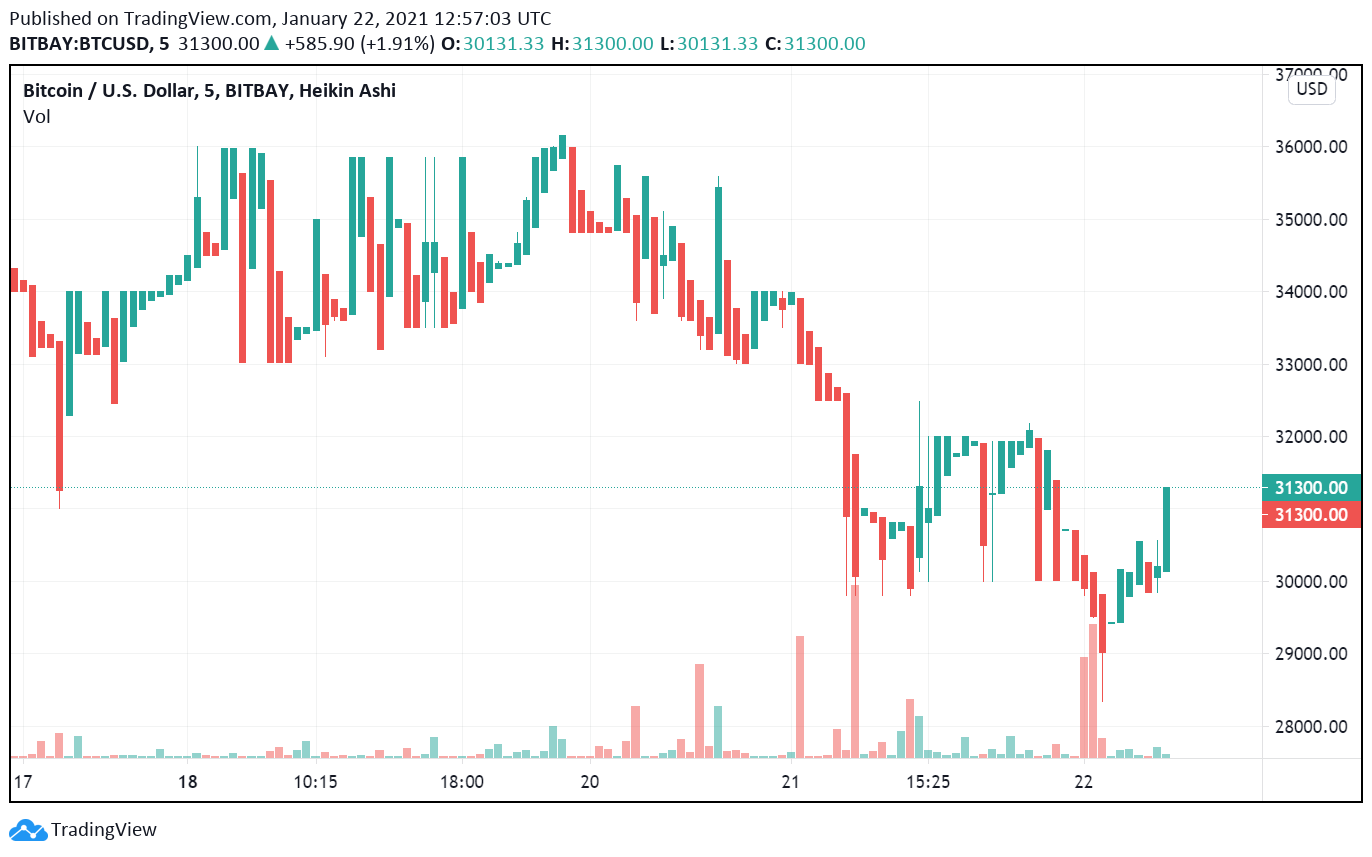 Source: Trading View
At the time of writing, the price value of Bitcoin is standing at around $31,471, with a negative price increase of over 3 percent in the last 24 hours. Due to this price drop, the market cap of the leading digital currency has also fallen below $600 billion.