Ripple Price Technical Analysis (XRP/USD) 31/07/2018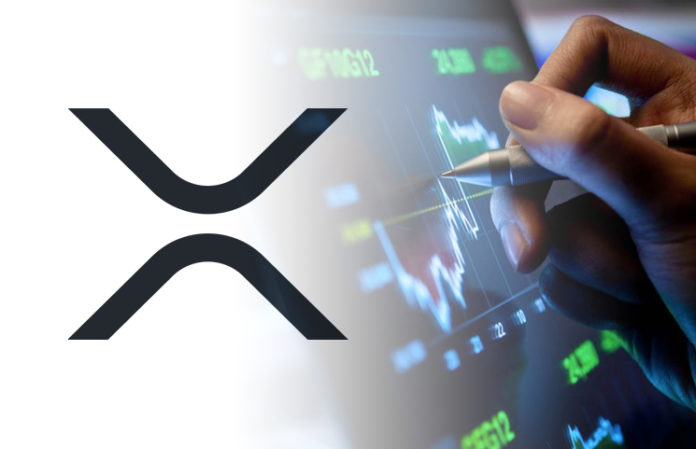 many people expect a decoupling of XRP price evolution from the evolution of the Bitcoin price. This decoupling occurred but not in a positive way, as we all expected. Disconnection has had negative effects on the XRP price. While the Bitcoin price has increased last week and reached a maximum of 8400 USD, the XRP/USD price stagnated.
This stagnation in price has been seen in most of the coins on the Crypto Market. This means that the big boys running Crypto Market have concentrated all their financial resources to raise the Bitcoin price, ignoring the other currencies. From my point of view, it is a perfectly logical move. To render the feeling of trust on Crypto Market, it is normal that the Bitcoin price is pumped first.
XRP/USD – lines of resistance :                                          XRP/USD – lines of support:                
R1 –  0,50  USD                                                                                    S1 –  0,42 USD 
 R2 –  0,70  USD                                                                                   S2 –  0.35 USD
R3 –  1 USD  (psychological)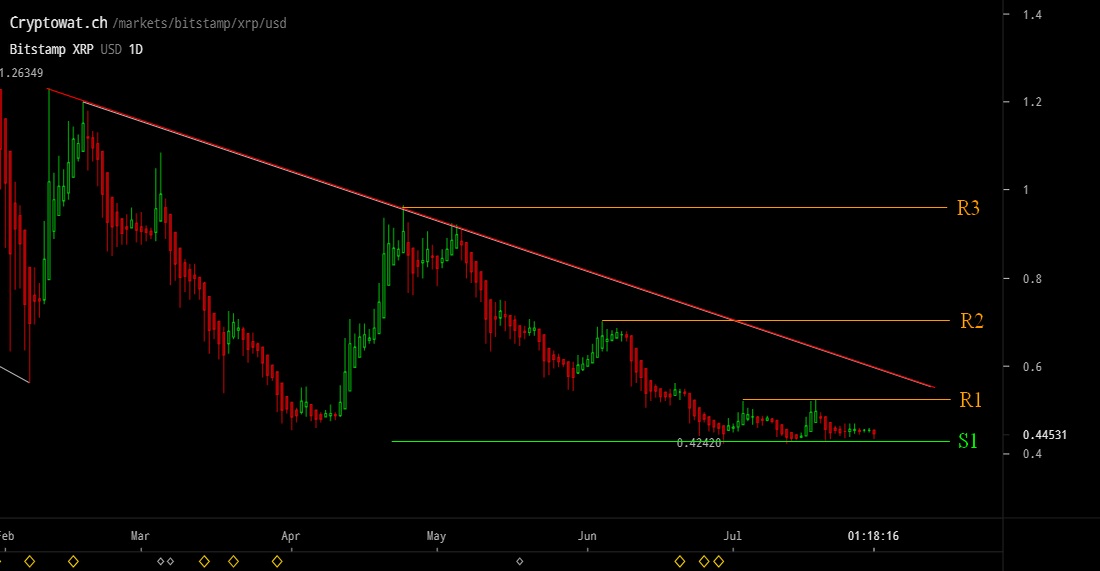 To be exact, the Bitcoin price broke up, the downward trend line, while XRP / USD remained below the downward trend line. It remains to be seen if this week Bitcoin will be able to keep above the descending trendline. If Bitcoin will be able to keep above the trend line, the first resistance area is 10,000 USD.
What's happening on XRP / USD next week?
For this week, I expect a lateral movement of XRP / USD.