Shattering all the Psychological Barriers, Bitcoin is Inches Away from Surpassing $30,000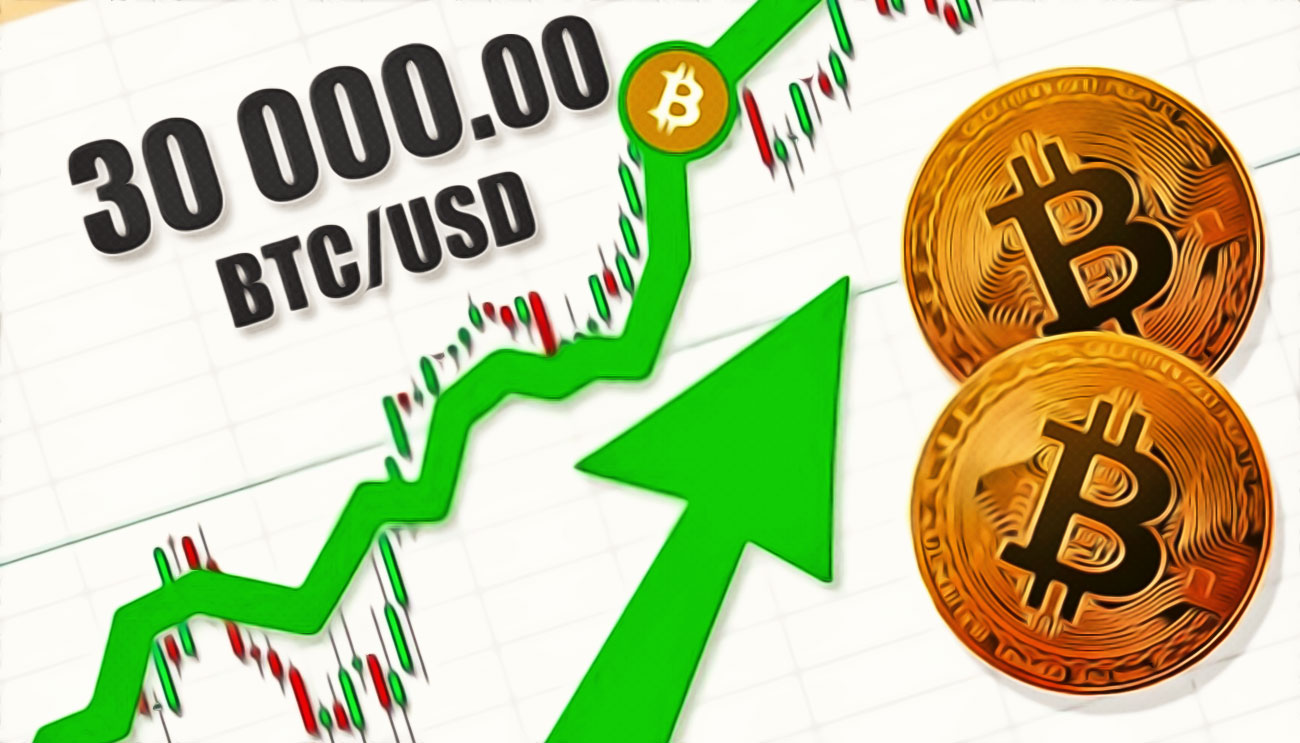 Breaking all the previous records, continuing its bullish streak Bitcoin is swiftly moving to get past the overwhelming $30,000 price level.
After hitting the all-time high of $28,580, Bitcoin is currently trading at $27,910 with a Market Cap of $519 billion which is more than the market cap of the giants like Mastercard and Visa. Started the month with a low of 19,049, It has grown by roughly 45% in December and approaching the high of $30,000. Now it remains only a matter of time when it will surpass the $30,000 price level.
Institutional Investors tending towards cryptocurrency:
Investors, sighting the volatility, devaluation, and inflation of fiduciary currency (paper currencies i.e. Us Dollar) market are now tending towards investing their wealth in relatively less volatile markets like the Cryptocurrency market and Gold market. Following the same route Skybridge, capital investment has just recently invested $182 million in Bitcoin. They have also planned to launch the Skybridge Bitcoin Fund LP by January 4, 2021, in which public investors will be allowed to invest at least up to $50,000. The news came into view through SEC FORM D, uploaded by the U.S. Securities and Exchange Commission on its website.
According to bitcointreasuries, Out of $500 billion Bitcoin market capitalization, Institutional investors now aggregate holds about $30 billion. So, As more Institutional investment comes to Bitcoin it will lead it to become a major force in the whole world economy as well as it will also vindicate Specifically Bitcoin and generally Crypto market as a feasible alternative for traditional fiat currency. Bitcoin seemingly is taking a charge on the Dollar as it is already up by 300% in comparison with the diluting Dollar sentiment. Though highly probable stimulus package from Biden administration can change the situation a bit.
On the contrary, many famous analysts like Paolo Arduino are suggesting in favor of the Crypto market. He told The Guardian in an email:
"While a growing institutional presence has been part of the narrative of the current bull run, we may see increased retail interest in Bitcoin as a form of digital gold."