Technical Analysis XRP/USD 9/2/2018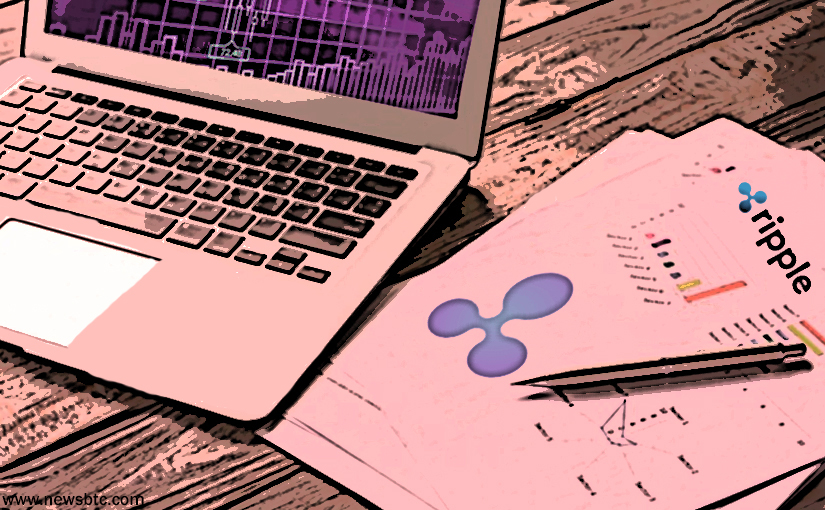 Over the last few weeks, we are witnessing the most aggressive bear market that has taken place over the past few years on the Crypto Market. The maximum decrease observed on XRP/USD was over -80% (0.57 USD). This proves us that Crypto Market was a bubble.
Many have enjoyed those huge increases in 2017 but for the less experienced, joy was later transformed into sadness. Many have sold at a loss, and others have resisted and did not sell, but they are in a virtual loss in their portfolio.
The prediction made last week was not achieved.  XRP went down to S2- 0.65 USD but later its recovery was not aggressive and did not go up to 1.20 USD. Against the backdrop of the weakness of the Bitcoin price, XRP/USD  failed to get past the psychological level of 1 USD. It is possible that in the coming months, the psychological level of 1 USD will become a strong resistance to rising prices.
The RSI and MACD tools confirm that we are near the end of the bear market. On these instruments, a positive divergence emerged. In the upcoming analysis, I'll explain exactly what this means.
The resistance lines are:                                                 The support lines are:                            
 R1 –  1 USD (psychological )                                              S1 –  0,65 USD
 R2 –  1,72 USD                                                                   S2 –  0,50 USD (psychological)   
 R3 –  2,25 USD                                                                    S3 – 0,25 USD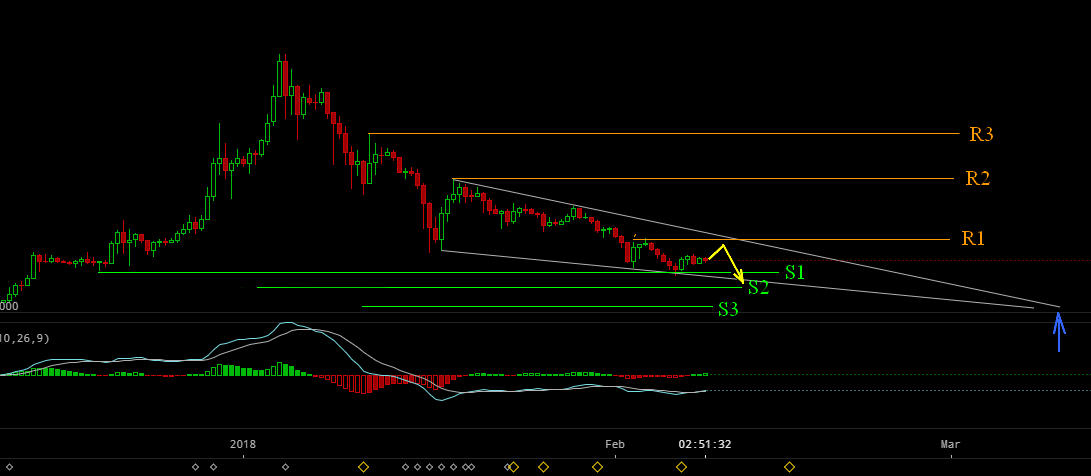 On the chart, a pattern falling wedge was formed. This pattern is a bull type. When will the reversal occur? As you can see, the tip of the triangle ends on March 10-11 (the blue arrow). At that time we could see a move up to the  R1- 1 usd. Of course, this means that by the time we do not break the trend wedge lines. Keeping the price within this pattern is the danger that the price will fall slightly (in March) in the 0.25 usd area. This area represents the S3 support of 0.25 usd. If the bull does not return or an extraordinary positive news from Ripple does not appear, this scenario can be fulfilled. Unfortunately, we depend on the Bitcoin movement.
Leaving aside this one-month analysis, let's move to the likely move for the next week.
Bitcoin shows weakness and we have no TA confirmation, as the bottom point has been reached. On the XRP/USD parity, we will probably climb to 1 usd, after which a new correction will occur. Again, the MACD tool gives us no clue, the signals it provides are ambiguous.
The right buying strategy in this period is step-by-step buying. Share the money in three and buy on three price levels. The first price level will be at S2-0.50 USD, and the last price level will be at S3 – 0.25 USD.