Ripple Price Analysis – XRP Price Rejected At $0.26 Resistance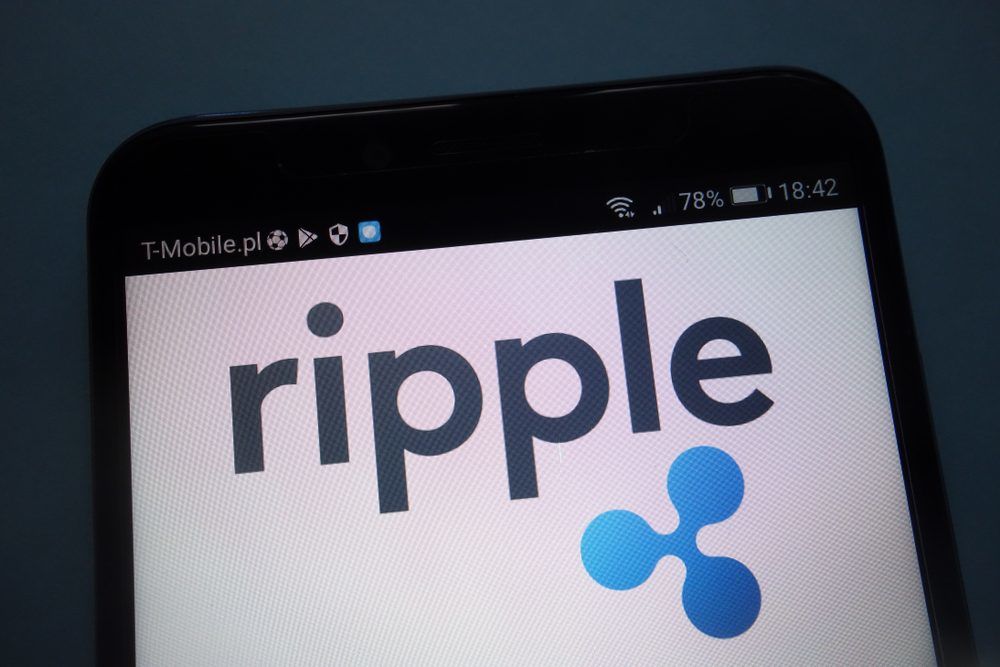 When Bitcoin (BTC), the world's largest cryptocurrency in the world by market capitalization reached its yearly high value by surpassing above $13,000 on October 22, 2020, it also influenced the other altcoins market as well which injected over $20 billion in market capitalization while sending the entire market cap to approximately $400 billion.
Where other altcoins surged high, the fourth-ranked digital currency also witnessed a significant increase in its price value. The coin went as high as to reach $0.26 on the day. However, it could not sustain there and got rejected.
XRP Price Value
The price value of XRP is standing at $0.258068 USD with a change rate of -1.07 percent in 24 hours, at the time of writing.
Price Analysis
XRP has been trading at around the zone between $0.22 and $0.24 for the duration of a few weeks while trying to retest its short-term resistance. Later on October 22, the price of XRP was able to break its past resistance level of $0.25 and reached $0.26.
However, as soon as, the price of the fourth-ranked cryptocurrency reached there, it faced an immediate rejection at this price level. Due to this rejection, the price value of the coin has moved down to the $0.25 level. However, it has managed to maintain here.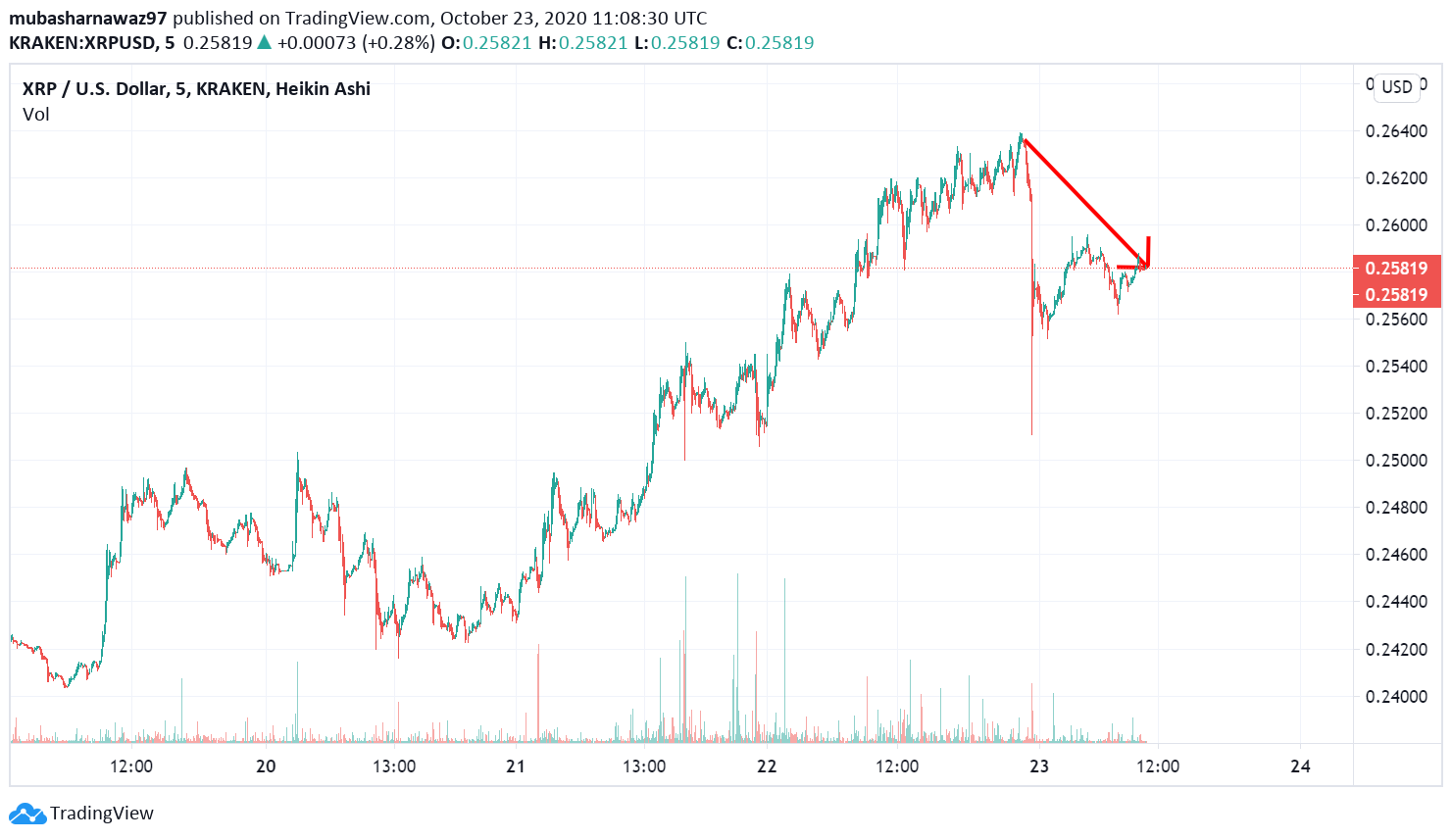 Via Trading  View
The current technical price outlook, however, is not highly bearish despite the rejection and the coin is in a good situation to break its next resistance level. While the native digital currency of Ripple is trading at around $0.25, the next obvious target of XRP is to break the $0.26 once again. Once this resistance level is retested successfully, then the next resistance lies at $0.27.
These are the short-term resistances for the major digital currency. It is crucial for the coin to sneak through these resistances in order to reclaim its psychological level of $0.30 where lies the yearly high value for the coin. In the case of a drop, the coin will be looking at $0.24 for immediate support.
This surge in XRP, BTC, and other cryptocurrencies has come right after the online payment giant PayPal announced trading support for major digital assets.